OLX doesn't really have the swankiest site in the world – it's basic and functional. But behind that minimalism lies a pretty swanky office for its employees.
OLX is one of India's largest marketplaces, and its Gurgaon office is DLF Corporate Park, one of Delhi NCR's corporate and startup hubs. Spread across 4 floors and over 24,000 sqft, the office houses 200 employees who spend their time making sure people are able to Bech de on their platform.
The office is modern, and uses bright colours that are so in vogue in offices these days, and the plants sprinkled around the office add a nice dash of green. And unlike the products it helps sell on the platform, the office and its furniture seems all brand new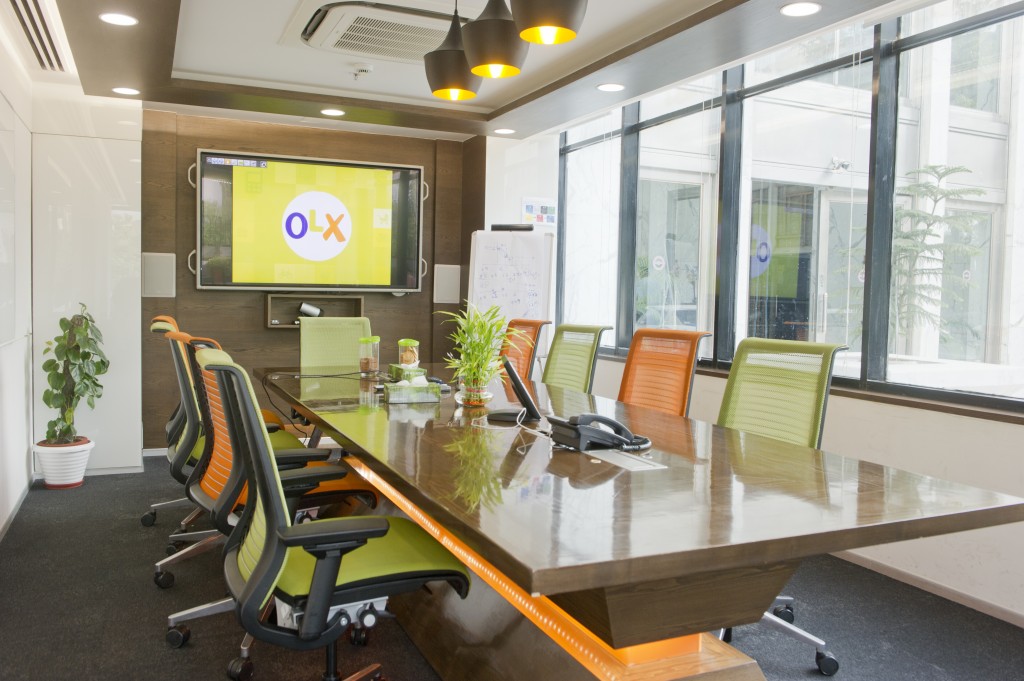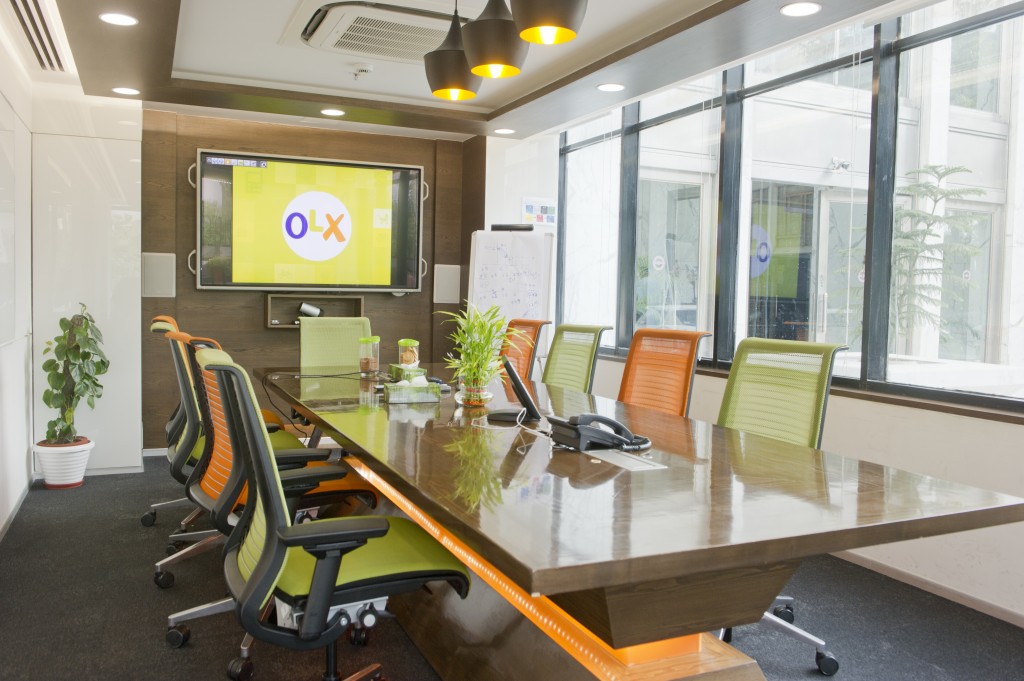 Being a Gurgaon office of an Amsterdam headquartered company, it integrates Indian kitsch in its decor, and has this stylized autorickshaw which doubles up as a seating booth.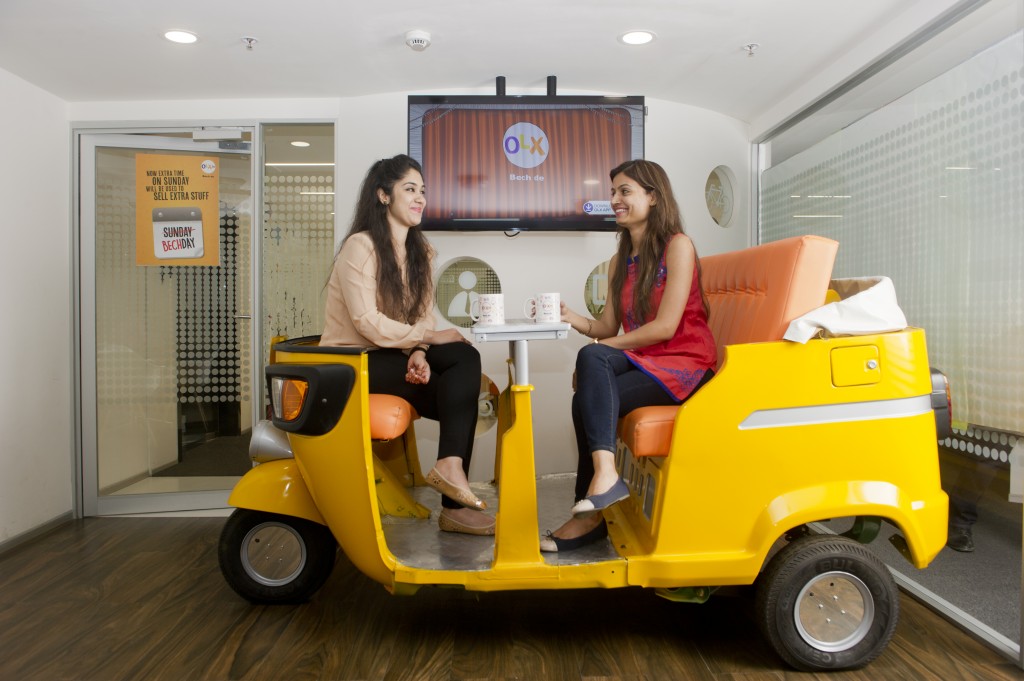 The office has a open seating plan, and full-length windows that offer views of the trees outside. "We believe in giving our employees the right opportunities to achieve their fitness goals, bond with each other, and have fun along the way.", says an OLX spokesperson.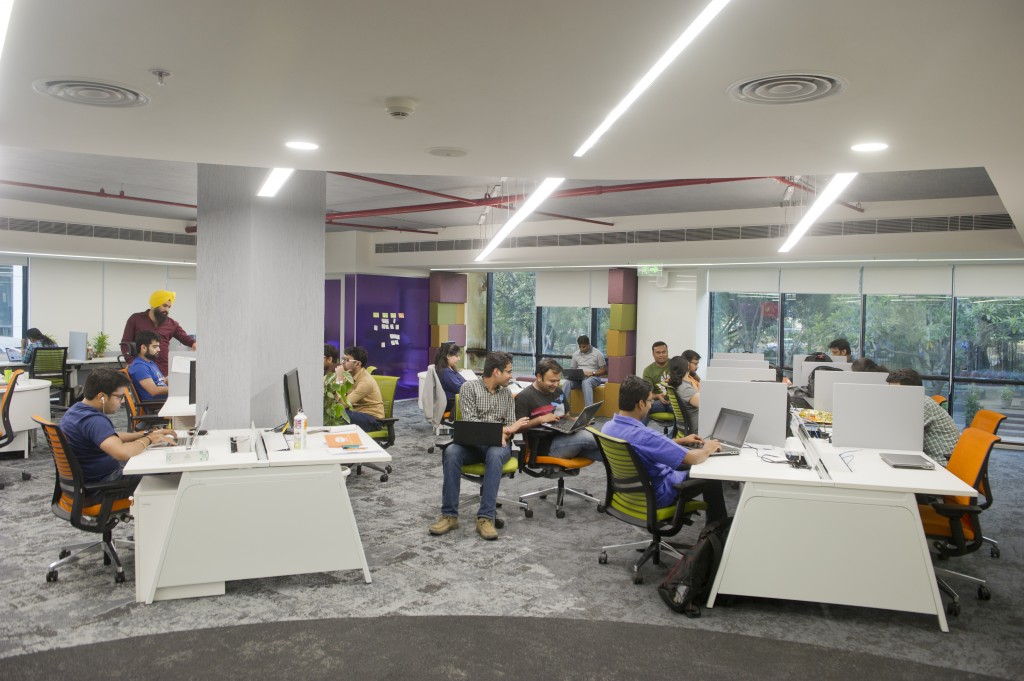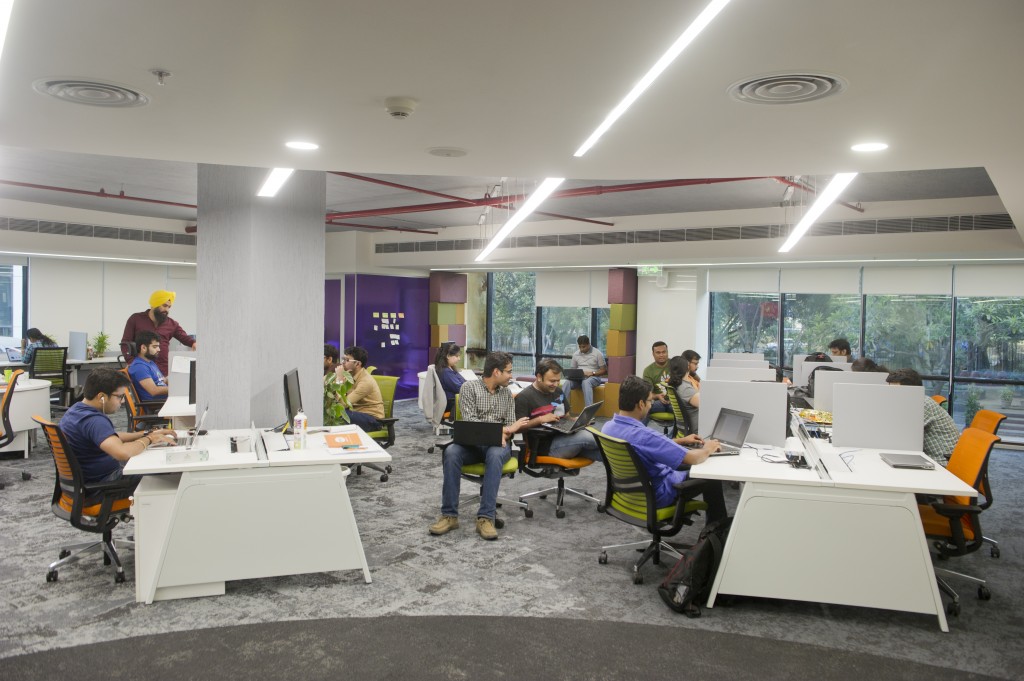 OLX is serious about what its employees eat. Employees (and their guests) get free breakfast, lunch and cafe eats, all on the house.  There are also snacks, and beverages such as tea, coffee, soft-drinks, juices, iced-tea, cold coffee, lassi, and chaas round-the-clock. And amid all this free food, OLX also helps employees keep an eye on their waistlines – they offer low calorie lunch and dinner options, and also a selection of raw veggies.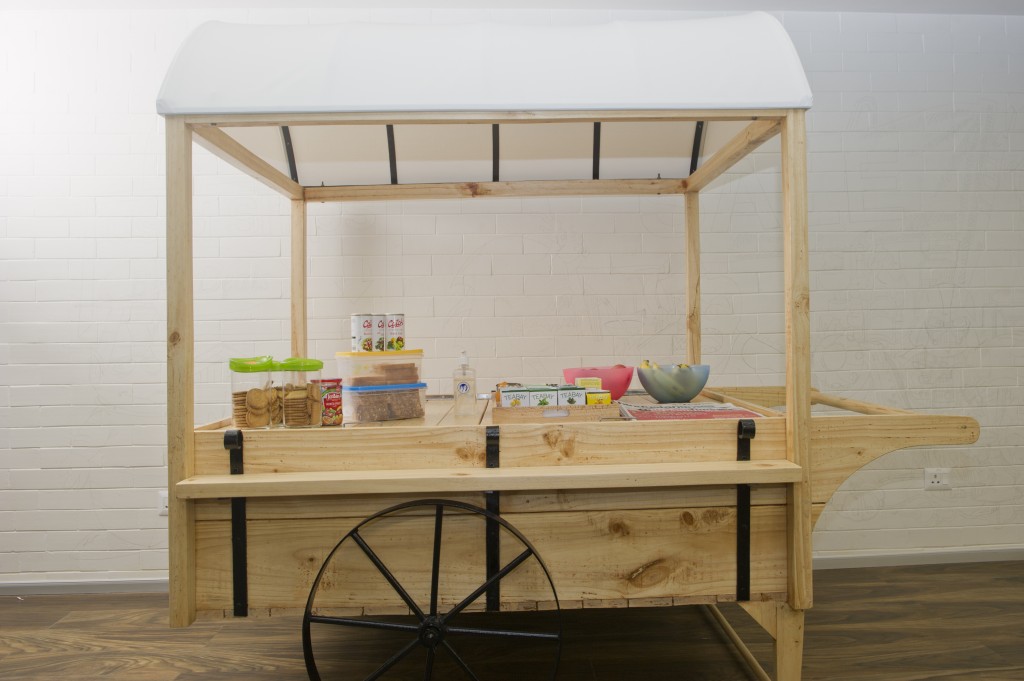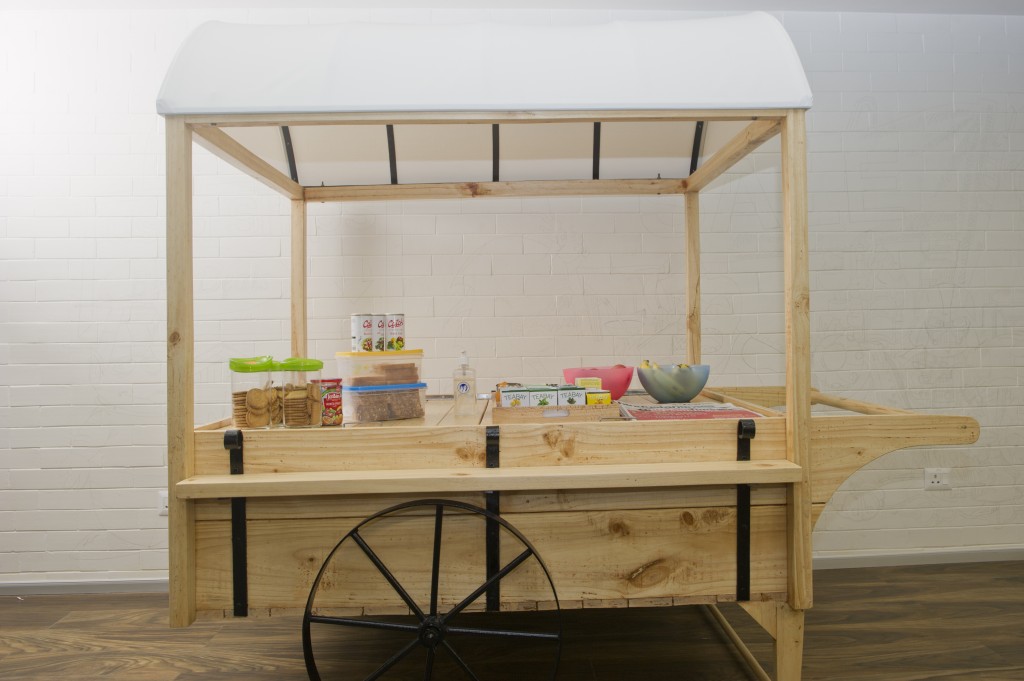 Apart from the healthy food, OLX also lets employees work out, right from office. The office has a gym, and the company sponsored employees who wished to run the half marathon in Delhi. For employees to unwind, OLX has a table tennis and carrom boards, and the company holds annual table tennis and cricket tournaments.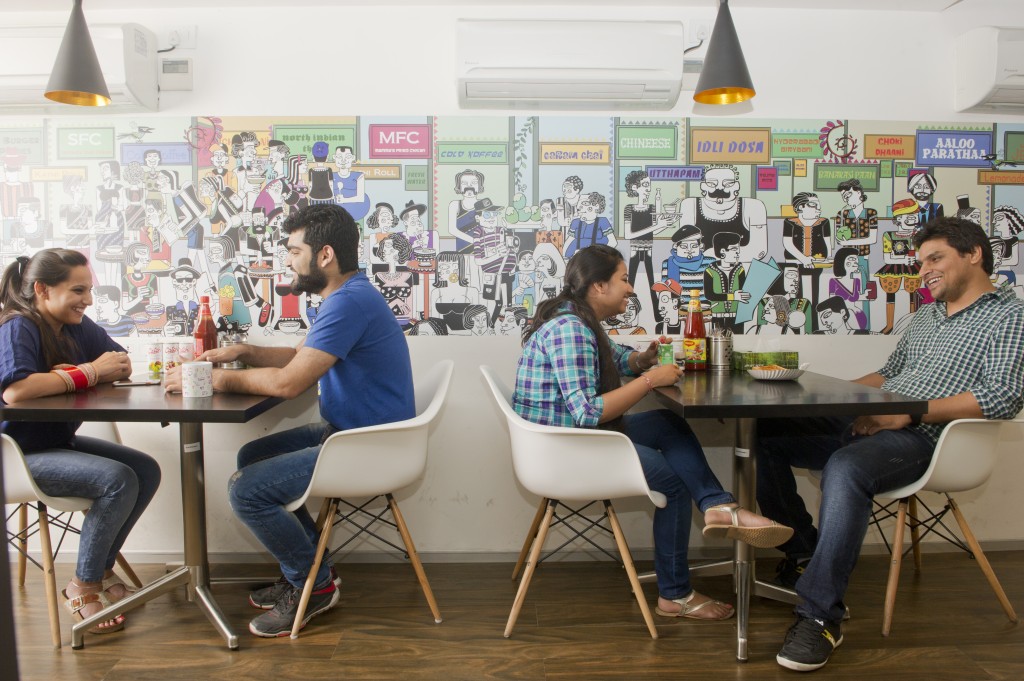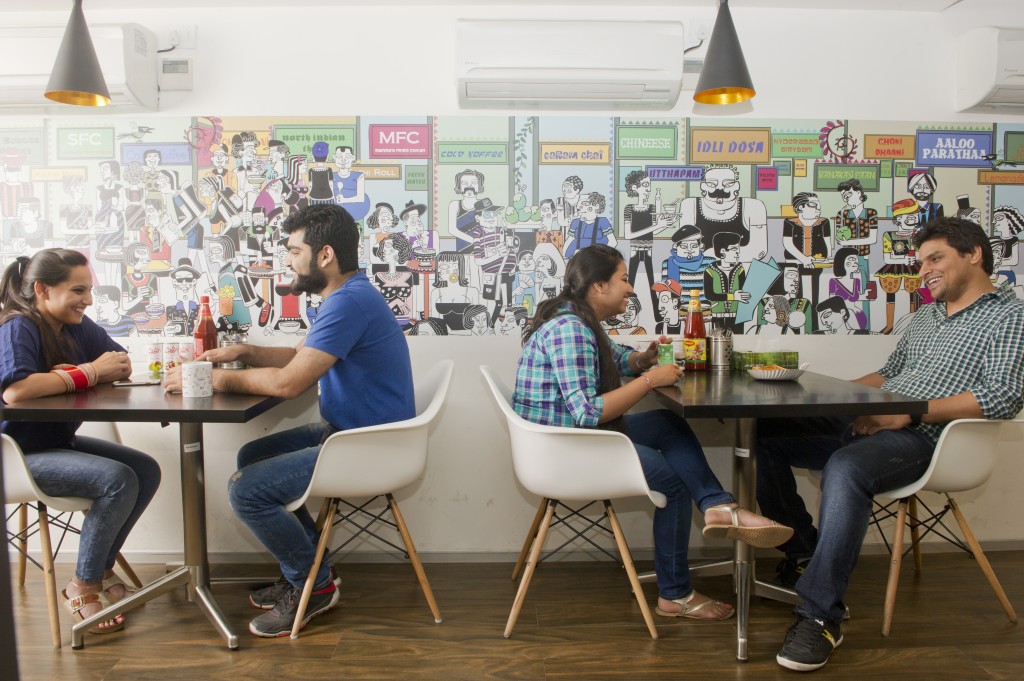 The office has some interesting art on its walls – a large display chronicles the history of marketplaces, from barter markets to the digital age, and finally talks about how OLX fits into the larger picture.  And OLX will hope that it occupies an even bigger role when the history of commerce is finally written.