It's not unusual for offices to be built around a natural, environment-friendly theme these days, but one company that goes all out with the greenery is Quantiphi in Mumbai.
Quantiphi's 20,000 square foot office is designed by Flipspaces and located at Mindspace in Malad. The reception gives an idea of what lies ahead — hanging creepers rest against a green background,and greet visitors as they enter the office.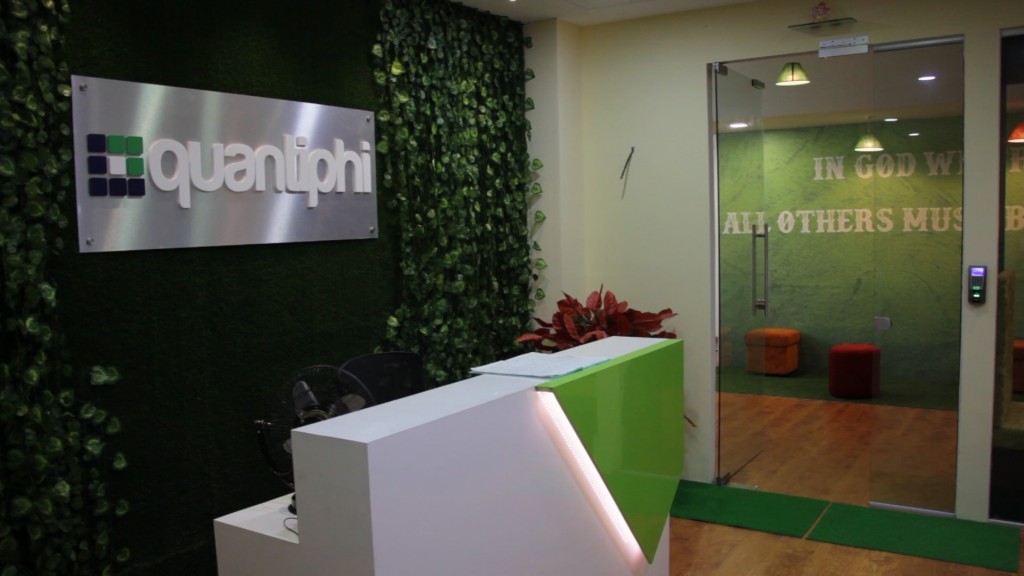 Quantiphi is Data Science & Machine learning company that helps organizations translate big data & machine learning into business impact, and it openly declares its love for data on one of the walls — this sign cheekily says "In God we trust, all others must bring data."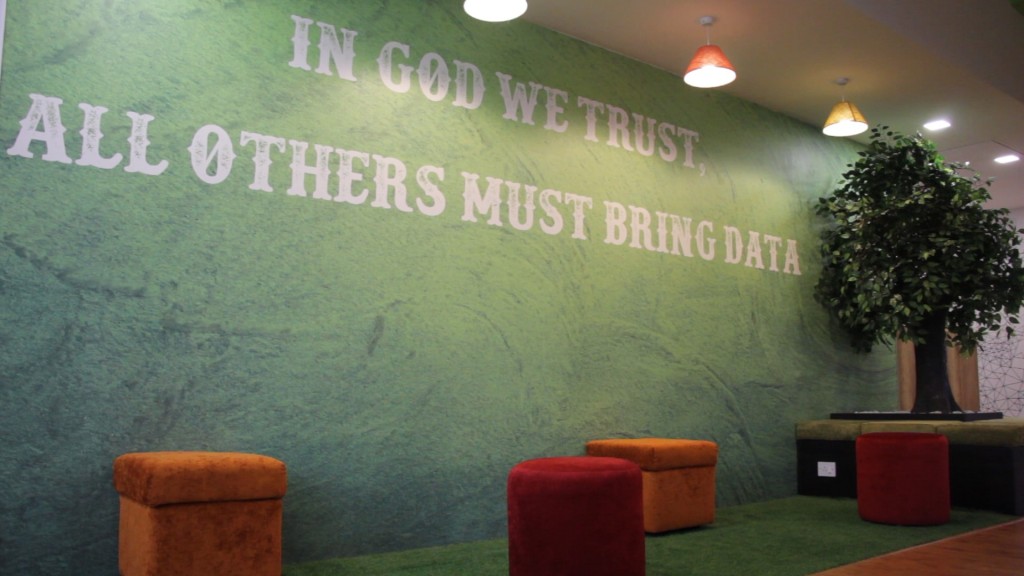 Being a tech company with a green-themed office, Quantiphi has merged the two strands with something they call an Edison tree, which forms the centerpiece for their workspace. It's a tree trunk with bulbs suspended from it. "When you look at the Edison bulb hanging down the ceiling, you really think about what inspires you to work," says Vivek Khemani, cofounder of Quantiphi.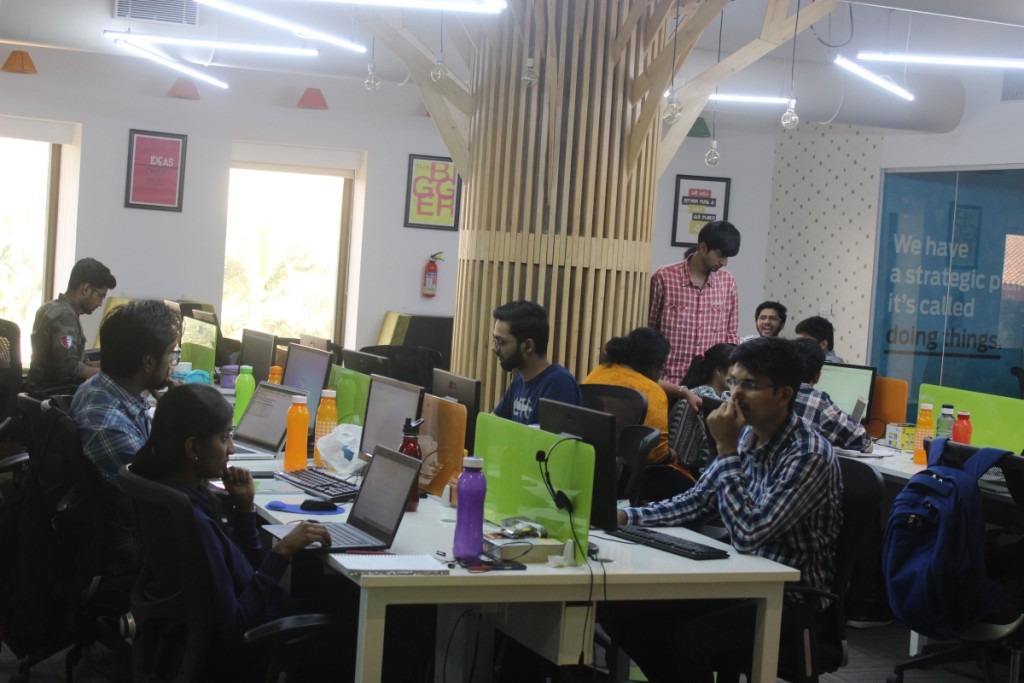 But apart from the Edison tree, there are green elements scattered throughout the office. This meeting room has wooden planks from which creepers hang, and there's also a little plant thrown in.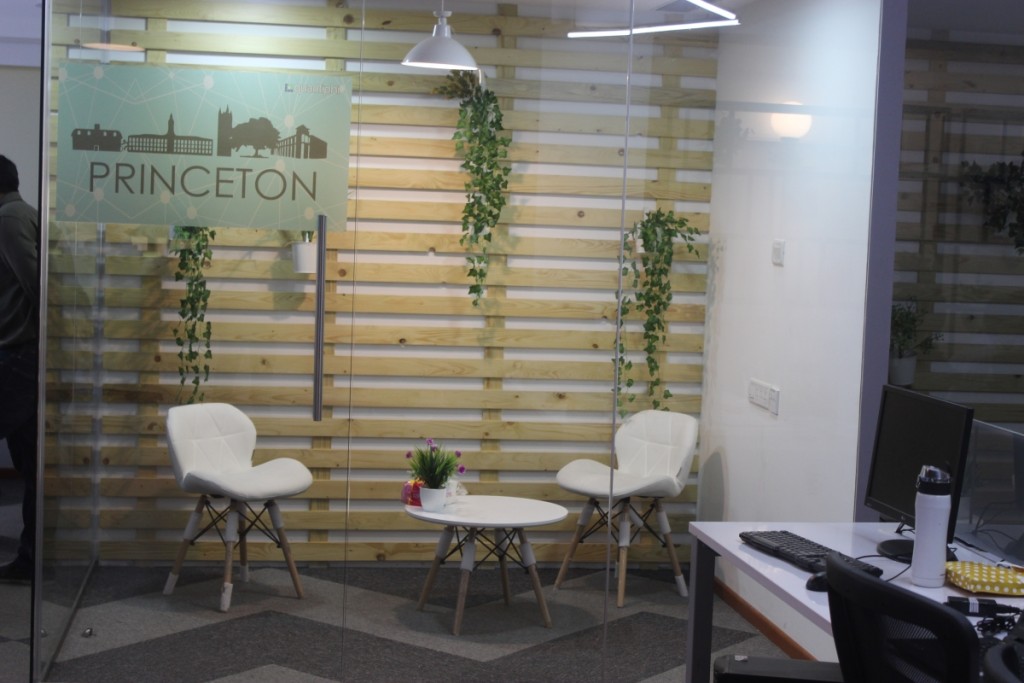 The floors in some areas have artificial grass, further accentuating the feeling of being in a leafy, wooded area.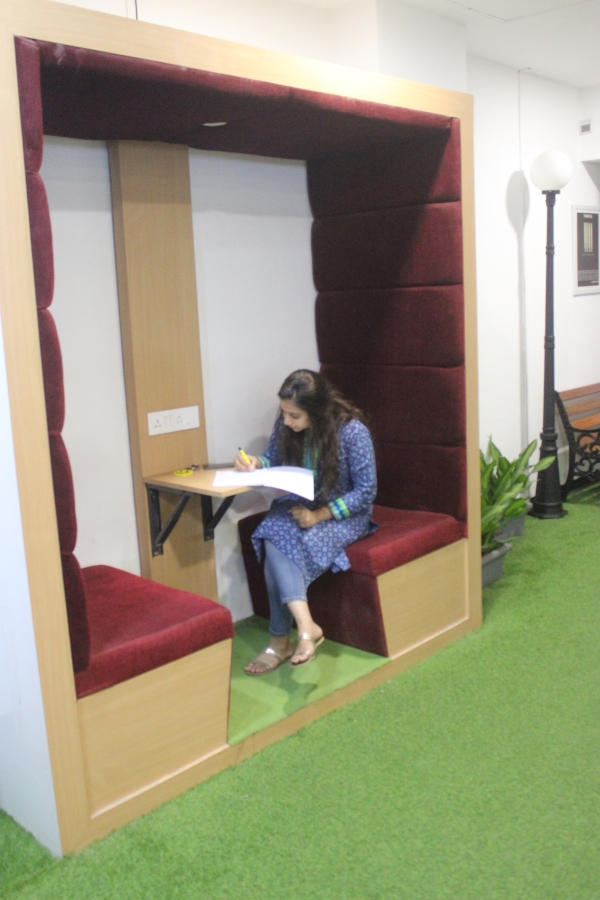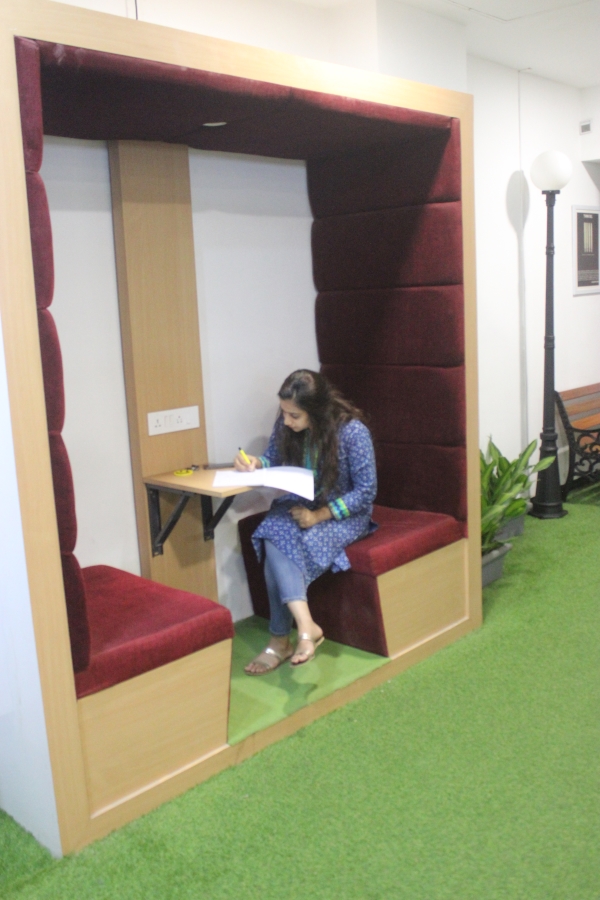 And there are some full-blown trees in the office as well.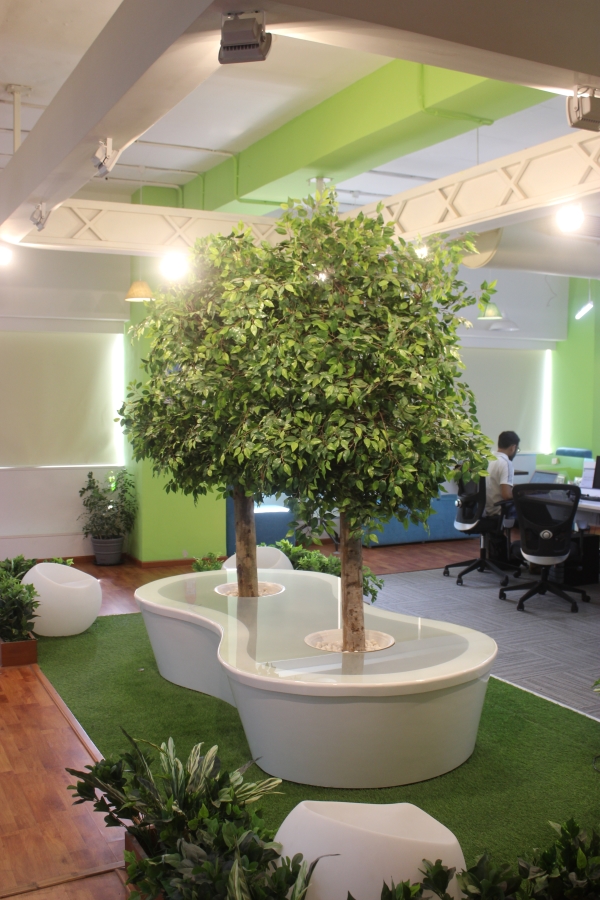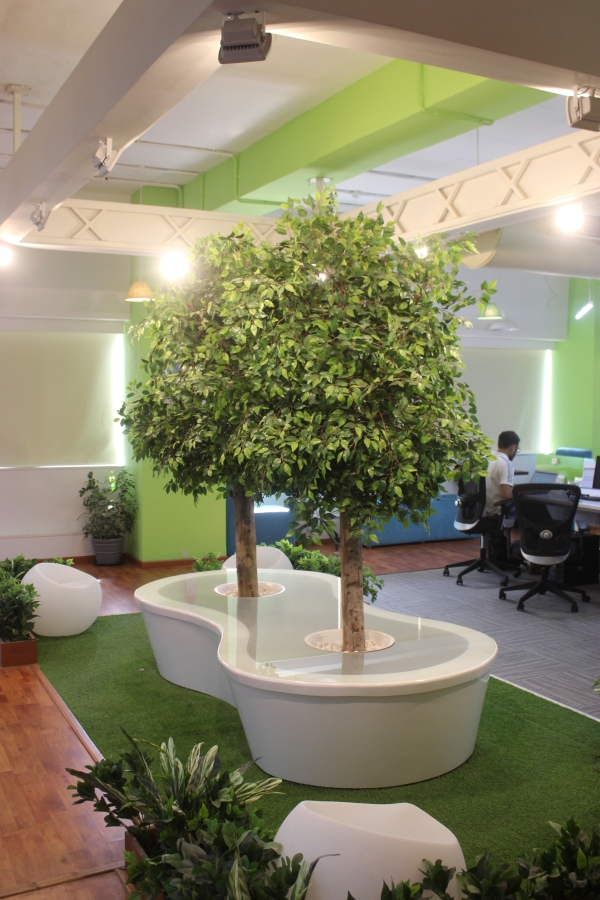 Studies show that having being in nature when you work can be soothing — before we invented cities and buildings, our ancestors roamed around in jungles, and greenery can can hark back to a simpler, more peaceful time. But Quantiphi says there's practical uses of having a green-themed office as well — their office is designed to ensure that it gets a lot of daylight. "When you look out of our windows, the amount of daylight pouring in, essentially doesn't need electricity for our office in the day time," says Khemani.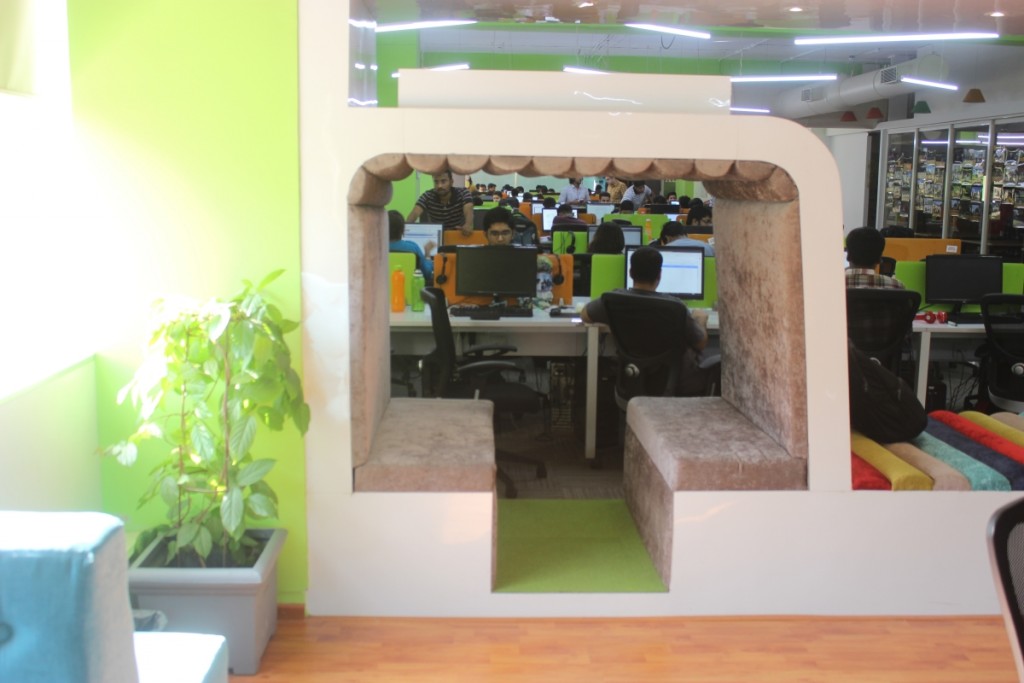 And the environment theme extends into other areas as well — Quantiphi's office has 200 employees, and they have a carpet of pebbles with employees' names engraved on them.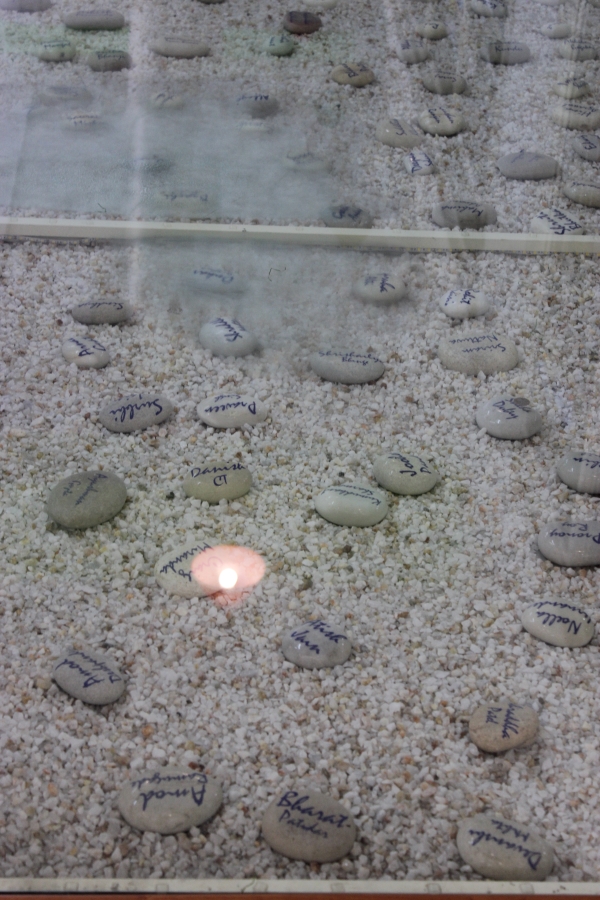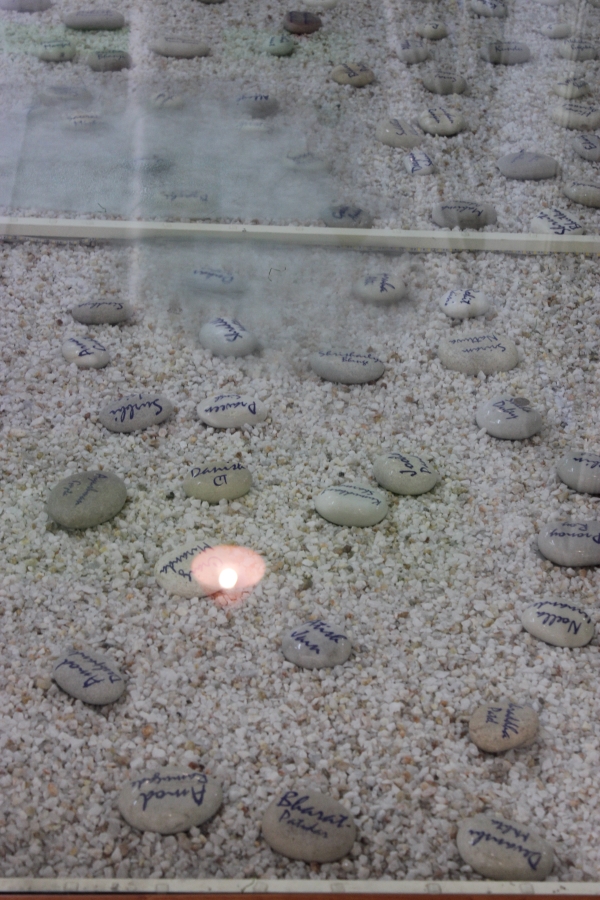 Employees too seem to appreciate their green surroundings. "Walking into this office you feel different and refreshed. And that is what drives anyone to the office," says Kritya Srinivasan, Senior specialist HR at Quantiphi.