Samsung's India headquarters sprawl over 380,000 sq ft of area and eight floors of a building at Sector 43, Gurugram on the Golf Course Road. The office attempts to provide the employees a good work environment designed to enhance employee productivity and improve morale. This is done through exciting breakout spaces, quiet rooms, a cafeteria, recreation areas and a wellness centre.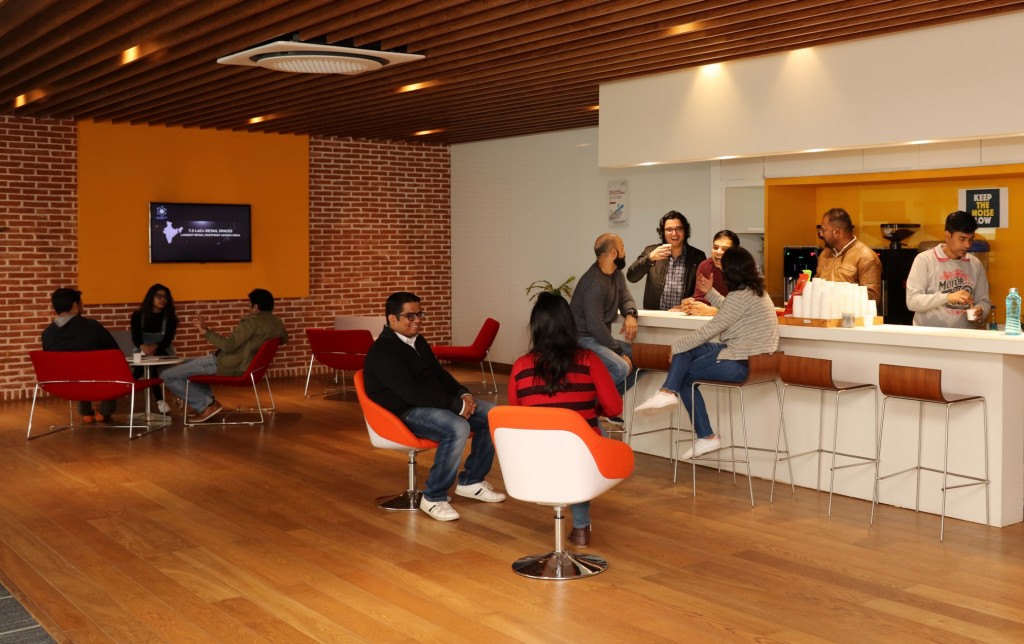 The well-designed breakout areas on different floors are places where employees can not only get away for a quick break and a cup of coffee but also serve as locations where teams can gather for impromptu brainstorming sessions and collaborate with one another.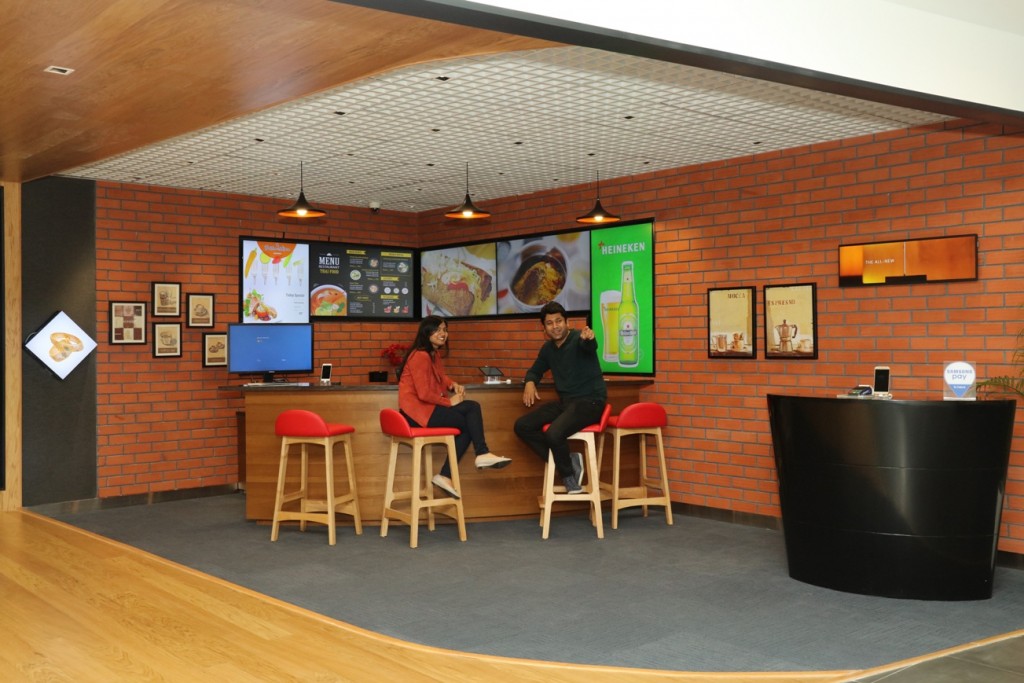 The different floors are done in different colours, reflecting the core values of Samsung. While purple represents people, blue signifies excellence and pink denotes change.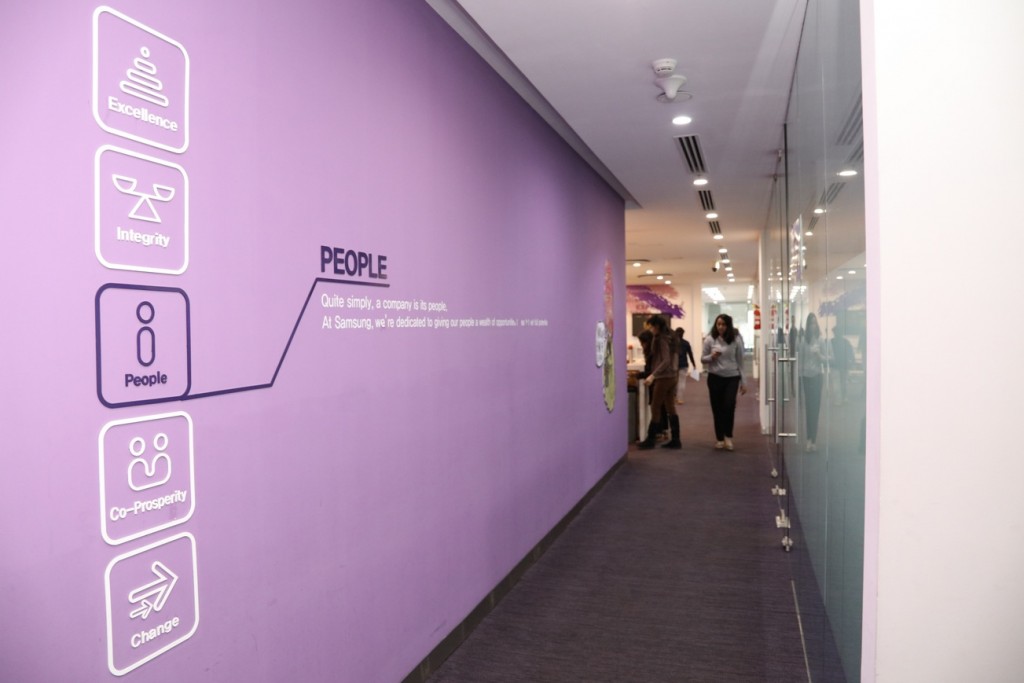 The company aims to give its employees a wealth of opportunities that help them reach their full potential, is driven by a passion for excellence and believes that change is a constant and innovation critical to its success. The other two colours used are green, denoting integrity and yellow, depicting co-prosperity towards the society and environment.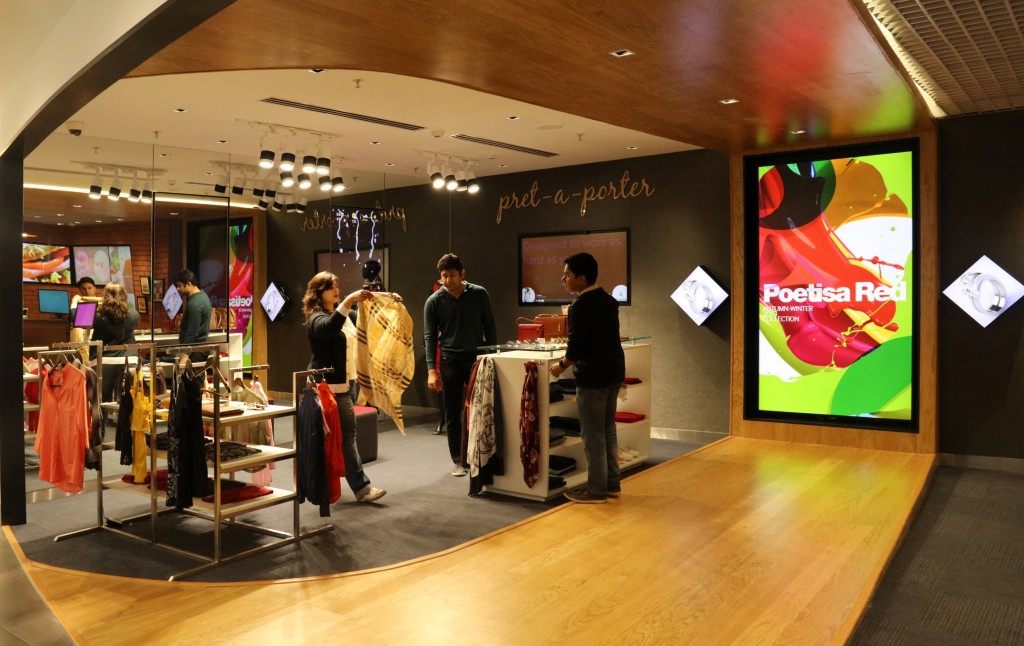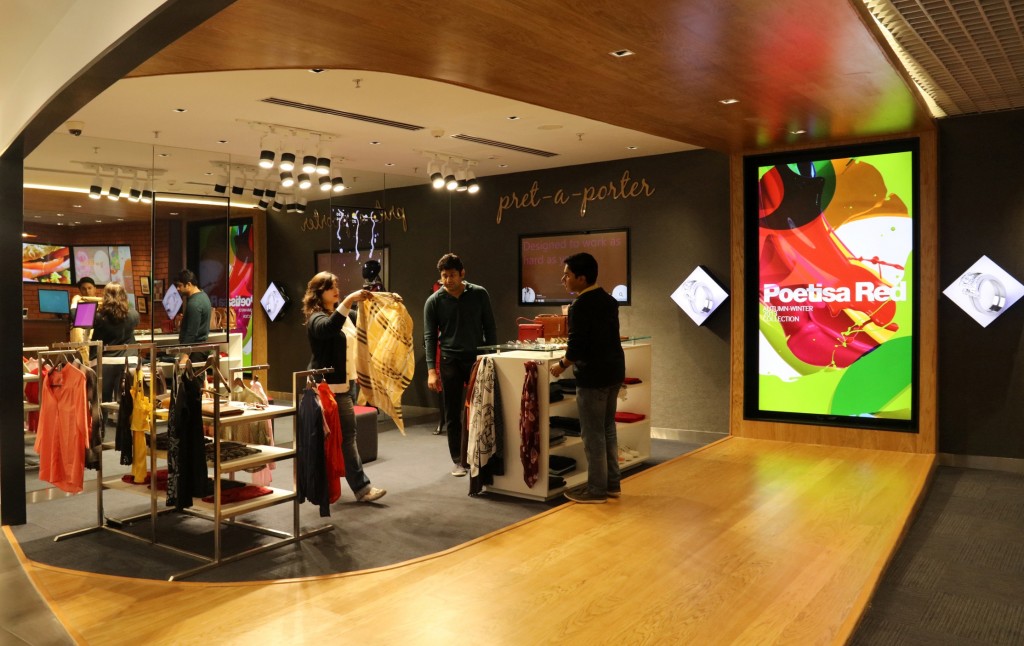 A state-of-the-art gym and wellness centre spread over 9,000 sq ft helps employees accomplish their fitness goals with guidance from coaches. They can join in for Yoga and Zumba classes as well.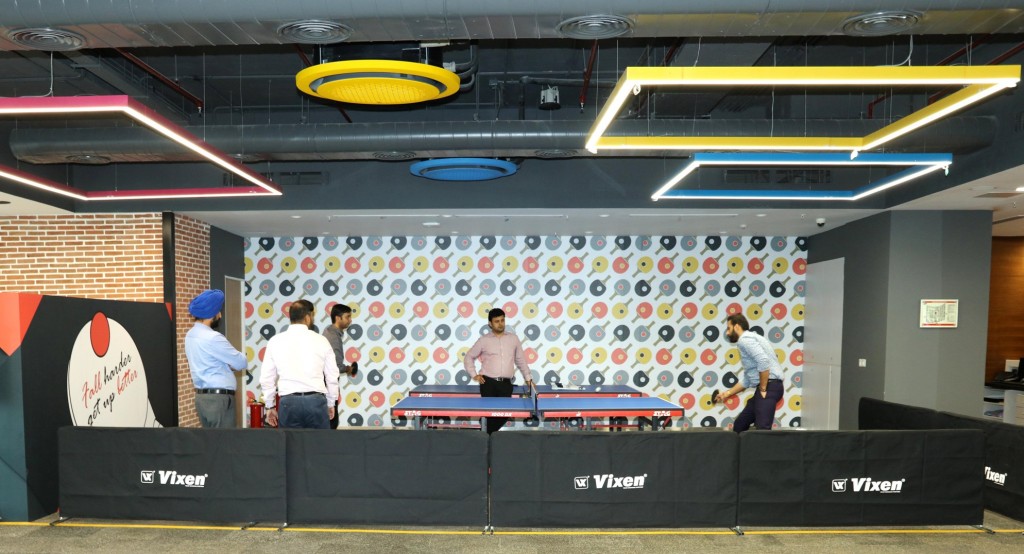 The office design attempts to bring in a balance of 'me', 'we' and 'our' spaces for employees and encourages collaboration, team bonding and pride in the brand.