A generation ago, people who were running million-dollar companies would put on their suits and drive into their offices every morning. As they ran their hands through their greying hair, they'd survey their mini empires — their corner offices, their assistants, and hundreds of employees busy at their desks. But these days, million-dollar companies are run by 28-year olds who interact with their teams entirely on the internet.
Bostjan Belingar doesn't immediately strike you as a high-flying CEO. He is wearing a black vest, has a bit of a stubble, and a mop of bright blonde hair. He runs email marketing agency Hustler Marketing, which over the last couple of years has managed to get 50+ clients on recurring revenue, and now clocks over $1 million in annual revenue. His intensity strikes you the moment he begins speaking.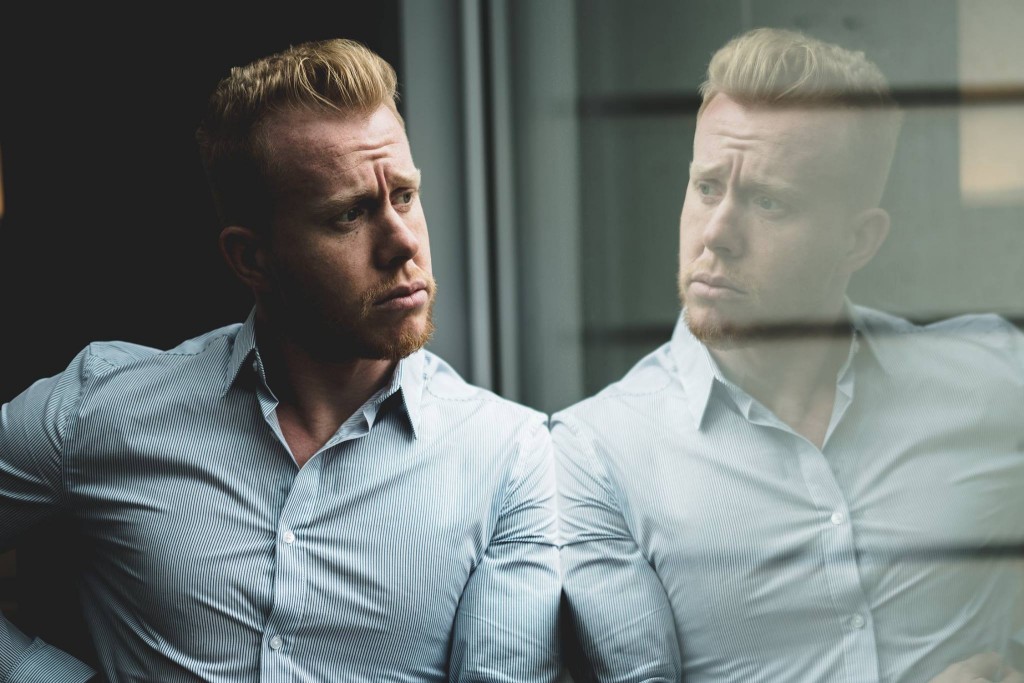 "I was selling firecrackers when I was 11," he begins. "At 14, I got my first job bartending." Bostjan was born in Slovenia, and his foray into the world of entrepreneurship began early. Over the next few years, he would sell everything from recyclable paper to Magic The Gathering cards, work in a hostel, teach breakdance, and even sell Amnesty subscriptions on the street. He has a degree in Social Work and English language, but it's his travels around the world working with Youtubers and Online Coaches which provided his first brush with online marketing.
"I saw online products close up. I saw how a successful 7-figure online product launch is made.  I learnt how to position the product and structure product launches, the recording and the production. I learnt how to pay attention to customer avatars — I saw the email sequences that were required to launch a product just right, the kind of bonuses to add," he continues. He then briefly worked as a copywriter, getting gigs off Upwork, before striking it out on his own by getting his first client in January 2018.
"In the beginning, we didn't have a clue," he laughs. He was writing copy and designing creatives on Canva, and soon got others to help him until he had a small team — all working from different parts of the globe. As clients grew, so did the complexity. He had to hire a Head of Service for clients, and the fledgling company started using tools like Asana to organize themselves better. Nine months after starting off, Hustler Marketing was making $40,000 a month in revenues. 
But trouble was around the corner. Bostjan says that after a few good months, he quickly raised salaries, which were proving to be unsustainable in months when sales fell. He was then faced with the unenviable task of cutting the salaries of his employees, who were also his friends. He powered through it though, and Hustler Marketing — which has never raised any external capital and is profitable — was in the black again.
Hustler Marketing now has over 50 employees from over 25 countries around the world, but is still fully remote. "Zoom video calls," he says when asked how other companies, which are coming to terms with remote working after the coronavirus pandemic, might be able to successfully run their own operations with employees working from home. "Video calls are important. You can tell a lot from a person's face while interacting, and that's crucial," he says. "It also helps to have a well-established meeting schedule — everyone on the team needs to be on the same page. And it's important to tell people where they stand. If someone's doing well, you let them know. If someone is doing poorly, you let them know. Zero bullshit tolerance stands us in good stead while we work remotely. In fact I have written about how to optimise your time and get the most of few video calls in a remote environment", he says.
It also helps to stay organized. It's something Bostjan is fastidious about — he maintains a monster 4000-row personal Excel sheet that details everything from how much he sleeps every night, to the daily supplements he takes, to how many steps he's taken, to whether he's exercised. He carries over the same meticulousness to Hustler Marketing, diligently documenting processes, taking notes, and requiring that his employees do the same. The company has even instituted an elaborate process to remotely interview and hire candidates — candidates must first submit a 90-second Loom video, do case studies (which they're compensated for, whether they're hired or not), and then finally go through several rounds of interviews before they're brought on board. "The culture we've managed to build is one that emphasises on going above and beyond. It's creative, it's honest, and it's encouraging. Ultimately, it delivers," he says.

Hustler Marketing currently focuses on email marketing, and is eyeing other marketing channels going forward, but Bostjan believes in keeping things simple. "To this day I believe that copyrighting is the basis of all marketing. Copywriting gurus like Gary Halbert and other copywriters had their work cut out. They had to sell, say, encyclopedias to people, but through the postal system. That's how good they were," he says. "That's why I think long email copy can still work. These people mailed you a letter, and in it they convinced you to buy a 12-pack encyclopedia. People then mailed them the cheque, and they then mailed you the books. It's insane," he says. 
Bostjan wants to bring the same level of skills to the online world. "How do we create something that'll storm the internet. Can we be the industry leaders in a whole new category? We are working on a few industry-disrupting ideas. One is videos for e-commerce. Most agencies only do 3-5 videos of a product. Why can't we do hundreds, test them out on Facebook and other platforms, and pick the ones that work best? We want to be able to do hundreds of videos for e-commerce products, and that could be a game-changer," he says, his voice rising with excitement. It's remarkable growth for a company that was founded only two years ago, and it's meant a lot of hard work — he'd taken only a single week off in the whole of 2019 — but Hustler Marketing is clearly still raring to go.