The birds might have been angry, but they're also about to become very rich.
Rovio, the company behind the smash hit game Angry Birds, has announced it's going public. The company will list of Finland's stock markets on 29th September, with an initial price at Euro 10.25-11.50 per share, it'll command a total market cap of over $1 billion.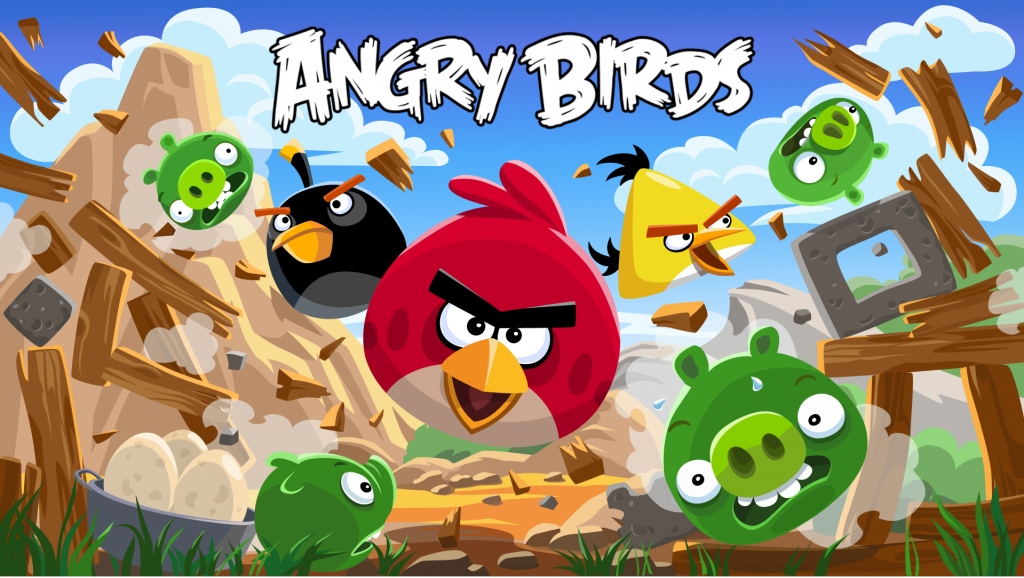 That's a lot of money for a company that's best known for building a game that chucked birds at pigs, but Angry Birds wasn't just any other game — with more than 3 billion global downloads, it's one of the most popular freemium games of all time. And it's become one of the few games that's effortlessly transcended into other mediums — Angry Birds has been spun off into a TV series, it's lent its name to rides at entertainment parks, and has even become a full-length Hollywood movie.
The Rovio Story
Rovio might seem like an overnight success, but it was anything but. In 2009, Rovio was a small gaming studio in Finland that was on the verge of bankruptcy. It had fired most of its staff, and was left with only 12 employees. The company had been founded in 2003 by students who'd won a video-game making competition, and thought it would be fun to start their own studio. They'd discovered they were able to make some cool games, but distribution was hard. They'd made 51 titles before Angry Birds, but the model was quickly proving unviable.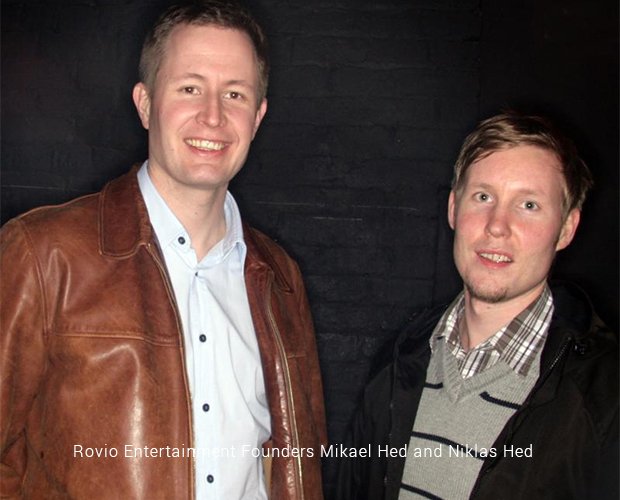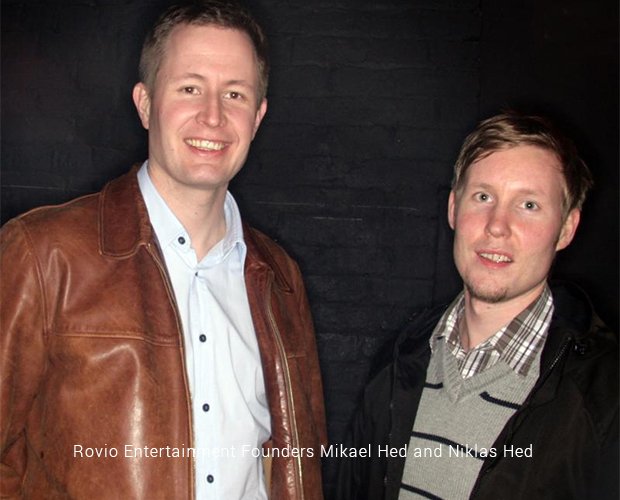 When the iPhone released in 2007, and Rovio thought this was their big chance. "We tried to profile the iPhone user and it turned out that it was everybody," said Mikael Hed, the CEO of Rovio. Rovio's previous games had catered to niche audiences, with some sci-fi and horror titles, but this time they wanted to make a game that would appeal to iPhone's massive customer base. The team carefully considered the iPhone landscape, and thought that there were some conditions for a game to succeed: it should have no tutorial; its loading times should be minimal, and it could be happily played for just one minute, useful for the short attention spans of millennial iPhone users. It would also help to have an icon which would stand out in the App store.
The team's artists would regularly come up with concepts and drawings, but there was one that stood out. It showed a bunch of round cartoon birds, who, for some reason, looked cross. "There was something about those characters," says Mikael. "These birds have no feet and can't fly. And they're really angry. We all started thinking about why they are so angry. For such simple characters, they made us think so much. There was some magic to it."
Rovio finally came up with a reason the birds looked so angry — some pigs had stolen their eggs. So the company decided to make a game around the concept — the birds would have to be launched into the air and strike pigs off their pedestals. Rovio dedicated a budget of  €25,000 for the game, and the team worked on Angry Birds as a hobby project. During the six months it took to develop the game, Rovio was working on other projects too, and produced four games for other companies. But even while the team was developing the game, they knew it was going to be special. "When you had to shoot the bird once to test a feature, you accidentally started playing the game for 15 minutes, and there would be five guys watching you," says Mikael. And when a cofounder's mother ended up burning her Christmas turkey because she was busy playing a pre-release version of the game, they knew they were on to something.
The game, though, wasn't an immediate hit. Angry Birds had released on the App Store in December 2009, and the response was tepid in the lucrative markets of the US and UK. But Rovio wasn't fazed — it decided to focus on smaller countries. With only a few hundred downloads, the game hit the top charts in their native Finland. It soon started doing well in Sweden and Denmark, then made inroads in Greece and the Czech Republic. With 40,000 downloads in place, soon the bigger markets started taking notice. 
On 11th February 2010, Apple featured Angry Birds on the UK App Store as the game of the week. Angry Birds finally exploded — over the next three days, it went from the 600th position to the 1st position on the UK Store. By April, the game was Number 1 on the US app store too.
The popularity meant that Rovio was quickly making lots of money. Downloads on the App Store were paid, and on Android, the company decided to run ads on the game. Soon, the Android versions were netting it 600,000 pounds a month. Rovio cleverly created in-game purchases too — a 89 pence (Rs. 90) Mighty Eagle that helped you clear any level, was downloaded more than 2 million times.
And Rovio moved to the offline world to cash in on its popularity. Over Christmas that year, Angry Birds started offering cuddly toys, purchasable right from the app. They'd initially ordered 12,000, but ended up selling over five times the number. By 2013, the company currently had a catalogue of more than 30,000 Angry Bird-related products on sale in more than 500 locations around the world, which accounted for close to 50% of its revenue. Several outlets, such as popgear, have cashed in on the craze for Angry Birds merchandize.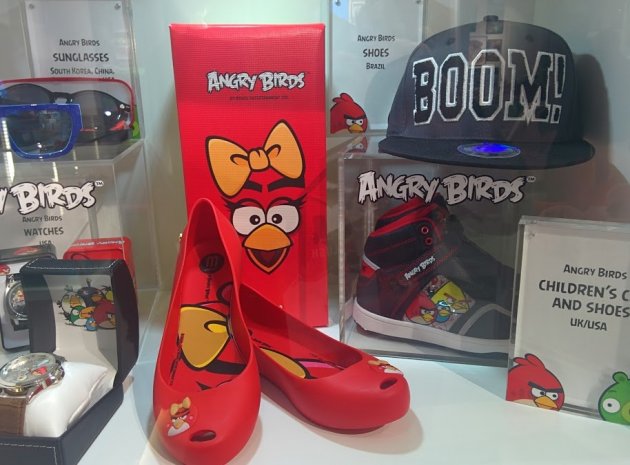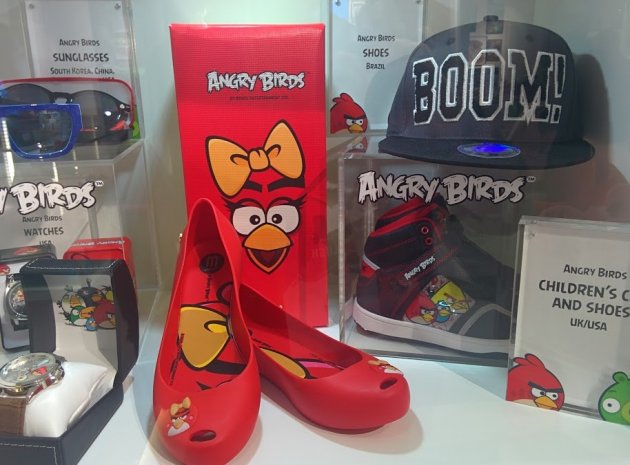 Since Angry Birds's success, Rovio has continued developing other games, while building on Angry Birds franchise. It's opened a game studio in London, and has begun making MMO multiplayer games. Last year, the company recorded a revenue if $201 million (Rs. 1300 crore) through the release of the Angry Birds movie and its other products. And while the company is transitioning into a large games studio after its IPO, it'll perhaps be forever remembered for the simple, quirky game that changed its fortunes forever.