India isn't only producing record numbers of unicorns — it's also producing them faster than ever before.
Nine-month-old startup GlobalBees has become India's latest unicorn after raising $110 million in its Series B round. The round was led by Premji Invest, the investment firm run by Wipro's Azim Premji, and saw participation from existing investors including Steadview Capital, Lightspeed, SoftBank and FirstCry. The round values GlobalBees at $1.1 billion, making it the 43rd Indian startup to enter the unicorn club this year. GlobalBees' 9-month march to $1 billion has also made it the second fastest Indian startup to enter the unicorn club, behind Mensa, which had reached the milestone in 6 months earlier this year.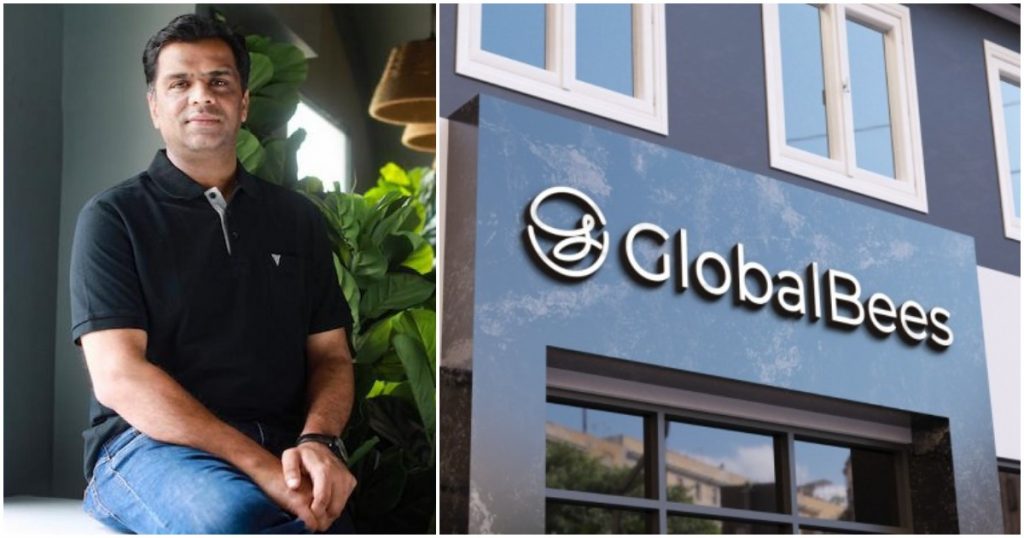 Like Mensa, GlobalBees runs a collection of direct-to-consumer brands. The company was founded earlier this year by Nitin Agarwal, who was the President of Edelweiss Financial Services, and Supam Maheshwari, who is a founder of e-commerce baby portal FirstCry. GlobalBees acquires and partners with digital-first brands across categories including beauty, personal care, home and kitchen, food and nutrition, and sports and lifestyle. GlobalBees focuses on brands which have a revenue run rate between $1 million and $20 million (Rs. 7.5 crore to Rs. 150 crore), and helps grow and develop their businesses.
GlobalBees has moved quickly — it has already acquired and partnered with hair-oil brand Rey Naturals, nutrition supplement brand HealthyHey, moisture-soaking products brand Absorbia, online jewelry brand YellowChimes, skincare brand Prolixr, women's health drinks brand '&me', and home care products brand The Better Home. GlobalBees plans to use its expertise in digital marketing, branding, inventory management and other e-commerce functions to help scale these brands and grow them into bigger companies.
"With this investment, we are well setup to become India's largest brand platform," said Nitin Aggarwal, CEO of GlobalBees. "We are in august company of exceptional founders who have built great companies online. With this infusion of capital, we can work together to take these companies global," he added.
It's a business model that Venture Capitalists are clearly bullish on — Mensa had earlier become India's fastest unicorn after attaining the $1 billion valuation in six months, and GlobalBees, running on the same business model, has reached the milestone in 9 months flat. These are remarkable numbers — until the brand-of-brands business model had come into being, the fastest Indian startup to reach the unicorn club had been Apna, which had taken 21 months to get to the milestone. It's still early to tell whether brand-of-brand companies will be able to use their expertise and economies of scale to grow their portfolio brands, but for now, they certainly seem to be challenging conventional wisdom on how fast it was thought possible for startups to attain a valuation of $1 billion.