The current pandemic has hit most businesses hard, but there's one sector that isn't complaining — vaccine producers. And these companies seem to be using their windfall to diversify and grow their operations.
Adar Poonawalla's Serum Institute of India, which has been manufacturing the AstraZeneca-Oxford vaccine Covishield, has acquired a minority stake in insurance startup PolicyBazaar. It bought the stake from investment firm True North, which sold a part of its stake to five independent buyers, which included the Serum Institute of India. True North did not give financial details of the stake sale or the total stake it will continue to hold.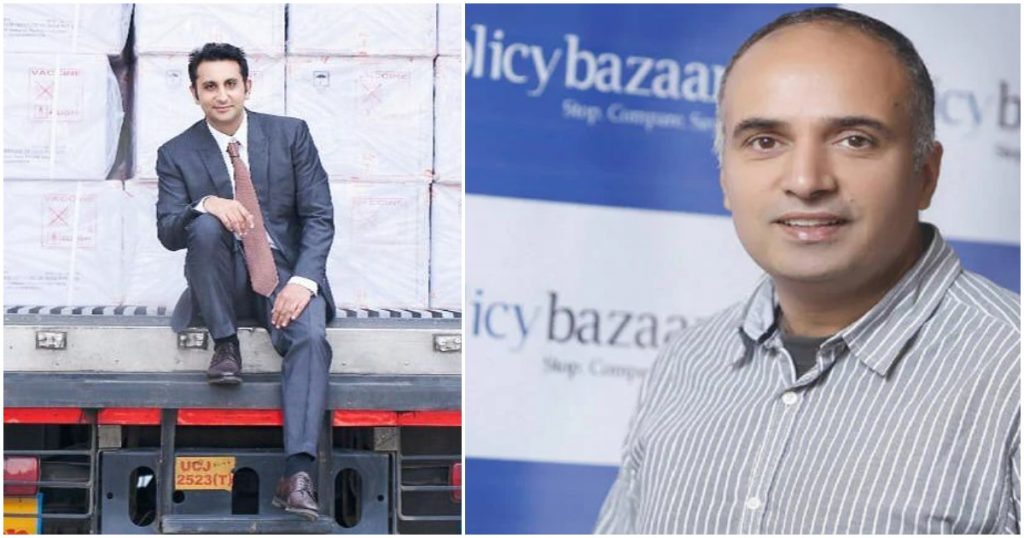 "We've had a great partnership with PolicyBazaar over the last three years. We are extremely pleased with the company's sustained growth momentum and efficiency in delivering great results in spite of the challenging market conditions. We will continue to support PolicyBazaar as it heads towards public markets in 12-15 months and scripts many more success stories," said Divya Sehgal, partner, True North.
But what's interesting is how Serum Institute of India has bought a stake in an insurance company. SII has a ring-side view of the health space, and possibly sees how insurance companies can grow in the coming years. There could be some synergies too — SII could possibly have data on vaccinations, and could help PolicyBazaar in determining its insurance prices, and the rates at which people are likely to fall ill in any given year. Both companies could cross-sell each other's products as well, with PolicyBazaar possibly giving incentives to people who've got vaccinated with SII's vaccines, and SII recommending customers to buy insurance from PolicyBazaar.
Apart from its investment in PolicyBazaar, Adar Poonawalla also runs a finance arm, Poonawalla Finance. Poonawalla Finance has been ramping up its presence in the Indian fintech sector. In February, it had bought a majority stake in NBFC Magma Fincorp for Rs. 3,450 crore. Last year, Poonawalla Finance had partnered with the startup Capital Float to disburse Rs. 500 crore in loans.
SII has likely been sitting on a cash pile since the coronavirus pandemic required it to produce billions of doses of vaccines. In August last year, it was reported that Adar Poonawalla's wealth had risen 85% in 5 months as his company had emerged as one of the world's leading Covid vaccine makers. Apart from his investments, Poonawalla has been splurging elsewhere too — in a record, he had rented out a London mansion for $69,000 (Rs. 52 lakh) per week in March.