The viral images from an Ola S1 Pro spontaneously catching fire haven't only sent shockwaves through the entire electric vehicle industry, but even the Indian government has taken notice.
The center has deputed a team of independent experts to investigate two incidents of electric scooters catching fire in the last week, CNBC TV-18 reports. "Centre has taken note of the incidents involving fires in electric vehicles; will probe them… Deputing independent experts to investigate cases of EVs catching fire," government sources said.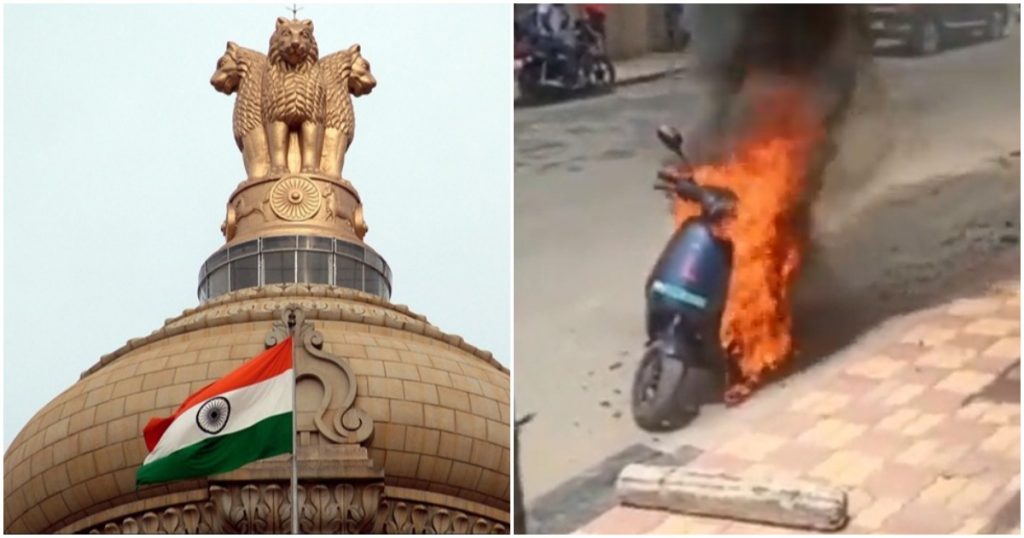 "Govt (will) look into how Ola Electric scooter and Okinawa's electric bike caught fire. Both scooters had been tested and received type approvals before being launched in the market," the government sources said. The investigation will also cover whether there was any manufacturing issue, which has affected the operation of the vehicle, the sources said. The experts will travel to the locations of the two incidents — Pune and Vellore — to examine the incidents.
In Vellore, a man and his 13-year-old daughter were killed when their Okinawa electric scooter reportedly caught fire. The man had plugged in the scooter to charge at the entrance of their home before going to sleep. An electrical short circuit caused the e-bike to go up in flames, and the man and his daughter were killed from the suffocation from the smoke.
In Pune, an Ola Electric Scooter had suddenly begun emitting smoke while it was parked, and had burst into five-foot high flames in seconds. Within a few minutes, the entire scooter had been charred beyond recognition. No one was injured in this incident.
These aren't the only two incidents in which electric scooters have caught fire in India. In September last year, two scooters from Pure EV had caught fire, followed by another scooter from Okinawa in October. In December, another scooter from Manesar-based HCD India had caught fire while being charged, leading to the death of a 60 year old man.
A slew of electric vehicle manufacturers have popped up in recent years, who have been selling their scooters and bikes in India. Most of these companies import the batteries for these scooters from China and other locations. Lithium-ion batteries, whether used in electric vehicles or electronic devices, can catch fire if they have been improperly manufactured or damaged, or if the software that operates the battery is not designed correctly. There have also been concerns that summer temperatures in India are contributing the growing incidents of electric scooters catching fire — electric batteries tend to overheat and malfunction sooner in warmer weathers.
While the government investigations will presumably reveal the reasons behind the two incidents, the growing cases of electric scooters catching fire can have a chilling effect on the entire industry. Electric scooters had burst onto the scene a few years ago, promising high-tech vehicles, better performance, and cheaper running costs. But with some scooters now spontaneously combusting and at times killing their owners, the electric vehicle space is could be dealing with a PR disaster that could push the entire sector back by decades.