There's plenty of coverage of startups which start off with nothing and end up being worth hundreds of crores, but the story plays out in reverse just as often as well.
Fashion e-commerce startup Limeroad has been acquired by established retailer V-Mart for Rs. 31 crore in an all-cash deal. Limeroad had been founded all the way back in 2012, and had raised $52 million (Rs. 350 crore) from investors including Tiger Global, Matrix Partners, Lightspeed and others. Its sale for less than 10% of the amount means that most of its investors would've lost the entire amount they'd put into the company.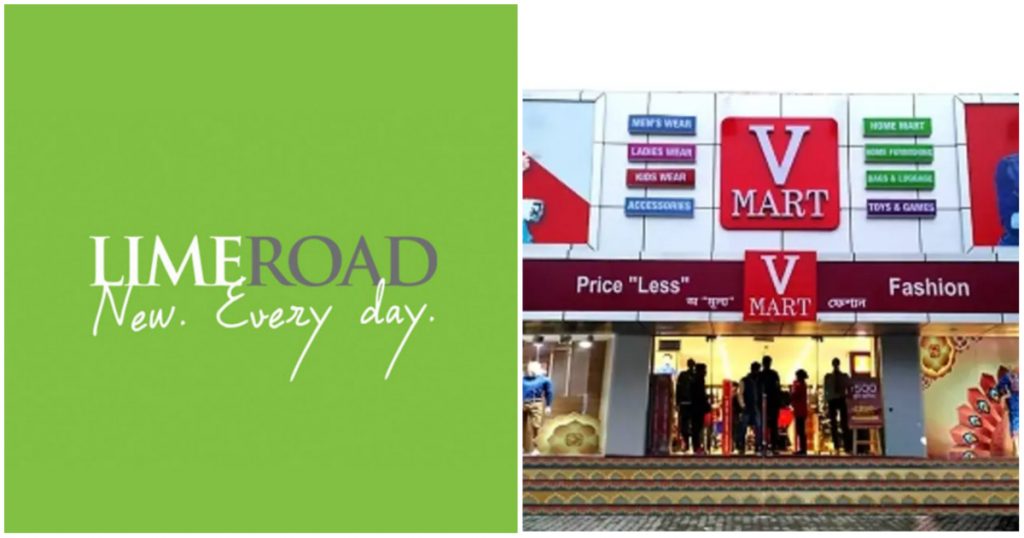 "With this acquisition we aim to not only acquire digital first millennials but build our omni-channel expertise," said V-Mart MD Lalit Agarwal. "V-Mart is a leader in the price meets quality space," said Limeroad founder Suchi Mukherjee. "This partnership helps us fundamentally solve the quality conundrum at value prices online, and accelerate our vision of making the freshest of fashion accessible to ourcore customer through a uniquely rich online-offline experience," she added.
V-Mart plans to invest over Rs 150 crore in a bid to help LimeRoad expand. LimeRoad co-founder Suchi Mukherjee will join V-Mart's leadership team as CEO of LimeRoad and the omni-channel business, while another co-founder Ankush Mehra will continue as COO. "V-Mart will operate LimeRoad as an independent business unit, retaining its tech startup culture," said V-Mart's Retail Managing Director Lalit Agarwal.
Limeroad had been founded in 2012 by Suchi Mukherjee, Manish Saksena and Ankush Mehra. It built a fashion marketplace for women, and was amongst the first social shopping websites that dealt in clothing and accessories for women, men and children. Limeroad had had major backers from the very start — the company had raised a $5 million Series A round of funding from Matrix Partners and Lightspeed Venture Partners in 2012, followed by Series B round of $ 15 million in 2014, and a Series C round of $ 30 million from Tiger Global, Lightspeed Venture Partners and Matrix Partners in 2015.
But Limeroad found it hard to compete with the big boys in the space. Companies like Myntra and Jabong managed to build large businesses for themselves. Bigger companies like Amazon and Flipkart also entered the fashion space, leaving little room for vertical-specific fashion marketplaces like Voonik and Limeroad. Limeroad managed to plod gamely on, and a full decade after being founded, has managed to find a seller for less than a tenth of the money it had raised through its journey.
It's not the outcome the company — or its investors — would've hoped for. But Limeroad is now in the hands of an established retailer which has 368 stores across 235 cities in India. Fashion is increasingly moving omni-channel, and with the Rs. 150 crore cash infusion that V-Mart is providing, Limeroad can have a second stab at the fashion space. And while Limeroad's first innings didn't quite work out as planned, it will serve as a reminder that being an early mover, having the backing of big name-investors, and raising large amounts of funding doesn't always guarantee success in the startup sweepstakes.