The Kota wars had started off with a dramatic WhatsApp video, and now they've reached the courtrooms.
Allen Career Institute has sued 20 of its former teachers for breach of contract. Allen has filed a plea under Section 9 of the Arbitration and Conciliation Act against its teachers in the Jaipur Commercial Court. Allen alleges that these teachers didn't serve their notice periods before leaving its services.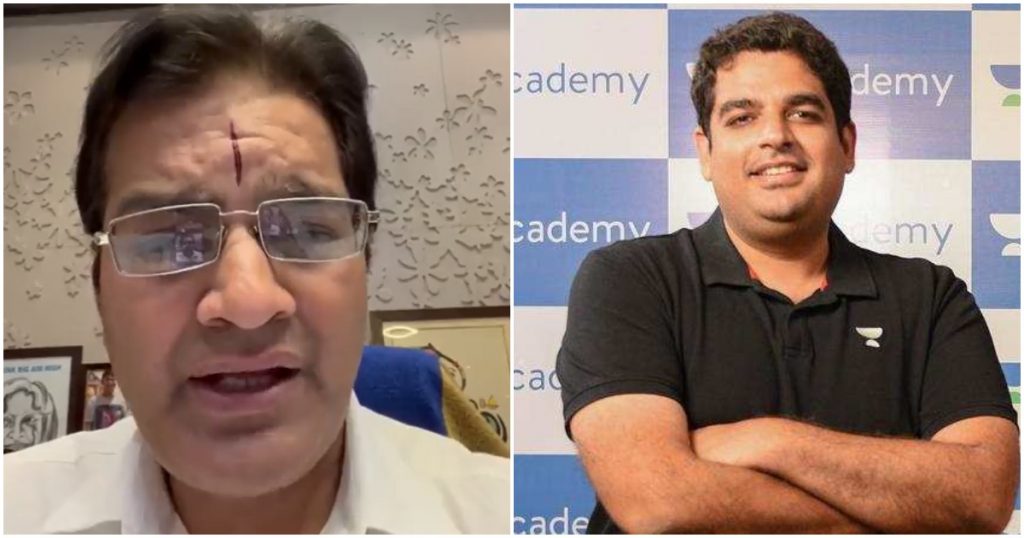 Allen reportedly had a contract with some of its teachers which didn't allow them to resign for three years from the day of taking up the job. The contract allegedly required the teachers to pay damages of two times their total earnings if they left before the period was over. The teachers, on the other hand, deny signing such an employment agreement with Allen, and said they were not informed about such contracts. The case will next be heard on July 13.
While the courts will decide on whether Allen's plea has merit, it's no secret that arch-rival Unacademy had pulled out all stops in looking to hire its teachers. Moneycontrol reports that Unacademy spent as much as Rs. 100 crore over the last two months to poach 30 top teachers from Kota, a large number of which were from Allen. Unacademy has signed on these teachers for 2-2.5 year-long contracts.
It was perhaps in this backdrop that Brajesh Maheshwari, the co-founder of Allen Career Institute, had released an extraordinary video last month, warning his teachers against leaving for rival firms. Maheshwari had claimed that his teachers were being wooed through a "maayajaal", and said that any teacher who left would be blacklisted by Allen forever. "Aaj se sharafat ki duniya khatam. Jaisi duniya, waise hum (Starting today, the time of decency is over. We will do whatever it takes)," he'd dramatically concluded.
It turns out that Allen's version of letting go of decency isn't as dramatic as had initially appeared — the company has now approached the courts, and will wait for the law to take its own course. Allen, though, has reason to be aggrieved — over the last three decades, the company had built a thriving offline business helping students crack entrance exams in Kota. In the last few years, Unacademy and other startups tried to build online businesses to eat away at its market-share, but were largely unsuccessful. These companies have now ended up launching offline coaching centers themselves, and are looking to enter Allen's home turf Also, even as these companies are burning VC money with no end in sight — Unacademy lost Rs. 1474 crore last year — they're luring away Allen's teachers with multi-crore packages. It remains to be seen how the Allen-Unacademy battle plays out, but with threatening videos, multi-crore pay packages, and an upcoming courtroom drama to boot, the story could end up providing some first-hand entertainment to the long-suffering students who're toiling for their engineering entrance exams in Kota.