E-commerce companies in India have been known to expand into some some unusual verticals — Paytm now runs a stock broking business, and Flipkart has an offline chain of phone repair shops. But Amazon might've entered the strangest business vertical for an e-commerce company yet — competitive exams.
Amazon has launched something called Amazon Academy, which is offering JEE courses for Classes 11 and 12. Students can enrol for free for now, and then attend live classes with JEE teachers. Students will also be able to participate in mock JEE exams and know where they stand nationwide, and also attempt practice questions.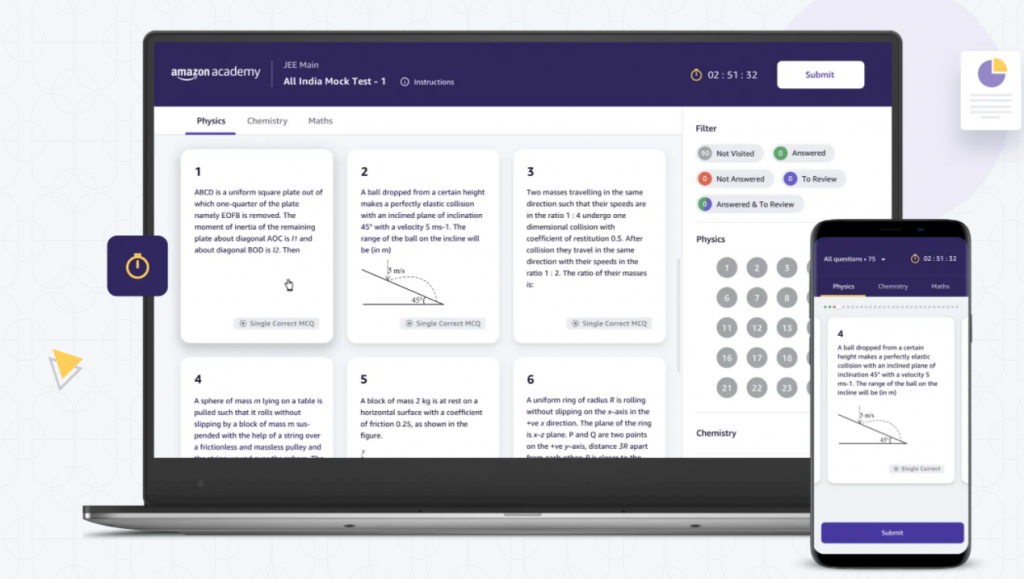 "Amazon Academy aims to bring high quality, affordable education to all, starting with those preparing for engineering entrance examinations. Our primary focus has been on content quality, deep learning analytics and student experience," said Amol Gurwara, Director, Education at Amazon India. Amazon Academy will offer mock tests, 15,000 questions with hints and detailed step-by-step solutions for practice. It's available on its website and the Google Play Store.
Amazon's decision to enter the ed-tech space likely isn't influenced by the coronavirus pandemic, which has seen unprecedented traction for ed-tech platforms — all the way back in July 2019, Amazon had launched an IIT preparation app called JEE Ready. It appears that Amazon Academy builds on the app, and takes it a step further with live classes.
Now it might appear strange for Amazon to enter the ed-tech space — there aren't many immediate synergies in edtech that Amazon could take advantage of from its core e-commerce business. But Amazon's motivations might have something to do beyond immediate profit and loss — only a few lakh people write competitive exams in India each year, so Amazon's new venture would be but a blip on its overall balance sheet. But what Amazon Academy can do is get young people into the Amazon ecosystem — crucially, Amazon Academy requires users to log in with an Amazon account. Having had kids use Amazon Academy at the age of 17 and 18 could perhaps help Amazon turn them into loyal lifetime customers, who could then make purchases from Amazon for decades, and also buy into other Amazon products, including its Prime Video platform, and its Alexa range of speakers. E-commerce has long been commoditized in India — Flipkart and Amazon now have similar prices, and similar user experiences. It appears that Amazon is now innovating on how they acquire their users — and they're no better way to do that than catching them young.