The Indian government is already begun cracking down on China after the recent border clash that left soldiers on both sides dead.
Amazon and Flipkart have agreed to ask merchants to start prominently displaying "country of origin" for all goods sold online in India, Bloomberg reports. The commerce ministry's Department for Promotion of Industry and Internal Trade had summoned the online retailers to a videoconference meeting on Wednesday, giving them just a day's notice. The move will be seen a way for Indians to avoid purchasing Chinese goods following the skirmish in Ladakh, which was precipitated after China tried to illegally occupy Indian land in the area. Also present at the meeting were executives from Reliance Retail, Jio Platforms and Tata Cliq along with ecommerce companies such as Snapdeal, Udaan, Swiggy, Zomato, BigBasket and Grofers.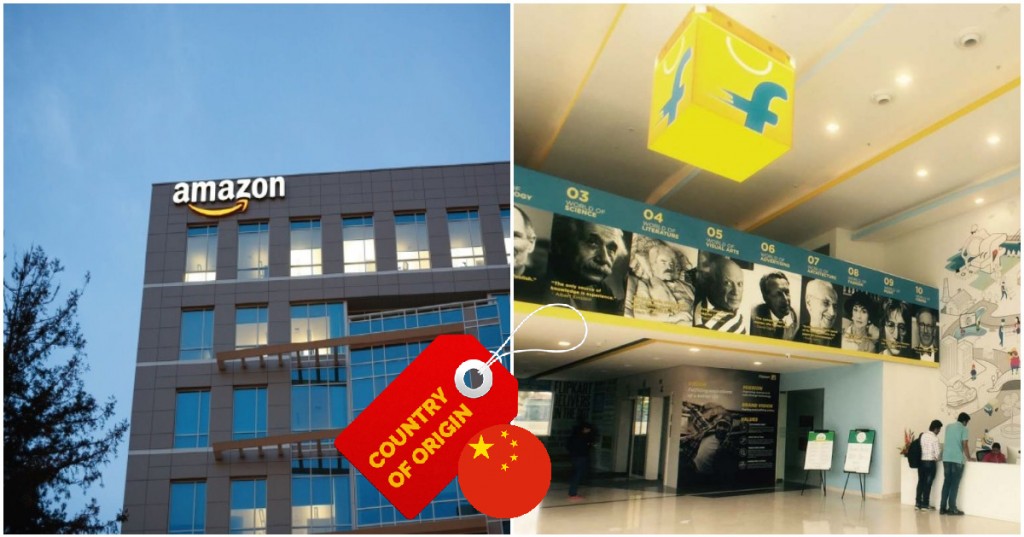 The government is basing its move on the Legal Metrology (Packaged Commodities) Rules, 2011. The clause will likely be included in the e-commerce policy that the commerce and industry ministry is drafting, sources told ET. "No company is being arm-twisted and the scheme is part of the country's Atmanirbhar policy," they added.
It's still unclear though when the labeling will actually come into force. Online retailers reportedly asked for a window of 4-5 months to comply with the requirement, a government official said. "In an offline setting, a consumer can pick up a product, see where it was made and take an informed decision. Similar details should be displayed on ecommerce websites," a senior government official said. Companies have been asked to provide feedback within a fortnight about the modalities after discussing it with sellers on their platforms.
The government has already acted in this regard — it has directed sellers on GeM, its own e-marketplace where it procures all manner of goods, to display the country of origin on products. According to the officials, who requested anonymity, the new feature was added to the online marketplace so buyers can make informed decisions and avoid Chinese products.
Apart from the government, several people are being vocal about boycotting Chinese products. Engineer and social worker Sonam Wangchuk has released a series of videos in which he's urged Indians to boycott Chinese goods. Several trade associations around the country have also declared their commitment to no longer use Chinese products. On social media as well, there are several posts that have been asking Indians to give up Chinese goods following the country's misadventures in Ladakh. And with the government now officially letting people know the country of origin of goods so that they can make an informed choice, the boycott China movement appears to be gaining even more steam.