Over the last few years, Zomato and Swiggy have managed to corner India's food delivery market for themselves, but a global technology giant is creeping up behind them.
Amazon has significantly expanded its food delivery service in Bangalore. Amazon Food, as the service is called, now serves 62 pincodes in the city. Amazon had earlier launched Amazon Food for its employees, and was serving only four pincodes in Bangalore.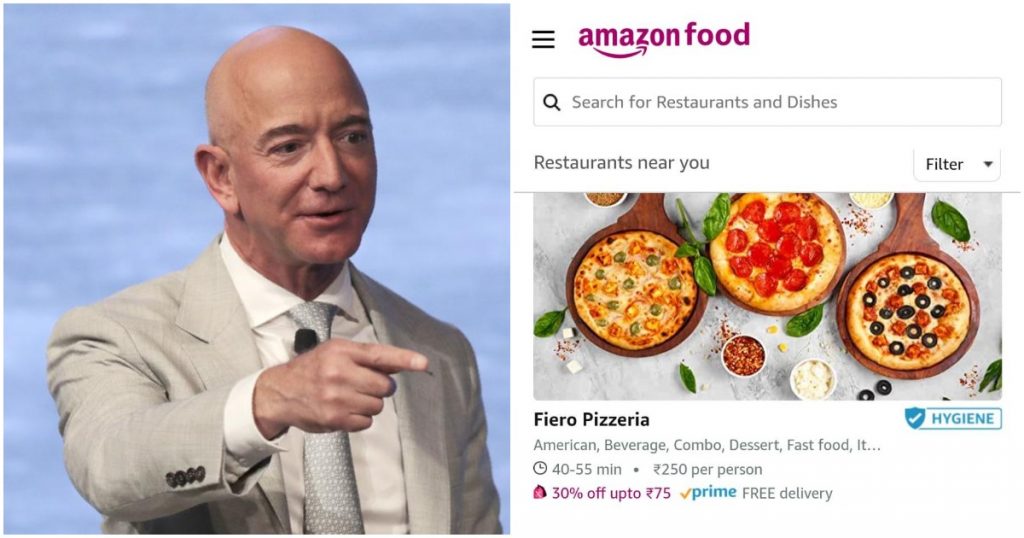 "With the expansion of Amazon Food in Bengaluru, we continue in our endeavor to offer unmatched convenience and value while being a part of their everyday lives," said Sameer Khetarpal, director of Category Management at Amazon India, in a statement. "Amazon Food brings some of the city's top restaurants including national outlets and as well as local favorites which are popular and follow strict delivery and safety protocols," he added.
Amazon Food is available as an option right at the top of the main Amazon app. Clicking on it brings users to an clean white-and pink interface — which will likely help it stand out from Zomato's red and Swiggy's orange — and the option to pick restaurants. Ordering works pretty much as on other food delivery apps, with users having the option to pay through the usual payment methods, including Amazon's own Amazon Pay. Amazon Food seems to be offering discounts ranging from 20-30% on several major restaurants.
Amazon Food has a flat delivery fee of Rs. 19 for orders, and interestingly, will charge no delivery fee at all for Prime members. This could be Amazon's USP as it looks to break into the food space — thanks to Prime Video and Prime's faster shipping, Amazon Prime already has a large userbase in India, and these users will be able to order food from Amazon Food with no delivery fees. This could be particularly useful for people ordering only for themselves, for delivery fees can become a substantial portion of these orders, and help these users order food for cheaper than on Zomato or Swiggy.
It remains to be seen how Zomato and Swiggy react to Amazon's entry in Bangalore — there's a possibility that Amazon's entry puts downward pressure on food delivery prices for all players — but it could be a while before Amazon scales Amazon Food across India. Amazon's initial pilot was launched 14 months ago, and while Covid couldn't have helped, it's taken the company more than a year to expand to more pincodes in Bangalore. Food orders are different from the orders that Amazon has more expertise in, requiring them to be fulfilled rapidly, and also seeing spikes during meal times. But Amazon is one of the top logistics companies in the world, and it shouldn't find it too hard to master food delivery orders. And if Amazon Food does scale across the country, India's food delivery space, which has long been a duopoly with only Swiggy and Zomato, could be thrown wide open once again.