Most celebrities jump into the startup world as investors — Mahendra Singh Dhoni recently backed a sports-based social network, and Yuvraj Singh had previously invested in Housing CEO Rahul Yadav's startup. But former Indian cricketer Anil Kumble has made his startup debut straight as a founder.
Anil Kumble has launched a startup called Spektacom, which says it aims to use state-of-the-art technologies to revolutionize sporting experiences. Its first product called Power Bat, which is a set of sensors which can be attached to a cricket bat, and captures batting-related data points in real time. So the sensor will be able to determine the speed of the bat as it struck the ball, where on the bat the ball struck (whether it hit the "sweet spot" or not) and the degree to which the bat rotated in the hand. Spektacom has also come up with a new unit called Speks, which will determine the power of the shot — the greater the Speks, the greater the power.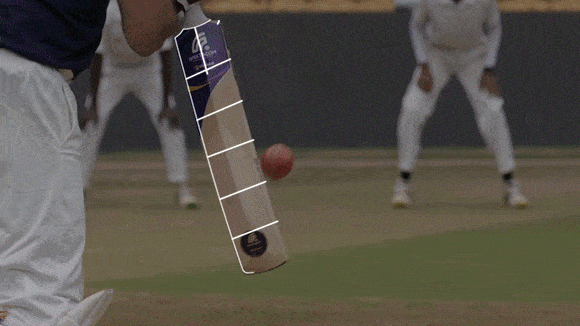 There are two uses for such a technology — it can help players better analyse their games, and more importantly, also provide more data points for broadcasters to display during matches. Power Bat generates data in real-time, and can be used to compare different batsmens' styles and techniques during a broadcast. That's where Kumble's status as a cricketing icon has also come in handy — he's tied up with Star, which as the company's broadcasting partner, will use the technology in upcoming matches. Kumble's got some other big partners on board too — after meeting cricket-loving Microsoft CEO Satya Nadella last year, Kumble's got Microsoft on board as a technology partner, and the Power Bat is powered by Microsoft's IoT operating systmem Azure Sphere.
It's still early days for the technology, which isn't available for the general public yet, but it brings together some of Anil Kumble's personal skills — apart from being India's highest wicket-taker in tests, Kumble is also an engineer, having graduated with a degree in Mechanical Engineering from RVCE in 1991. And his cricketing credibility will come in useful whether he's selling his technology to broadcasters, or to individual cricketers who might want to use it to improve their games. If Kumble can bring in the skills, grit and determination that defined his cricketing career into the startup world, his second innings as an entrepreneur can be as successful as his first.