One of India's most prominent hardware startups is finally ready to put its electric vehicle on the roads.
Ather Energy today unveiled its electric scooter and made it available for sale. And instead of just one, Ather revealed two electric scooters — the Ather 340 and the company's flagship variant, the Ather 450. Electric scooters have become increasingly popular in recent years. Both of Ather's scooters run on electric energy, and while the Ather 340 costs Rs. 1,09,750, the higher-end Ather 450 will set customers back by a cool Rs. 1,24,570.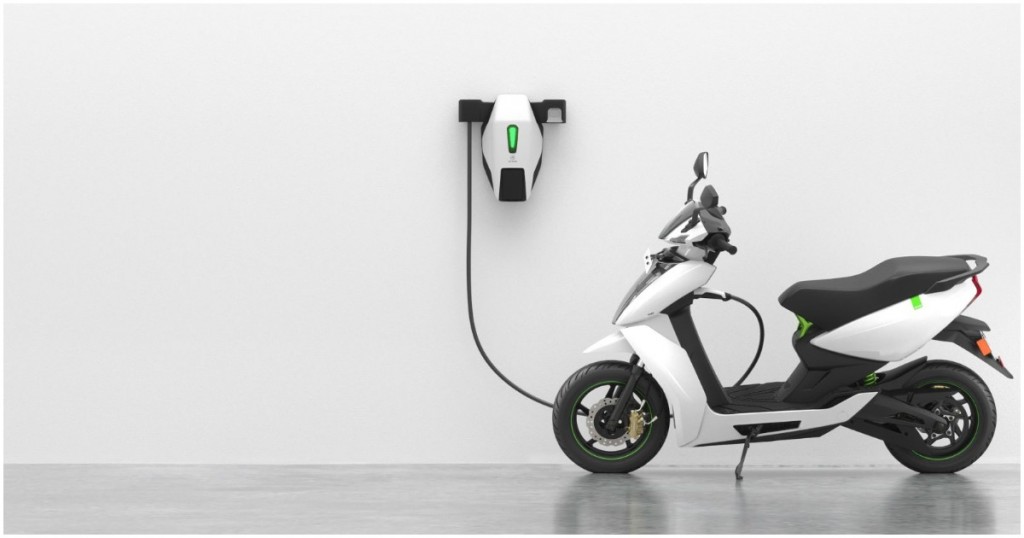 That would seem steep for a scooter, but Ather bills its scooter as "India's first smart electric scooter". Apart from running on electricity, the scooter has a 7" capacitive touchscreen on the dashboard, which lets users navigate through maps, and shows relevant information, including the amount of charge that's remaining. The scooter also comes with its own app, which can be used to remotely install updates on the scooter's software, and also find nearby charging points.
And Ather's already been laying down the groundwork in getting its charging points across Bangalore. The scooter's only available for sale in Bangalore at the moment, and Ather says it's installed 19 charging points across the city. The company claims that users will never be further than 4 kilometers from a charging point in Bangalore, and the fast chargers can charge the scooter at the rate of 1 kilometer a second. While charging at home through a regular socket, Ather's scooters take 2 hours and 40 minutes for an 80% charge, and 4 hours 18 minutes for a full charge.
It is likely that the scooter will need to be charged often — the scooters have a range of 50-70 kilometers depending on the the model and the way customers drive, and this will mean that the scooter will need to be charged several times a week if it's being used regularly. And while running costs will presumably be lower because the scooter won't use any petrol, they won't be free — Ather is selling a plan called Ather One at Rs. 700 a month, which will let users charge for free at its charging points, and also include maintenance and support.
It's too early to say how the scooter will fare — Bangalore's traffic isn't the kindest to two-wheeler drivers, and in the era of Uber and Ola, cabs are cheap and easily accessible. Also, Ather's scooters price point might be a bit of a roadblock — users might hesitate to pay upwards of a lakh for a scooter with a top speed of 80 kmph. 
But the public launch of Ather's scooter represents a bit of a watershed movement for Indian startups. Indian startups have, for the most part, focused on providing software solutions, and for good reason — the country doesn't have the hardware ecosystem of manufactures and designers to help hardware startups grow and flourish. But Ather, which was founded all the way back in 2013 by IIT Madras alumni Tarun Mehta and Swapnil Jain, and is backed by Flipkart's founders, Tiger Global, and Hero Motocorp, has finally released a scooter that the general public can buy. It remains to be seen what the adoption rates of Ather's scooters are like, but Ather could well end up paving the way for many hardware Indian startups in the years to come.