SpaceX's successful rocket launches barely make the news anymore — it launched an astonishing 61 rockets in 2022 — but its first launch of 2023 had an Indian connection.
Bangalore-based space startup Digantara has launched a satellite aboard SpaceX's Transporter-6 mission that was launched from Cape Canaveral yesterday. Digantara's satellite was named Pushan-Alpha after Pushana, the Hindu solar deity considered as the god of journeys and protector of travellers. The satellite will serve as a space weather testbed for enhancing precision driven situational space awareness applications.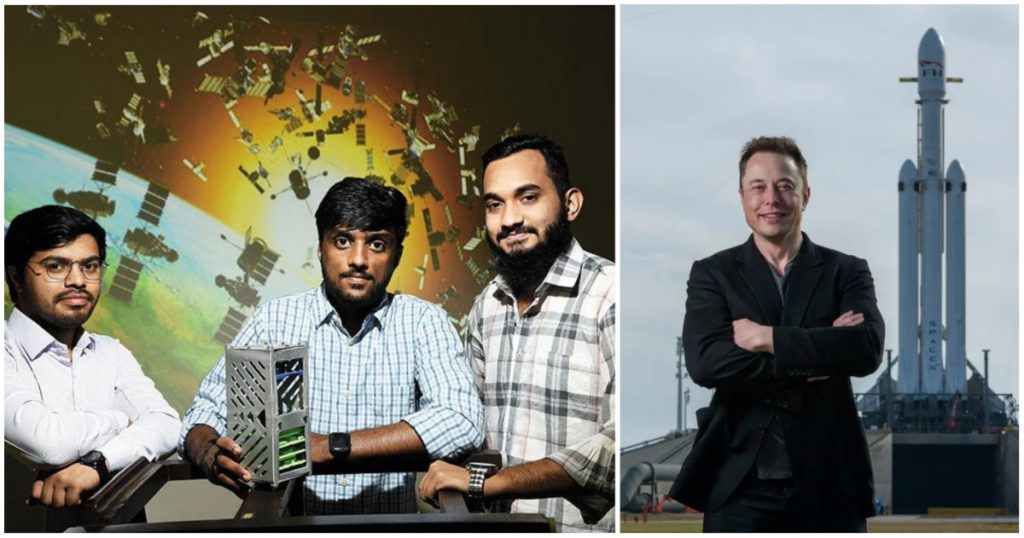 "With growing number of satellites being launched into space, space sustainability has been brought into serious question," said Digantara co-founder and CEO Anirudh Sharma. "Since the beginnings of space travel there has been a dearth of data associated with space situational awareness and we are looking to help supplement this decades old paucity of data with our indigenously built technology and infrastructure," he added.
Digantara was founded in 2018 by Anirudh N Sharma, Rahul Rawat and Tanveer Ahmed. Anirudh Sharma and Rahul Rawat were studying at Lovely Professional University in Punjab, and Tanveer Ahmed was at RV College of engineering at Bangalore, and they were all involved in their respective college space clubs. They presented a paper together at an ISRO conference in Chandigarh and won an award, when they decided to take their passion seriously. They presented at several national and international space conferences, and were eventually introduced to the concept of "space situational awareness", or the monitoring of natural and artificial objects in orbit from space itself and predicting where those objects will be at any given time.
Humans have launched thousands of satellites over the years, and these continue to circle the planet even after they're no longer in use, creating what's known as space debris. Digantara bill themselves as "new-age space cartographers", and their mission is to safeguard the future of space operations through comprehensive space situational awareness infrastructure.
Their ideas impressed IISc in Bangalore, which decided to incubate the startup in 2018.  "As students, the team had already achieved so much," said CS Murali, chairman of the entrepreneurship cell at IISc. "Their commitment and understanding of the domain were phenomenal. They not only knew the technical aspects of their chosen area but also the market-related aspects." Digantara received Rs. 25 lakh from IISc, and another Rs. 25 lakh from the Indian government.
In 2021, Digantara raised $2.5 million (Rs. 20 crore) from VC firm Kalaari Capital. In July 2022, Digantara sent its first satellite, named ROBI, to space aboard an ISRO rocket. Digantara has also signed an agreement with Government of Uttarakhand to establish India's first commercial space situational observatory.
Digantara isn't the only Indian startup to have used SpaceX's services to launch their satelite to space — last year, fellow Bangalore-based space startup Pixxel had also launched its Anand satellite with SpaceX. Apart form Digantara and Pixxel, Hyderabad's Dhruva Space launched their Thybolt satellites from an ISRO launch vehicle. It's still early days for India's private space firms, but the list of startups that are now able to regularly send satellites to space seems to grow larger with every passing month.