Even as three different Indian electric scooters companies have had dramatic fire incidents over the last week, Ather Energy CEO Tarun Mehta has said that many of the battery packs coming into India — which are thought to be responsible for the fires — aren't suited for Indian conditions.
"Given the overall market movement over the last few years, many manufacturers have now started moving completely to lithium-ion cells," he told CNBC-TV18 in an interview. "But the reality is that very few manufacturers are still building battery packs themselves," he said.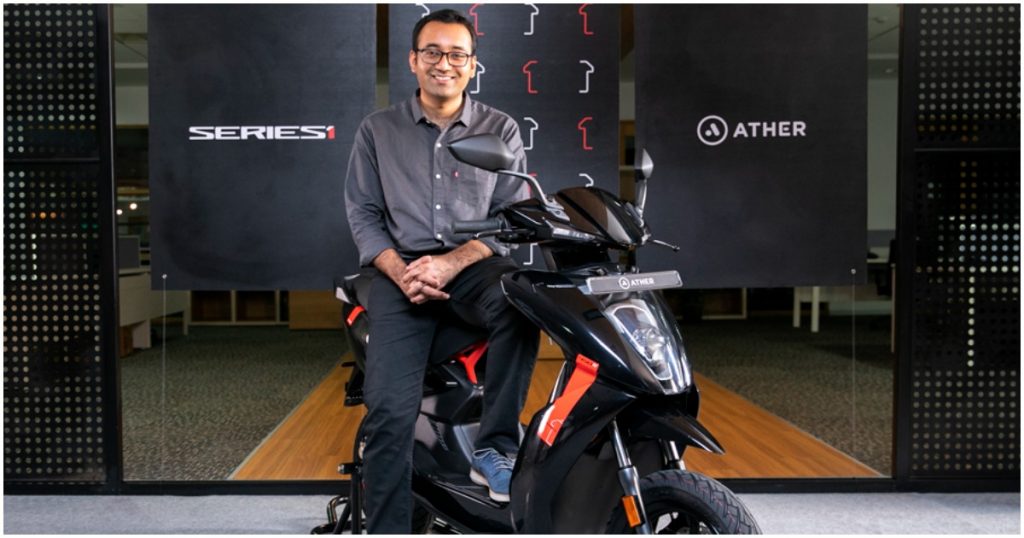 "Many battery packs in India are still largely coming from China. What we have seen in our experience is that many of these facts are not designed for the Indian environment. The Indian environment is extremely punishing, and very different than a typical western market which has to solve for zero degrees or negative temperatures. Indian temperatures will consistently go to 44, 45 and 46 degrees Celsius, and that's a pretty tough place for lithium ion cells to operate in. What we've seen is lots of suppliers actually don't have the right technology available to work well in that temperature range," he added.
He said that another challenge that Indian scooter manufacturers faced was the higher requirements of performance from Indian scooters. "What we typically see in China is 25-35 kilometer per hour top speed electric scooters. Such scooters (are not in demand) in India. Indian market needs 60-80 kilometers per hour of performance. And for the same battery pack to work well at those temperatures and at those speeds means an incredibly high amount of thermal load on the battery pack," he said.
Mehta didn't take names, but hinted that many Indian companies have hurriedly put their electric scooters into the market without adequate testing. "I do feel that enough time is not going in. To give you to a sense, we built our packs for roughly about five years before we moved that to production. Even today in every design cycle our battery packs roughly go through 120 different tests. I believe that specifically with the thermal challenges in India, you need to invest that kind of time and and those many tests over several iterations to ensure that you have really safe and stable battery packs in Indian conditions. I think the market is kind of pushing companies to launch faster, but then you just don't get enough time. Companies need to spend more time. They need to be more patient. This is not software –spending a few years more, going through a few hundred prototypes more is definitely worth it," he said.
And there have now been several incidents of scooters from newly-launched companies catching fire in India. Late last month, a man and his 13-year-old daughter were killed in Vellore when their Okinawa electric scooter reportedly caught fire. In Pune, an Ola Electric Scooter had suddenly begun emitting smoke while it was parked, and had burst into five-foot high flames in seconds. A couple of days after that, there had been dramatic visuals of a Pure EV scooter catching fire in Chennai.
Ather Energy, thus far, hasn't had a similar incident. The company has been in the market for longer, and seems to attribute its better safety record to customizing its scooters for the Indian market, and to more rigorous testing. These are still early days, but if Ather's scooters end up performing better than the competition in safety terms, it could give a company a definite leg-up in the crowded electric scooter space in India.