Google isn't content with becoming India's largest UPI app — it now wants to expand its presence through the country's ubiquitous kirana stores. 
Google Pay is now targeting India's 1.2 crore kirana stores to grow its payments business. "The idea is to empower more Indians as digital becomes new cash for millions in the country. The Unified Payments Interface (UPI) helps you pay at the neighbourhood kirana store and after leading the peer-to-peer (P2P) digital payments market, peer-to-merchant (P2M) market is we are currently looking into," said Ambarish Kenghe, the Director of Product Management at Google Pay India.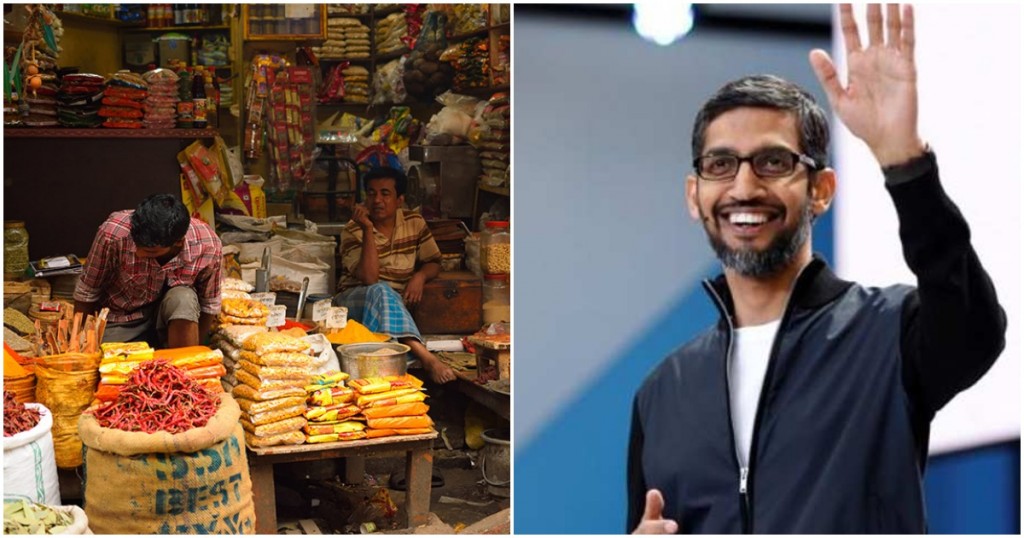 In April, Google Pay had become India's largest UPI app in terms of value of transactions, accounting for Rs. 49,700 crore of transactions. It was followed by PhonePe, which had accounted for Rs. 42,610 crore of transactions, and Paytm, which had Rs. 35,000 crore of UPI transactions flowing through its app. 
But while Google already has the lead in digital payments, it senses an even bigger market opportunity ahead. Around 90 percent of India's retail market is currently unorganized, and the pecking order of India's payments apps could significantly change when these stores come online. Google had aggressively courted the peer-to-peer transaction market when it had launched Google Pay — it had given away generous amounts of money through scratch cards each time users completed a transaction, and had attractive referral bonuses as well. It's possible that it will come up with similar schemes when it targets India's kirana shops which are still waiting to come online. Google says it's already accepted at 2 lakh offline stores in 3,500 town and cities across India, and has 55 million monthly active users.
It will be a steep climb for Google to go from 2 lakh to 1.2 crore stores, but all companies in the payments business are now eyeing this opportunity. Several tech companies have determined that kirana stores are the fulcrum which which to launch offline operations — Jio has, in the past, said that it will use physical stores as last-mile connectivity points to launch its e-commerce operations, and Amazon has also tied up with physical stores to help first-time shoppers make purchases on the its platform. Fellow payments companies Paytm and PhonePe are also aggressively courting physical stores, hoping to bring them on to their online payments platforms. The payments market in urban India is largely saturated, with users having several options to choose from. But the real opportunity may lie in the untapped markets of rural India, and here a first mover advantage could largely determine how India's payments landscape shapes in the years to come.