In 1997, a young Indian engineer was working on a unique hobby project. It was unique because it ran on the internet, a technology that few of his countrymen had heard of. It was also unique because it aimed to disrupt a centuries-old industry — marriage. But twenty years later, the hobby project has done quite well for itself — it'll IPO on Indian markets next week.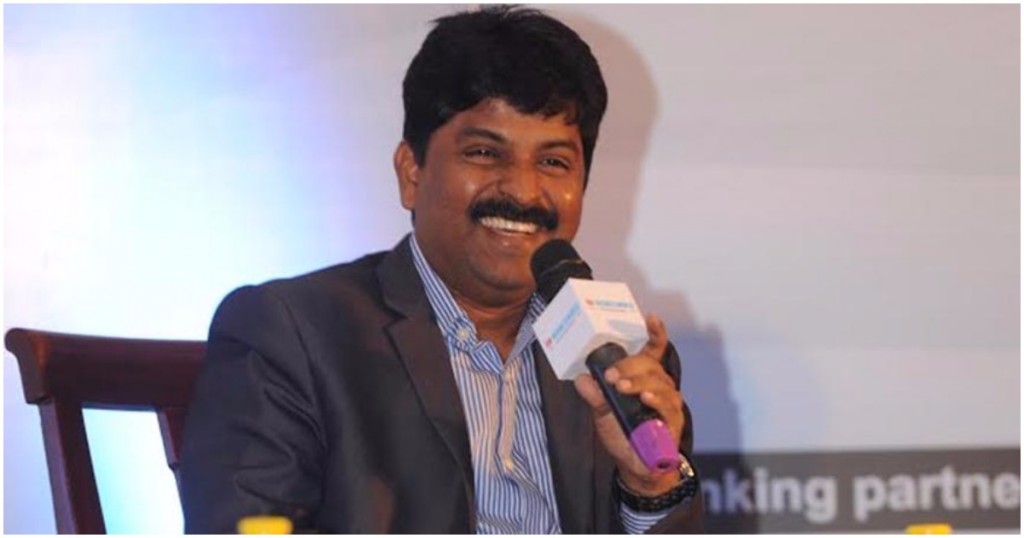 Matrimony.com, the brand that runs its flagship matrimony site BharatMatrimony, will launch its IPO on 11th September as it looks to raise Rs. 500 crore from Indian investors. Founded by Murugavel Janakiraman, Matrimony.com is a matrimony website empire — its flagship brand, BharatMatrimony.com, is available in 15 languages. It also runs Elite Matrimony, which allows confidential and discreet match-making services for affluent customers. And it runs CommumnityMatrimony.com, which is a sprawling network of sites which cater to every imaginable matrimonial need– so there are sites to every conceivable caste, sub-caste and religion, and even sites for targeted sections, such as Defense personnel, who might want to marry within the community.
That's impressive progress for a business that operates on a concept that didn't even exist until 20 years ago.
Janakiraman was nudged towards the idea when he was in the US, and running sysindia.com in his spare time. Sysindia.com was a community portal geared towards NRIs. Its most popular section happened to be the one devoted to matrimony, where people could find prospective brides and grooms for each other.
"Looking at the growing popularity and its successes I could gauge that there was a huge business opportunity to offer matchmaking services on the internet," he says. Janakiraman, all of 26 years old, was working a full-time job, and running sysindia.com with a zeal that only hobby projects can evoke — he was the coder, the designer, and even the customer support for the project. "My work schedule used to be 16 hours a day.  I used to take customer calls in the evening."
Early Days
Janakiraman had an unlikely background to become a future internet pioneer. He was the first person in his family to attend college, graduating with a Masters degree in Madras university. He worked as a software developer in India for a year and a half, before moving to Singapore. He then moved to the US, where he consulted large firms on their software technologies. This experience would prove invaluable — he saw the birth of the internet first hand, and was quick to recognize its potential.
And he brought his learnings back home. After the matrimony section on his portal took off, he returned to India and set up TamilMatrimony.com, a dedicated site which would help Tamilians find brides and grooms. It wasn't an overnight success. "People were initially skeptical about the venture and felt that I was wasting time," he says. Even investors weren't enthusiastic. In 1999, when he pitched his proposal, he was rejected by nearly every major
investor in Silicon Valley. "An online matrimony portal was considered a nonviable project then," he said. But Janakiraman wasn't daunted. "(I)t didn't matter to me as I was enjoying my work and to me that was the most important thing."
Indian, though, seemed to take to Bharat Matrimony. It solved a real pain point — instead of having to find matches through relatives or small marriage bureaus, Indians now had thousands of eligible profiles at their fingertips. It was a problem that was tailor-made for the internet, and BharatMatrimony solved it well. It helped that the company had a steady revenue stream — it charged people for putting up their profiles, and was thus was able to garner assured incomes every month.
There were challenges too, but BharatMatrimony deftly overcame them. In the early 2000s, Indians weren't comfortable with paying money online, so the company pioneered doorstep collections, where it sent representatives to people's homes to physically collect their fees.
TamilMatrimony had taken off, and based off its learnings, Janakiraman soon started BharatMatrimoney in several Indian languages. The company, which had begun in Janakiraman's living room, was growing. By 2006, it had 750 employees in 40 offices across India. It had also managed to win a mention in the Limca Book of Records for the most number of marriages facilitated by an online provider. And suddenly, investors were interested too — the same year, it raised $8.65 million from Yahoo! and Canaan Partners.
BharatMatrimony now had the heft to innovate, and broaden its scope. It started tapping into other segments of the wedding market. It launched a portal for wedding gifts, and another for wedding related services. "Around Rs 8 lakh is spent on an average for a marriage and we were getting only one per cent of it as our revenue. We can get more and there is a huge opportunity lying there," Janakiraman had said. And the company wasn't merely content with the Indian market — by 2013, it had expanded into Pakistan, Bangladesh and Sri Lanka.
It's been a long a journey for Janakiraman, but it's borne fruit. Bharat Matrimony's IPO has now made him one of India's most successful entrepreneurs. And it's brought him some personal happiness too — he met his own wife on the portal he'd created.