A story that had begun with a leaked phonecall now seems to acquiring all the twists and turns of a political potboiler.
BharatPe's board has fired Ashneer Grover's wife Madhuri Jain for alleged "misappropriation of funds." Jain had been heading Controls at the financial startup until she'd stepped down from her position after a expletive-laden phonecall featuring her husband Ashneer Grover had been leaked on social media. Investigation into the call had led to both Grover and his wife taking a "temporary break" from the company as its board investigated irregularities which had come to the fore.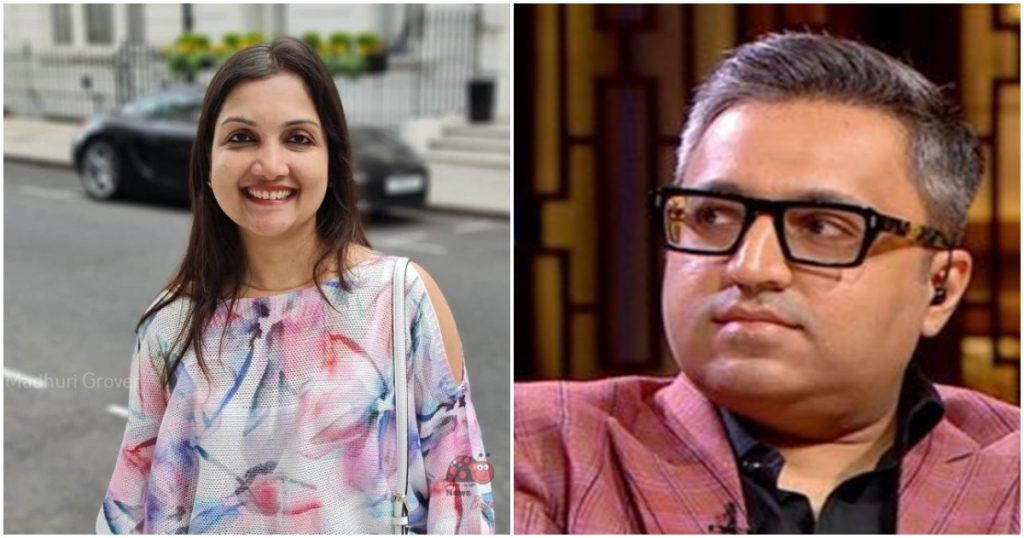 "Ongoing probe has found misappropriation of funds during her time at BharatPe," sources at BharatPe told CNBC TV18. "Probe found she funded travel, skincare, and bought expensive electronics with company money. Probe found personal spends of few crores on company money, including over Rs 1 crore on holiday travels," BharatPe sources said.
A leaked report had previously indicated that Madhuri Jain had allegedly created fake invoices to the tune of Rs. 50 crore as consultancy charges for hiring employees. A probe had discovered that while the employees mentioned in the invoice had indeed been hired, they themselves had no knowledge of the consultancy firm which had supposedly facilitated their hiring. The probe had found that Madhuri Jain's relatives were running a series of fake hiring consultancy firms, and billing BharatPe to the tune of crores.
Madhuri Grover, meanwhile, has hit out at BharatPe's senior executives after her firing. Somewhat bizarrely, she's shared videos of what she claims are "drunken orgies" at BharatPe. "Congrats Suhail Sameer, BhavikKoladiya and Shashvat Nakrani," she wrote on Twitter, seemingly addressing BharatPe's other cofounders and CEO. "Now you may indulge in your 'drunken orgies' without having to wait for me (righteous lady) to leave office. Slow clap!!" she tweeted, adding a video of what seemed to be BharatPe employees appearing to drink alcohol in office. "And treat women like objects like I've been treated in the whole episode with the male chauvinistic Board supporting you," she tweeted, this time sharing a video of what seemed to be women BharatPe employees dancing at an office party.
She shared another video in which BharatPe employees seemed to be smoking and drinking in office, and claimed that they would burn the place down. "And drink and smoke in office and burn the place down ! For you have no pain for what Ashneer Grover built single handedly and you snatched!!" she tweeted. "And these are the people sitting on Governance Review and passing judgement on me ! Great work by Seqouia and Harshjit Sethi and Chairman Rajnish Kumar for a perfectly executed witch hunt with your accomplices," she railed.
It's not immediately apparent what videos of employees drinking in office have to do with allegations of siphoning off Rs. 50 crore of the company's money through fake invoices and distributing it among relatives, but Madhuri Jain's tweet indicates that complete breakdown of relations between Ashneer Grover and BharatPe's other cofounders and CEO. Jain has attacked virtually everyone in BharatPe's top management in her tirade, which means that Grover might be finding himself increasingly isolated on the company's board as he looks to wrangle an exit from the company. And if the board does indeed have proof of financial wrongdoing against Grover and his wife, it might make make it lot harder for Grover to walk away from BharatPe with Rs. 4000 crore as he'd initially planned.