Even as the coronavirus has helped catapult grocery delivery startups into the limelight, there's consolidation already afoot in the space.
BigBasket has said it has acquired micro-delivery startup DailyNinja to consolidate its subscription delivery business. The deal is estimated to value Bangalore-based DailyNinja at around Rs 48 crore in stock, people aware of the matter told ET. "Business with small traders is a key and growing part of Bigbasket's business," said Big Basket CEO Hari Menon. "DailyNinja currently has a large network of milkman partners, which will enable us to expand our offerings under BbDaily. Our relationship with key national brands and the supply chain built over the years will help us deliver strong value proposition to them. We also aim to improve delivery productivity and achieve break-even much sooner than planned," he added.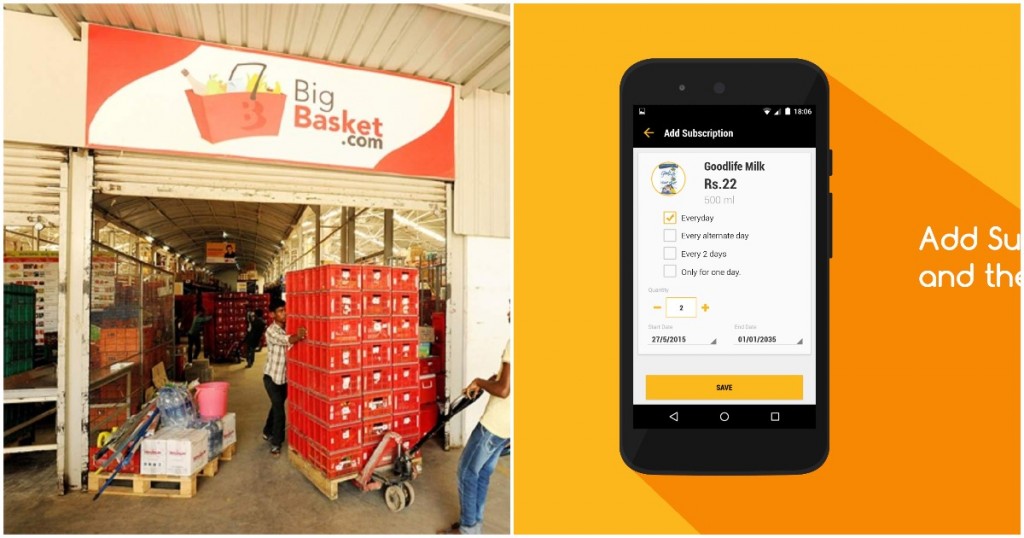 Daily Ninja had been founded in 2015, and delivered milk, groceries, and other essentials. The startup, like others in the space, took orders overnight, and delivered them the next morning. At the time of its acquisition, DailyNinja had around 1,10,000 daily transacting customers and a network of 2,000 milkman partners across India. The company had raised $10.2 million from investors (Rs. 75 crore), so its Rs. 48 crore acquisition wouldn't exactly have led to windfall for its early investors.
But other hyperlocal delivery startups too have found it hard to make money. Last October, Dhoodhwala had shut down its operations and migrated users to its Fresh to Home app. Hyperlocal delivery startups usually have low order values — some startups even allowed users to order a single packet of milk — which makes it hard for companies to even recover delivery costs. But if paired with a full-suite grocery delivery service, like BigBasket, these startups might end up with viable business models — customers could  be nudged into making other higher value purchases along with their daily orders. Also, having more customers could help in increasing customer density in a particular area, and thus help bring down the delivery cost per order. Big Basket had earlier acquired Pune-based RainCan and Bengaluru-based Morningcart for its morning delivery service, BBDaily.