Binny Bansal is cashing in on his Flipkart fortune.
The Flipkart founder sold $30-$35 million (Rs. 200 crore) worth of Flipkart shares during Flipkart's fund raise last year, ET reported. This brought his stake in the company down from 7.6% to 5.2%. As a result of the sale, Binny Bansal ended up with a cool Rs. 200 crore in cash, unlike the paper wealth his Flipkart shares previously represented.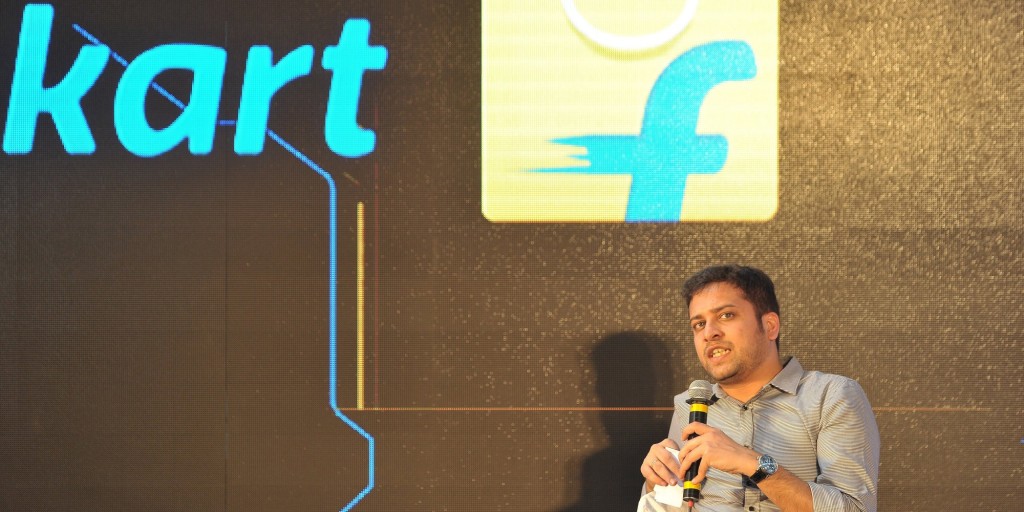 Flipkart had had an active 2017 as far as fundraising was concerned — in April, Flipkart had raised $1.4 billion from Tencent, Microsoft and eBay. In August, Flipkart had  raised $2.5 billion from Softbank. The two large fundraises have significantly changed Flipkart's shareholding pattern. Tiger Global, which was one of Flipkart's early backers, saw its holding fall from 33.6% to 20.5%, but the company ended up with a gain of $424 million (Rs. 2756 crore) when Softbank bought its shares.
Softbank, thanks to the infusion through its Vision Fund,  is now one of the largest shareholders in the company, holding just over 20% of the stake. Naspers now owns around 13%, while Accel, another early backer, holds around 6%. eBay and Tencent also hold around 6% each.
Interestingly, while Binny Bansal sold a part of his stake, cofounder Sachin Bansal didn't. Sachin Bansal, however, saw his stake diluted from 7.6% to 5.5% because of the additional Softbank fundraise. Sachin and Binny Bansal had net worths of over $1 billion dollars each when Flipkart had been valued at $15 billion, but had seen their net worths fall after Flipkart's came to be valued at $11 billion. After Flipkart's April fundraise, the two had been valued at $650-750 million each.
Both Sachin Bansal and Binny Bansal, though, now appear to be increasingly focusing on initiatives outside Flipkart. The two have quietly registered a company called Sabin Advisors, that could look into investing in new startups. The two are also using their riches to acquire some of the nice things in life — Binny Bansal had purchased a Rs. 32 crore house in Koramangala last year. After having spent over 10 years building India's most valuable startup, it's probably time for them to finally enjoy the fruits of their labour.