The crypto industry is in shambles — bitcoin is down 70% from its peak, several major exchanges are shutting down and getting liquidated, and many coins have vaporised overnight, but a web3 startup has become India's latest unicorn.
Blockchain startup 5ire has become India's latest unicorn after raising $100 million from UK-based conglomerate SRAM & MRAM Group. The round valued the eleven-month old startup at $1.5 billion. This makes 5ire India's 20th unicorn startup this year, and its 105th unicorn overall.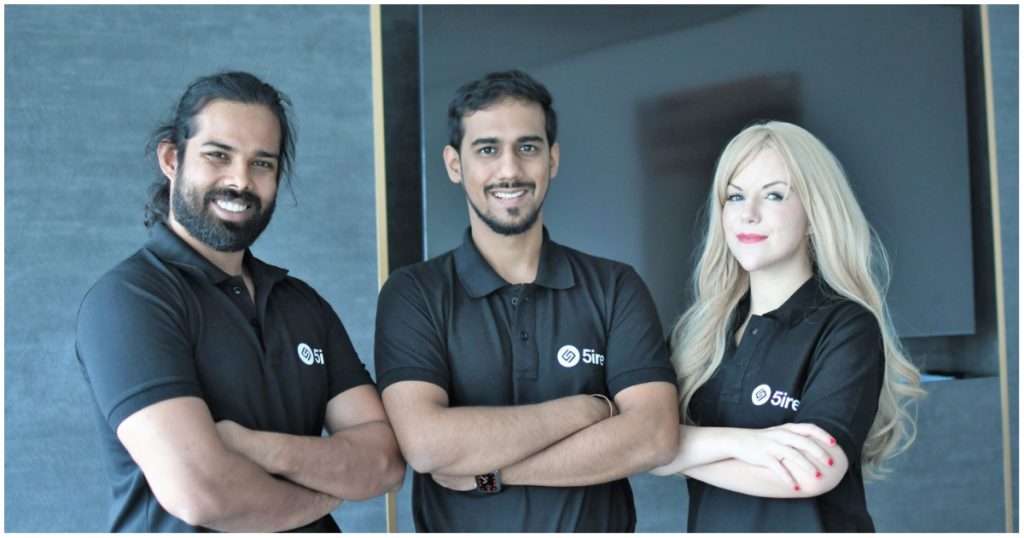 "We are on a mission to embed sustainability into blockchain and shift the current paradigm from 'for-profit' to 'for-benefit'," said 5ire co-founder and CEO Pratik Gauri. "The 5ire team has worked round-the-clock to develop a platform that combines both technology and processes for the benefit of humankind. Becoming the world's first and only sustainable unicorn born out of India, in just 11 months, is testimony that we are on the right path," he added.
5ire bills itself as "blockchain meets sustainability". "5ire is a faster, cheaper & easier to use Blockchain with a Proof of 5ire based Consensus. 5ire rewards its validators & customers for taking sustainable actions," it claims. 5ire runs a blockchain, which it says is aligned with the United Nations Sustainability goals. This blockchain, 5ire says, allows its users to incentivize for good behavior, including meeting environmental norms, and donating to charities — companies which behave in socially beneficial ways, for instance, will be rewarded for their efforts. 70% of 5ire's employees are based out of India, and it plans to increase its headcount to 150 from 100 at present.
Like other startups in the space, 5ire's goals are lofty — it claims that it will "build a better world", and says that it'll transform businesses from working "for profit" to "for benefit". For good measure, 5ire says it'll also help herald the "fifth industrial revolution."
Such claims are par for the course for crypto companies, but not all crypto startups have managed to live up to them. Companies like Celsius promised to "reimagine banking" by giving users up to 18% annual interest on their crypto holdings, before going bankrupt and being unable to make payments; several tokens, such as the Luna token on the Terra blockchain, have capitulated to zero, with investors losing millions in the process.
Details are scant about 5ire as well. Founder and CEO Pratik Gauri has a BTech from Guru Gobind Singh Indraprastha University, and and MBA from IIFT. Co-founder Prateek Dwivedi has been described as a "vagabond entrepreneur" who retired at the age of 28. Not much is known about the lead investor SRAM & MRAM Group either, but the company had committed to investing $100 million in India's real estate space in 2021, which doesn't immediately seem related to the blockchain space. Time will tell whether 5ire indeed makes the world a better place, but at the moment, 5ire is earning its moment in the sun as India's latest unicorn.