A dating app with the USP of letting women make the first move has made its founder the richest self-made woman billionaire in the world.
Dating and networking app Bumble yesterday went public, and its stock rose 64% during trade. This gave the company a valuation of $14 billion, and made its 31-year-old co-founder Whitney Wolfe Herd the youngest self-made billionaire in the world.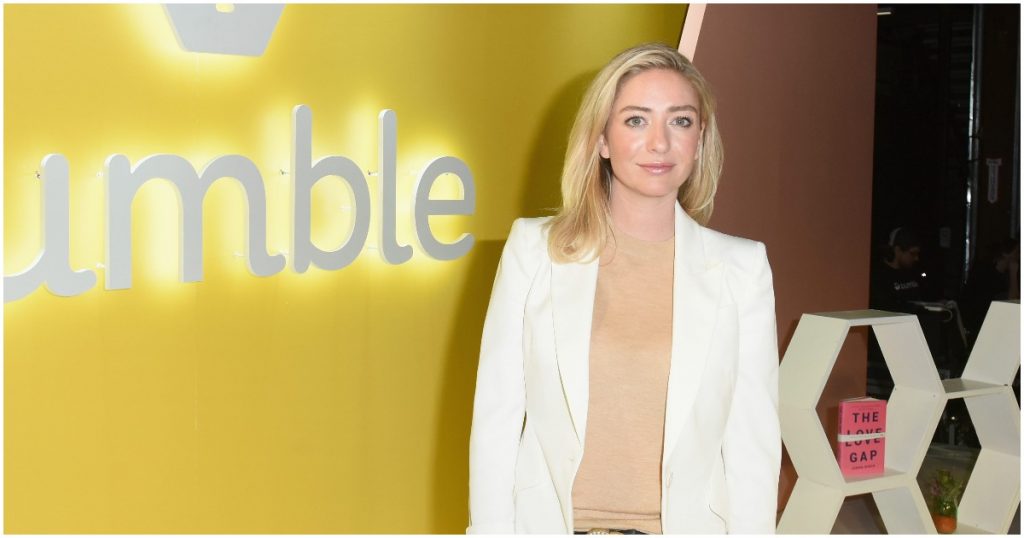 Bumble — and Whitney Wolfe Herd — have a pretty interesting backstory, tied inextricably to Tinder, which is most popular dating app in the world, but is yet to go public. Whitney Wolfe Herd was the co-founder of Tinder, but had left soon after, alleging sexual harassment and sexual discrimination at the workplace. She'd even sued Tinder's founders, and had won $1 million in damages in a lawsuit. After she'd left, she'd set out to create her own social network, and had been contacted by the founder of Badoo, another popular social app. He'd provided her with $10 million in funding in exchange for a 79% stake, and Wolf Herd became the founder — and 20% owner — of a new dating app she called Bumble.
Bumble was, in many ways, built as a women-first dating app — women had to message the men they matched with first to begin the conversation. Bumble also soon introduced a BFF feature, which allowed people to meet people around them for platonic friendships. Bumble then introduced Bumble Bizz, which lets users meet new people for business networking.
There's no shortage of dating apps, but Bumble's marketing had always been top notch. It had brought on several major celebrities as investors, including Priyanka Chopra and Serena Williams, and they in turn promoted the app and helped it quickly garner users. The fact that it projected itself as woman-first also helped — most dating apps struggle to find women users, but Bumble managed to get plenty of women users on its platform. The men, inevitably, followed.
And the company's growth was meteoric. After being founded in 2015, Bumble now has 55 million users across 150 countries. It's a money-spinner as well, with paid plans that cost around $10 per month. And it's ended up being quite the money-spinner for Whitney Wolfe Herd as well — with its IPO, she's now the youngest self-made woman billionaire in the world.