The coronavirus pandemic has brought with it a pall of gloom for India's startup industry, but it's also seen some incredible deals being inked.
Byju's has acquired 20-month old ed-tech startup WhiteHat Jr in an all-cash deal worth $300 million (Rs. 2,250 crore). WhiteHat Junior is a coding platform that looks to equip students with computer coding skills, and was founded only in November 2018. WhiteHat Jr connects kids aged 6-14 with online coding teachers, and helps them build commercial-ready games, animations, and apps online using the fundamentals of coding. It offers four levels of courses including beginner, intermediate, advanced, and professional. WhiteHat Jr had raised only $11 million, which would mean that its sale would mean a windfall for its founders and investors.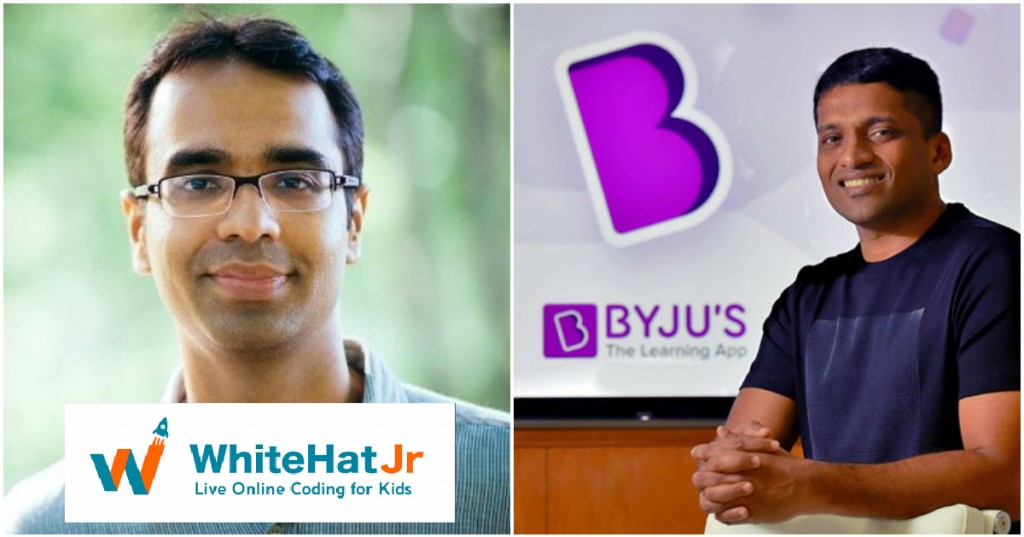 "Technology is at the centre of every human interaction today and we had set out to create a coding curriculum that was being delivered live and connected students and teachers like never before," said Karan Bajaj, founder, WhiteHat Jr. "Integration with a visionary company such as BYJU'S will help take this idea to new heights and help unleash the remarkable creative potential of kids at a global scale," he added. "Empowering children with the right future skills has always been part of our vision at BYJU'S and coding fits well into this. WhiteHat Jr's coding product capabilities, combined with our pedagogy, expertise and scale, will help expand our learning offerings for school students," added Byju Raveendran, chief executive, BYJU'S
Karan Bajaj has a journey that isn't exactly common among startup founders. Bajaj has a BE in Mechanical Engineering from Birla Institute of Technology, and had completed his MBA from IIM Bangalore in 2002. He then worked as a brand manager for Proctor and Gamble for 6 years. At that point, he took a sabbatical from his corporate life and backpacked around South America and Eastern Europe. "(It) was a very formative experience as it started to cement my views of a boundary-less world," he writes on LinkedIn. Around this time, he also published a popular novel called Keep Off The Grass. 
Bajaj then went on to work at BCG and Kraft Foods, but took yet another sabbatical in 2012. "My wife and I took a sabbatical to travel from Europe to India by road, and become yoga teachers in Sivananda Ashram in South India, and subsequently learnt meditation in the Himalayas. On return, I lived in a village in Portugal for 2 months to deep-dive into my writing," he says. He then wrote another book, and then served as the CEO of Discovery TV South Asia from 2016 to 2018. At that point, he founded WhiteHat Jr. 
WhiteHat Jr seems to have been an instant hit, and less than two years after being founded, already has an annualized revenue run-rate of $150 million (R. 1125 crore). Coding skills are now seen as being vital for the 21st centutury, and Byju's will be able to cross-sell Whitehat Jr's services to its already-formidable customer network. WhiteHat Jr was also planning to expand abroad, and Byju's could use it as a plank to build its international operations. It remains to be seen as how the acquisition plays out — the $300 million all-cash deal is amongest the highest of its kind in India's startup ecosystem — but it represents that even during the coronavirus, it's possible to build some big businesses in India, and manage some even more remarkable exits.