For someone who'd started off coaching students for the CAT, Byju Raveendran sure has come a long way.
The founders of Byju's — Byju Raveendran, his wife Divya Gokulnath and his brother Riju Raveendran — are now collectively worth Rs. 9,347 crore after the company's latest $400 million fundraise from South Africa-based Naspers and Canadian pension fund CPPIB. The funding had valued Byju's at $3.6 billion, and the founders' stake of 38% in the company now makes them among the richest entrepreneurs in the country.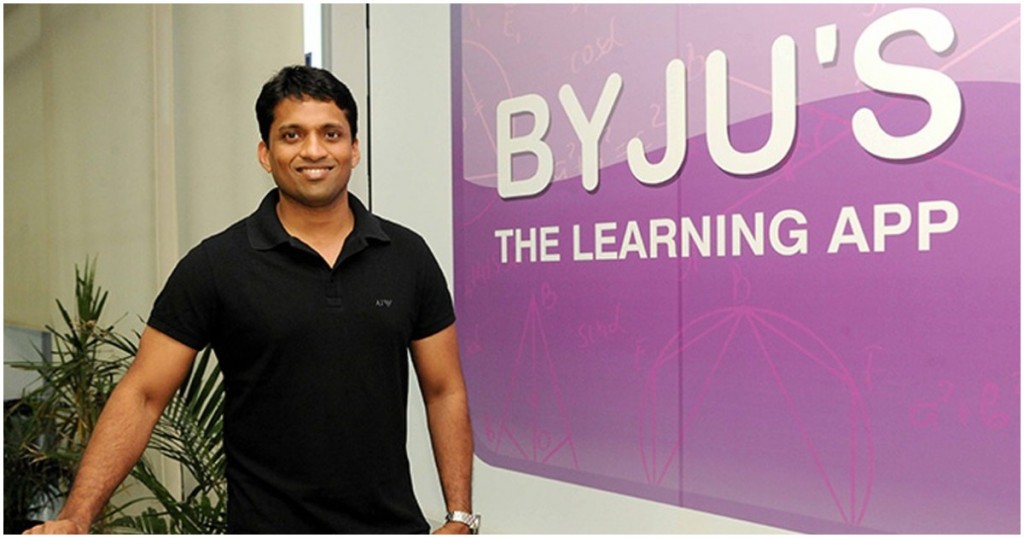 The windfall for the Byju's founders is partly because of their high personal stake-holding in Byju's — even after having raised nearly $600 million, Byju's founders hold 38% of the total shares in the ed-tech startup. In comparison, other startup founders now don't have nearly the same amount of stake– Paytm CEO Vijay Shekhar Sharma, for instance, now owns only 14% of Paytm, while Flipkart founders Sachin Bansal and Binny Bansal collectively held nearly 10% of Flipkart when it was acquired by Walmart. Ola founders Bhavish Aggarwal and Ankit Bhati own 10% of Ola.
Byju's has also managed to run a tight ship while touching its $3.6 billion valuation. While Paytm has 20,000 employees, Flipkart has 30,000 and Ola has between 6000-7000 employees, Byju's only has 2,600 people on its rolls. And unlike most other startups, it isn't mired in losses — while Flipkart, Paytm and Ola have losses that run into the thousands of crores, Byju's claimed it had become profitable on a run-rate basis earlier this year.
These are pretty impressive stats for a company that isn't usually talked about in the same vein as the Flipkarts and the Paytms, but has been quietly building its business nonetheless. Byju's is now a legitimate ed-tech empire, selling courses for students from classes 4 to 12 through its app. And it seems to have its sights set even higher — with its latest fundraise, it aims to go international into English-speaking markets like the US, UK and Australia, and has even begun hiring people abroad. It's a stunning entrepreneurial journey for Byju Raveendran, who was born to a Physics teacher father and a Mathematics teacher mother, and could soon be teaching millions of children across the world the very same subjects. And apart from the satisfaction of having tried to make learning fun for students of all backgrounds, the Rs. 9,300 crore personal net worth is just the icing on the cake.