Zomato had been the first Indian unicorn to file for an IPO in India last month, and it's been closely followed by another near-unicorn.
Online car marketplace CarTrade has filed its draft red herring prospectus with SEBI to raise around Rs 2,000 crores via an Initial Public Offer (IPO), Moneycontrol reported. This will be the first-ever IPO for an auto portal in India.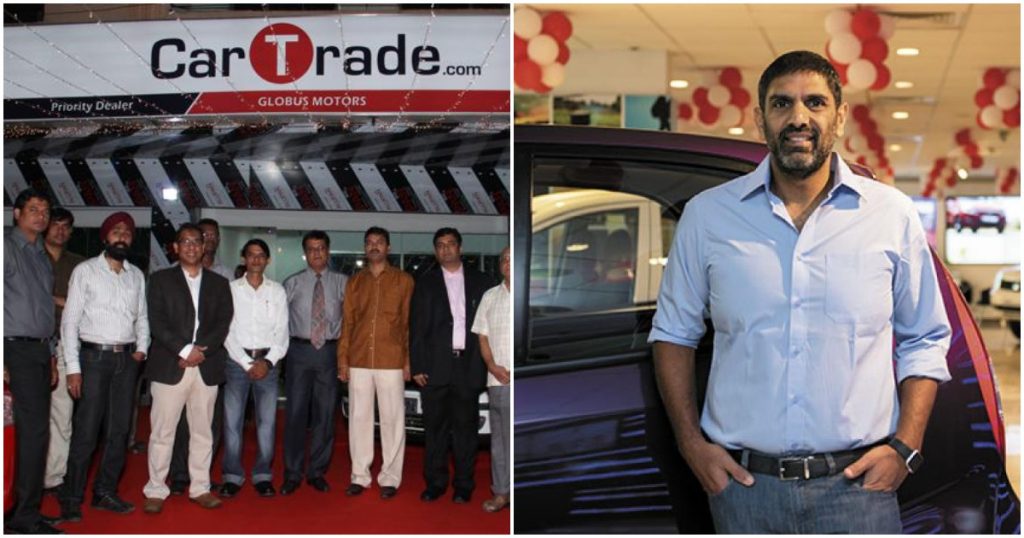 "The papers have been filed with the market regulator. There is no fresh issue of shares and the IPO consists of a pure OFS or offer for sale of 12,354,811 equity shares," a source said. "The IPO will facilitate a partial exit for CarTrade investors like Warburg Pincus, Temasek, JP Morgan, March Capital and other parties who are the selling shareholders," said a second individual.
CarTrade was founded by Vinay Sanghi and Rajan Mehra in 2009. Sanghi was a former CEO of Mahindra First Choice, while Mehra was a former country head of eBay India. CarTrade is a used-car marketplace that connects buyers and sellers through its business-to-consumer arm in CarTrade.com. It also runs a business-to-business portal called CarTradeExchange.com ,which allows dealers to manage their online auctions and sales. These auctions occur across more than 80 cities, with 1200 dealers participating in these auctions. The company has over 1,400 employees, and has raised over $300 million (Rs. 2000 crore) over the last decade. It was last valued at close to a billion dollars.
The used-car marketplace segment in India is particularly crowded, with companies like Droom, Cars24, Quikr, Olx in the fray. CarTrade had acquired then-rival Carwale in 2015 for Rs. 590 crore, and in 2018 had picked up a 51 percent stake in vehicle auctioning platform Shriram Automall India. There has been recent investor interest in the space, with Cars24 becoming the first unicorn startup in this vertical last year.
But CarTrade filing its Draft Red Herring Prospectus will bring further cheer to India's startup ecosystem. For years, critics have said that India's startups have reached sky-high valuations because of only being funded in private markets. Zomato and CarTrade have now officially moved to go public, and if they can command the same kind of valuation in public markets as they do in private markets, it will be a massive boost of confidence not only for India's startup ecosystem, but also for the valuations of its startups.