Startups are taking over software and tech in India, but the going still isn't easy for consumer brands.
Cold-pressed juices startup Raw Pressery has been acquired by dips and sauces maker Wingreens Farms, ET reports. The deal was at a valuation of Rs. 100-110 crore, and structured as a share swap. The Raw Pressery founders have reportedly exited their stakes in the company.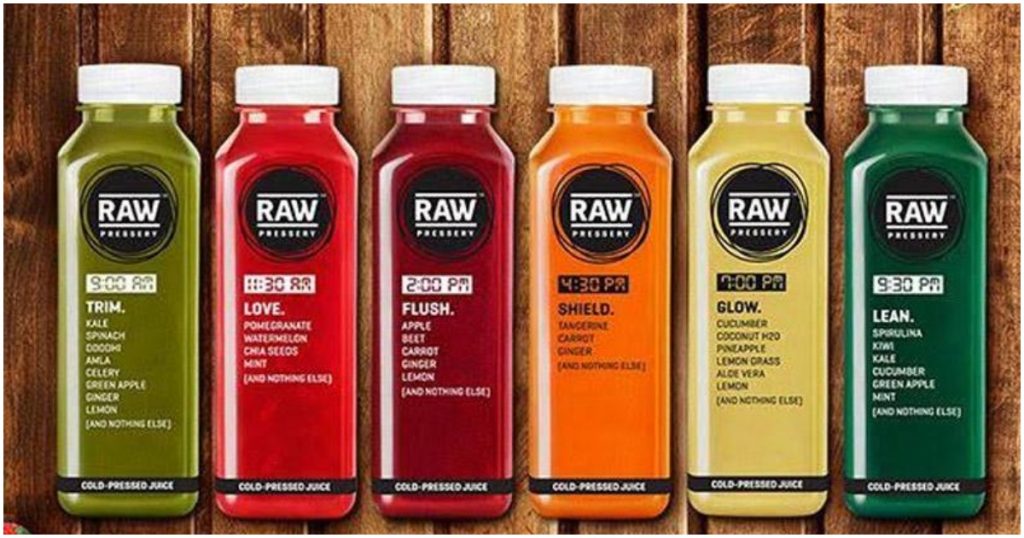 But this likely isn't the outcome that the founders would've hoped for — just two years ago, Raw Pressery had been valued at Rs. 500 crore while raising funds. The company had raised a total of $41.3 million (~Rs. 280 crore) over the last seven years, so Rs. 100 crore exit would've also meant a significant haircut for investors.
ET reports that Raw Pressery was facing a cash crunch, and was looking to rein in losses. In 2018, the startup had reported revenues of Rs. 33 crore, but had ended up with losses of Rs. 48 crore.
Raw Pressery had been founded in 2013 by Anuj Raykan to provide premium cold-pressed juices to consumers. Cold-pressed juice is extracted using a hydraulic press, as opposed to other methods such as centrifugal or single auger, and is said to be healthier and preservative free. Raw Pressery had begun its journey selling at premium supermarkets including Foodhall and Godrej Nature Fresh, and had also managed to snag some big-name investors — actress Jacqueline Fernandes had invested in the company, as had Sequoia Capital.
But it appears that the company found it hard to scale operations and cut down its cash burn, and is now selling out to Wingreens Farms. Wingreens Farms makes premium dips, seasonings and pastas, so it has roughly the same customer base as Raw Pressery, and would be able to market its products to them. Like Raw Pressery, it also has Sequoia as an investor, so it's possible the deal was nudged along by the VC firm.
The market for healthier beverages, though, is growing in recent times. Both Pepsi and Coke have launched juice brands — Pepsi, for instance, owns Tropicana, and Coke owns Minute Maid. There are also startups that have looked at the space — Paper Boat has launched its own line of Indian juices, and it looking to take on the biggies. But even as consumers are slowing moving from cold drinks to packed juices, as Raw Pressery's exit shows, it could be a while before a large businesses is made in the ultra-premium juice market in India.