Trust startups to be the first ones to grab on to an opportunity.
As the Indian government scrapped articles 370 and 35A, three-year-old fitness startup Cure.fit has become the first private company to publicly declare that it will expand into Kashmir. "We are happy to announce our foray into the newly created union territory of Jammu & Kashmir through cult.fit fitness centres," said Ankit Nagori, co-founder of Cure.fit. "As India's most loved fitness brand, we want to make our services accessible to everyone in line with our mission to propagate healthy living in India," he added.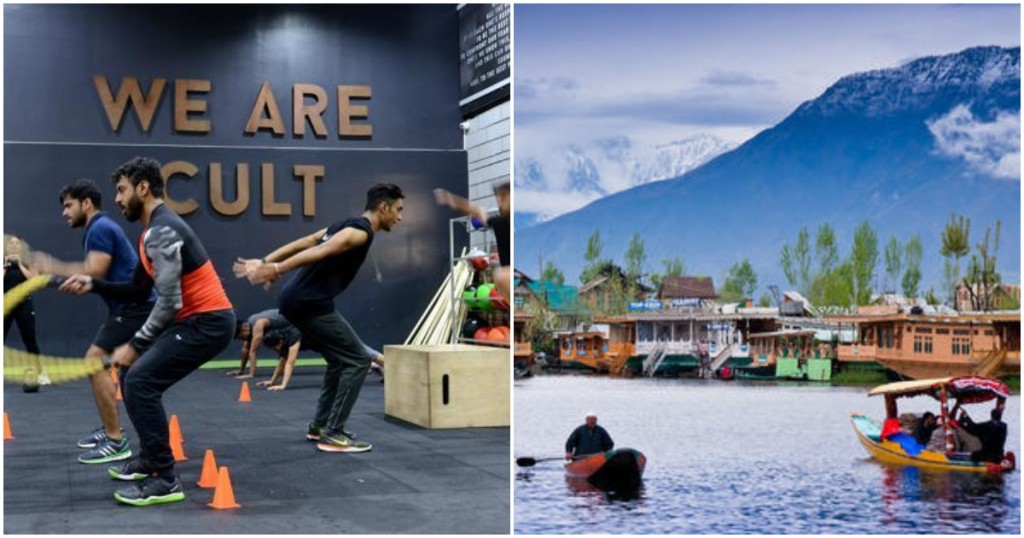 Cure.fit said that it would open five fitness centers in the newly-created Union Territory, before expanding further into the area. "The recent announcement from the government of India potentially opens up opportunities for our business growth and also create job opportunities. We intend to foray with five cult.fit fitness centres and keep on working to expand our offerings," said Nagori. "We look forward to delighting our customers in Jammu & Kashmir and empowering them in their journey towards a healthier living."
On 5th August, the Indian government had announced that it was splitting the state of Jammu and Kashmir into two separate Union Territories, Jammu and Kashmir and Ladakh. The move had also done away with controversial Articles 370 and 35A, which accorded special status to Jammu and Kashmir, and prevented outsiders from owning land in the state. The two articles had crippled private investment in Jammu and Kashmir, and made it hard for companies to expand into the state.
But in his address to the nation on Thursday, Prime Minister Narendra Modi said that the removal of the articles would spur investment in the state, and bring prosperity to the region. Curefit appears to have taken his advice to heart, and in double quick time at that. The situation in Kashmir is still pretty tense, and it's unclear how the bifurcation will go down with the locals. Curefit, though, appears confident that security won't be an issue, and instead appears to be sensing the opportunity that the announcement brings.
It's perhaps fitting that a Indian startup became the first private company to announce its plans to expand into Kashmir — nobody is more used to dealing with risk on a daily basis than startups.  Startups must contend with constant worries about funding, constant worries about changing government regulations, and constant worries about the moves of their competitors — a 70-year old geopolitical conflict might just be par for the course. But startups also keep an eye out for opportunities, and there's perhaps no bigger business opportunity in India right now than a state with a population of over a crore that's suddenly open for business.