Avid dog lovers – and internet video watchers – would attest that dogs are some of the most effective inducers of happiness around. A startup is now trying to institutionalize this. Fur Ball Story, founded by a bunch of pet lovers, provides 'pet therapy' sessions at corporates, hospitals, educational institutes and even residences. While there are several companies that provide therapy and counselling for overall wellness, such as BetterHelp, Fur Ball Story is using dogs. The startup is the brainchild of Animesh Katiyar, a lawyer and the idea germinated when Katiyar's college got two labrador puppies on campus for recreation. But the puppies ended up solving bigger problems. "Students stopped missing college and those staying in the hostels started feeling better. Homesickness nearly vanished and attendance improved," Katiyar says. That was when he along with co-founders – Srishti Sharma, a budding lawyer, and Arushi Dixit, a designer, did some further research and discovered that the concept of 'pet therapy' was a well accepted idea in the West.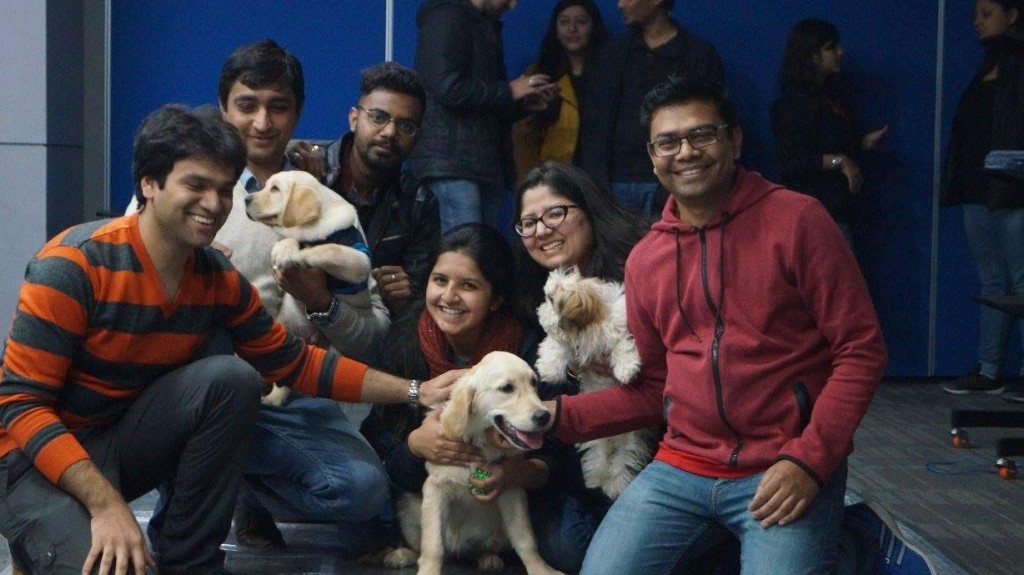 They then founded the company in December 2016, and started operating in the Delhi NCR region. FurBall Story currently has a team of 3 dogs and 6 humans, and is looking to expand. The dogs on call – Cocoa, a Shih-tzu, Angel a Golden Retriever and Muffin, a Labrador Retriever are undergoing training from an internationally certified trainer and live in one of the co-founders' house in Gurgaon.
The company's conducted its first few sessions in the Gurgaon offices of Nagarro and Make My Trip, as well as at a university, a school, a couple of startups and several residences. "Our pooches, very successfully created a stress free and vibrant environment, helping the people in wiping their blues away. The surprising bit is that even those who are afraid of dogs are not able to stop themselves from being a part of this activity. They start with Cocoa (since he is the smallest breed) and end up spending hours with Angel and Muffin as well. We have clients in corporate sessions who later called us for private residential sessions with their families.", says Srishti.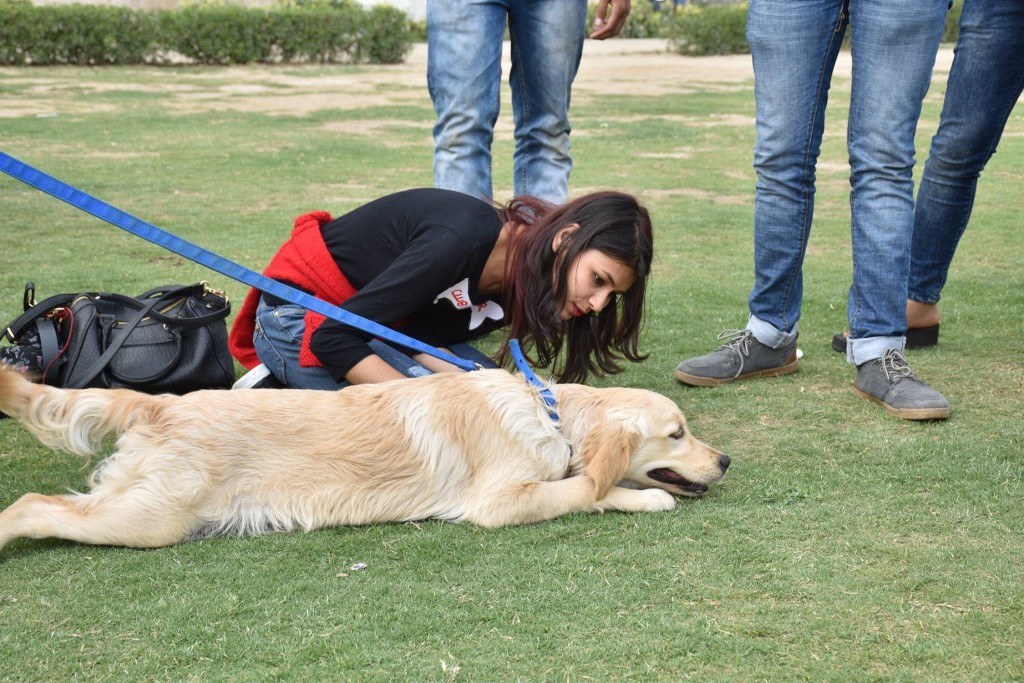 The founders say that the business is doing well, and people are opening up to the concept of pet therapy for de-stressing. An average session at residences costs around Rs. 2000 for up to 3 hours, and corporate sessions average around Rs. 5000-8000 for 4-6 hours. The costs include cost of dogs' maintenance, transport and employee fees. "Basically, pet therapy is a scientifically proven concept, through which we intend to treat stress in people right at the basic levels. In order to successfully do that, at least a 3-months long exercise is necessary. For these 3 months, we charge the employee Rs 700 per month and provide 2 sessions per week," says Srishti.
The founders are planning to open up more centres around the NCR region in the future. They are also focusing on conducting adoption drives in the near future. "We have been trying our best to get the stray and abandoned dogs adopted. Currently we are majorly focusing on spreading the word as far and wide as possible," they say.
It's a good time to be a pet in India. Pet startups are mushrooming,  and companies are also opening their doors to employees' pets as well. Now pets are being actively used to help out stressed out workers – these furries are truly becoming the (working) man's best friend.