For years, India's startups have spoken about food-tech, but it had really meant how food reached consumers — food could be ordered online through apps, and delivered straight to people's homes. But it appears that technology is finally impacting the actual food that's served as well.
Domino's has become the first Quick Service Restaurant chain in India to include a plant-based protein in its food menu. The company has launched something called "The Unthinkable Pizza", which has the same taste as chicken, but is made with plants. The pizza is being made available across major Indian cities including Mumbai, Bangalore, and Delhi NCR.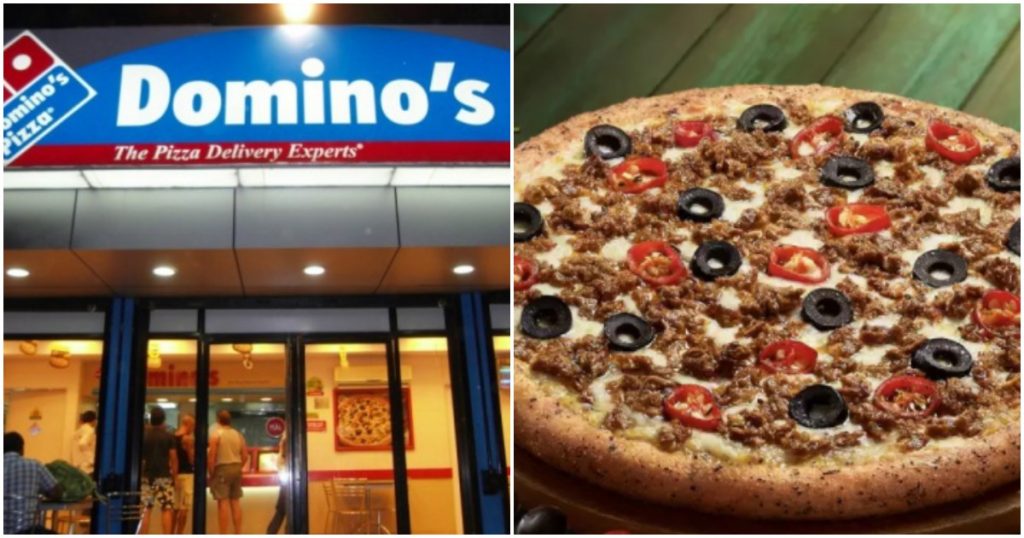 "This innovative and 100% vegetarian product will allow Indian consumers to experience the plant-protein wave sweeping across the world," said  Pratik Pota, Chief Executive Officer & Whole-time Director of Jubilant FoodWorks Limited, which runs Domino's in India. This pizza is topped with black olive and paprika along with the plant-based protein, that Domino's claims tastes just like minced chicken. The pizza has 100-percent plant-based, which will allow vegetarians to eat it. It's priced at Rs. 459, which is slightly higher than meat-based alternatives.
There's a growing movement across the world to give up animal-based meats. Animal-based meats not only cause cruelty to animals that are usually kept in inhuman conditions before being killed and eaten, but also contribute to global warming — meat and dairy alone accounts for 14.5% of all greenhouse emissions. Several approaches have been tried to give customers the taste of animal meats while not using any animals — one is to create lab-grown meat, which produced by in vitro cell culture of animal cells, instead of from slaughtered animals. Several startups have been working on producing such meat, and Singapore recently became the first country to approve the sale of products that contained lab-based meats. The other approach, which Domino's is taking, is creating plant-based alternatives that taste like meat.
Regardless of which approach works, there's certainly a growing movement away from meat-based diets, with many people taking up vegetarianism and veganism, driven primarily through a concern for animals. If companies can come up with alternatives that taste just like animal meat, but contain no animals, consumers might just be able to eat their meats and have them too.