Industries across the globe are getting disrupted by new entrants with their consumer-first approach. The new companies are taking away all the hard work away from their customers by creating personalised products & experiences. From travel experiences to shopping, you can now get solutions that work for you and not the other way around. Everyone has issues with their skin from time to time, sometimes continuously. Many people want to start removing comedones to have clear, matte skin. Having that flawless look is what most of us strive for. It's no surprise that skin care is now a billion-dollar industry. While a handful of companies have come up in the US, Asia is getting its first personalised skincare startup – Yours.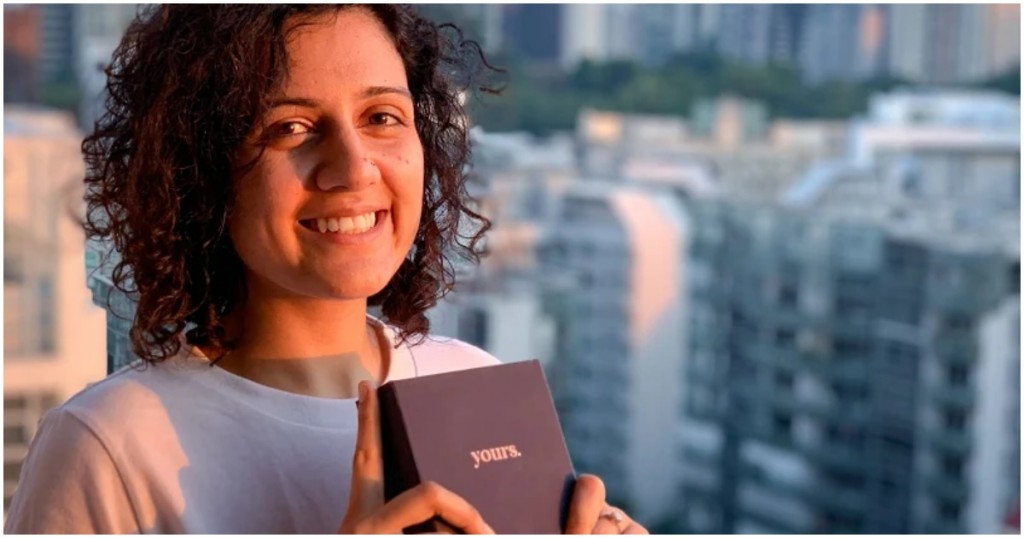 Started in 2018, Yours is launching a direct-to-consumer personalised skincare solution that is reimagining decades old cosmetics industry by removing the 'one-size-fits-all' strategy. Based out of Singapore, Yours was founded by Navneet Kaur, ex-Head of Strategy (APAC) at ofo and Head of Driver Operations (APAC) at Uber. Navneet completed her undergrad from Delhi University's SRCC College and MBA from Symbiosis.
Yours creates personalised skincare products by taking into account critical factors like user's skin type, lifestyle, and environment which off-the-shelf products don't. Once a user fills the skin assessment on Yours' website, they create a personalised skincare regimen and products based on the inputs.
"The real problem is, when it comes to buying off-the-shelf skincare products we all go through a hit-and-trial process. Even while buying high-end products we always have a doubt whether they'll work or not, and that's precisely what we're eliminating. When we create a regimen for our users, we take into account age, skin type, and habits like sleeping, smoking, water consumption, etc. because in today's time, our lifestyle and environment impact our skin health way more than just our skin type. These personalisations teamed with our Swiss-made products give exponentially better results," says Naveneet Kaur.
With all their products made in Switzerland, Yours' product formulations have gone through stringent efficacy tests put in place by EU, the region leading the charge on clean beauty and environmental sustainability. As the company grows, Navneet plans on using Artificial Intelligence to make the personalisation even more robust in the future. Yours has Rajshree Pathy on board as its Advisor & Angel Investor, a woman entrepreneur from India who has been awarded several recognitions for her contribution to commerce & industry, with many successful businesses under her belt including Kama Ayurveda, a luxury skincare brand.