Startup investments aren't for the faint of heart — a large percentage of startups never really take off, which means that early investors often lose their shirts. But when startups do take off, startup investments can generate some very lucrative returns.  And when you've invested in the most valuable startup in the world, the returns can be something to behold.
Uber is going public next week, exactly a decade after it was founded. And with Uber set to be valued between $80 billion and $91 billion in its public offering, the individuals, companies, and VCs that have backed the company through its journey are set to make a killing. Here are some of the prominent ones.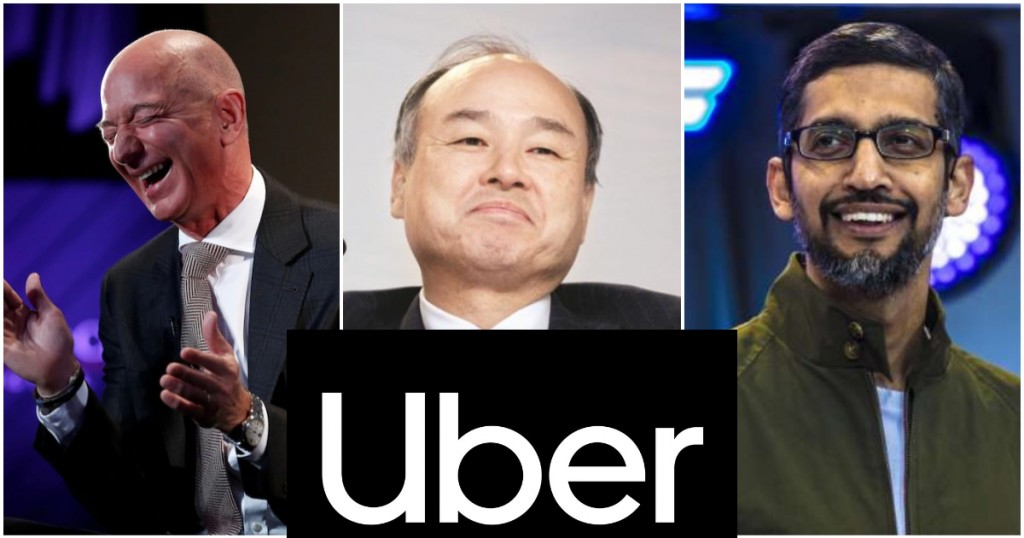 1. Founder Collective: The seed stage fund had invested $100,000 into Uber in 2010. The stake is worth $300 million 9 years later, which is a return of nearly 3,00,000 percent for the firm.
2. First Round Capital: The VC firm had been one of the earliest backers of Uber, investing $1.5 million into the company in 2010-11. After Uber's IPO, the stake is set to be worth $2.6 billion, which represents an astonishing 1,70,000% return over the last 9 years.
3. Chris Sacca's Lowercase Capital: Shark Tank judge Chris Sacca had a $2.45 million stake in Uber. After the IPO, the stake is going to be worth $2 billion, representing a 80,000 percent increase on the investment.
4. Jeff Bezos: Amazon boss Jeff Bezos had also been an early investor in Uber, having invested $37 million in its Series B round in 2011. That stake is now estimated to be worth close to $400 million, giving Bezos, who's already the world's richest man, a 1000% return on his investment.
5. Google: Google was also an early investor in Uber through Google ventures, investing a total of $318 million in 2013 and 2014. That relationship didn't pan out quite as well — Google's self driving unit Waymo had sued Uber for allegedly stealing its proprietary technology. But the investment stayed, and Google's stake will now be worth $3.1 billion, a 975 percent return in five years.
6. Softbank: Softbank had become Uber's largest shareholder last year, investing $6.6 billion into the company. With Uber going public, the stake is expected to be worth $10 billion, making Softbank a cool 50% gain in a year.