There was a time when your boss could look disapprovingly at you if you were caught using Facebook has work. Not any more.
Facebook's launched Workplace, which is a set of tools that'll help employees work better with their peers. It's much like Facebook, but for your colleagues. Like the real Facebook, Workplace allows users to chat, message and create groups for people in their organizations. It has a newsfeed where you can get updates from your coworkers, and supports video chat. And if you've prone to sharing cat videos and embarrassing inspirational quotes on your real Facebook, don't fear – your activity on Workplace will be separate from your original Facebook account.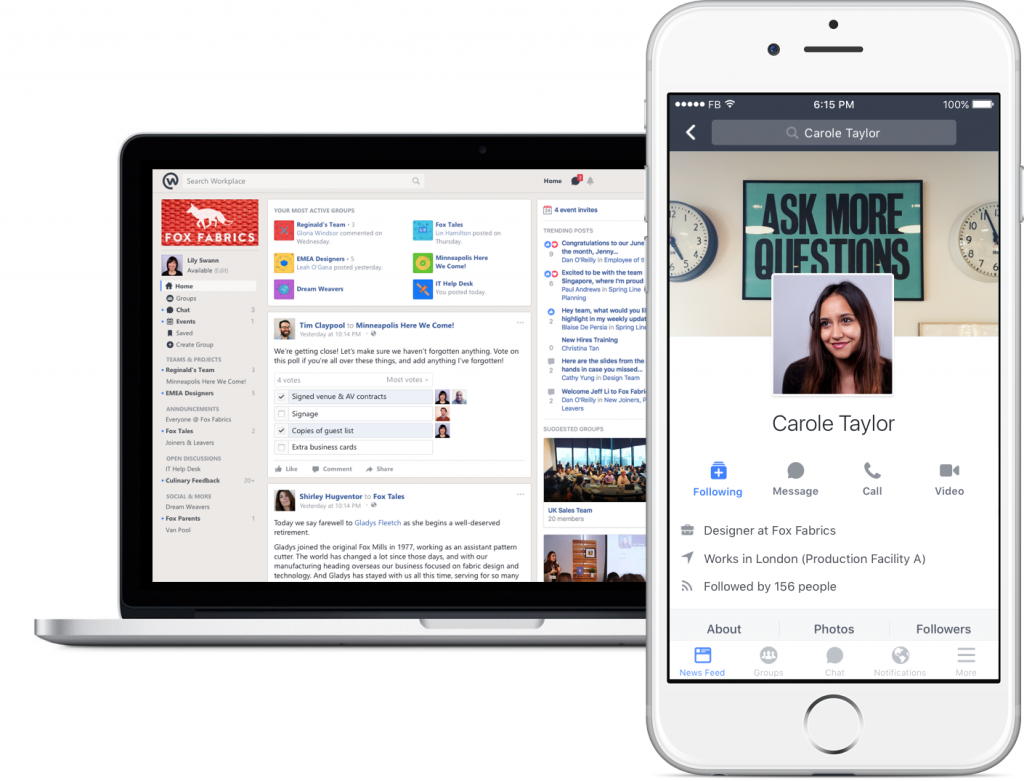 Workplace had started out as a project within Facebook, but Facebook realized that it was useful for them internally, and decided to open it to other companies. Over a 1000 organizations, including Godrej and Yes Bank in India, are already using Workplace as a part of an initial rollout. Facebook has now made Workplace available for any organization that chooses to use it.
Unlike Facebook, Workplace isn't free. It will costs $3 (Rs. 200) per month per user if your company has less than a thousand users; between a thousand and 10,000 users it'll cost $2, and for organizations that have more than 10,000 monthly users of the service, it'll cost just a dollar a month.
There are other players in the space, such as Slack which is centered around chat but offers a host of features, Microsoft's Yammer and Jive by Jive Software. But Facebook looms over the others in its ubiquity – with over a billion worldwide users, Faebook can have a simpler onboarding experience to Workplace than for any of the other apps. Workplace, by design, looks and feels much like Facebook, and it should be easy for users to switch to their corporate accounts.
The last few months have come with a flurry of product launches for Facebook, and have indicated that it wants to go far beyond being the world's foremost social network. It's recently launched its home services arm, which will allow users to find plumbers, electricians and the like on online (much like Housejoy or UrbanClap); it has launched its own marketplace which will help users buy and sell stuff online (much like Olx and Quikr); and just last week it launched Events, that'll help people search for events around them.
Now with Workplace, it wants people to have an office account for their personal Facebook too. Facebook's eyeing world domination, and it isn't losing any time in trying to get there.