Four months ago, a blogpost by a female Uber employee had brought Uber to its knees — it caused outrage on social media, over 20 employees lost their jobs, and CEO Travis Kalanick had to resign. Now a blogpost by a female Uber employee is going viral for exactly the opposite reason.
Margaret-Ann Seger, who's a Product Manager at Uber, has written a post praising CEO Travis Kalanick, and expressing dismay at how events turned out. "I'm angry, sad, flustered, confused, but mostly just heartbroken," she begins. "The only appropriate thing to say right now is thank you, Travis. Thank you for inspiring not only your own employees but an entire generation of entrepreneurs. Thank you for inspiring us to think bigger, faster, and higher-impact than anyone has ever dared to think before."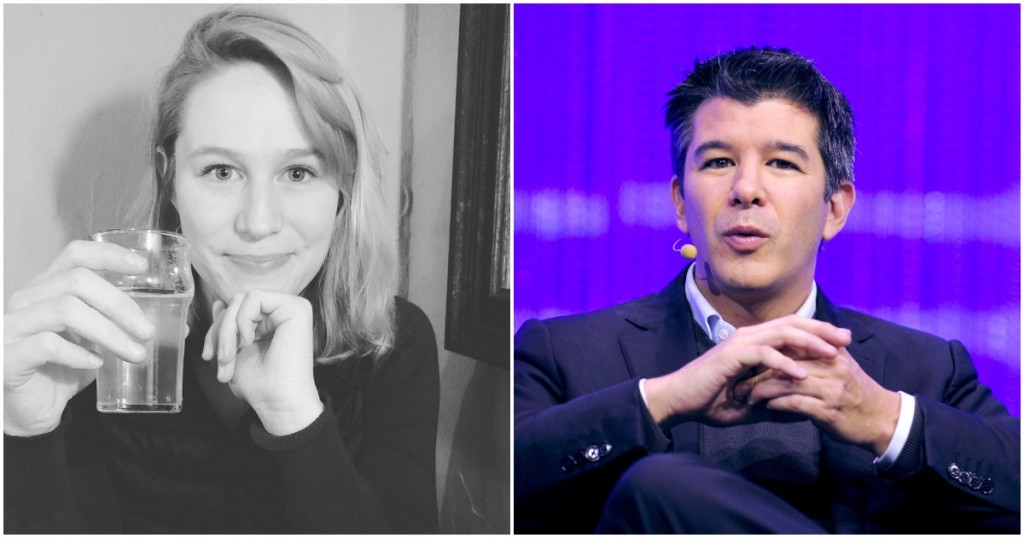 Seger goes on to talk about how Kalanick was willing to listen to his employees, even when he didn't agree with what they had to say. Contrary to what Susan Fowler's felt, Seger says that Uber's culture allowed her to thrive as a woman engineer. "Thank you for creating a culture where – as a woman – it was okay to, no, encouraged to speak up."
Seger even goes on to compare Uber's culture favorably to a tech giant which has a reputation for promoting diversity — Facebook. "Before Uber, I was at Facebook. I left Facebook because I was told that I was too aggressive. Pushing too hard, wanting to move too fast, challenging the status quo a bit too much. The amazing part is that coming to Uber was like a homecoming. I could be who I truly am, without being labeled an "aggressive" woman. I could push on assumptions, move quickly, do whatever work needed to be done whether it was "in my area" or not, question leadership in an open, earnest environment. It was like a breath of fresh air. I don't think people realize how unique this is."
The author of the previous post, Susan Fowler, had claimed Uber had a hostile attitude towards its female employees, and women were routinely discriminated against while at the firm.
Reactions to Seger's post have been positive. Several Uber employees have chimed in, saying how they agree with her. "Love this and agree," said Andrew Heine, who's an engineer at Uber ATC. "Agree so much!!," said Dijo Joseph, another Uber employee. Several prominent people have liked the post, including former Snapdeal CPO Anand Chandrasekaran, and surprisingly, given the diss to Facebook, Mark Zuckerberg. 
There might be two sides to every story after all.