The coronavirus pandemic has brought with it death, destruction, and the loss of jobs. But it's also brought it with something that'll help India's beleaguered citizens cope.
In what is almost certainly a first in India, Swiggy is now letting customers order and receive home delivery of alcohol. "The service went live in Ranchi today after obtaining necessary approvals from the Jharkhand government, with other major cities in the state launching within a week," Swiggy said. Swiggy is also in advanced stages of discussions with multiple state governments to provide support with online processing and home delivery of alcohol.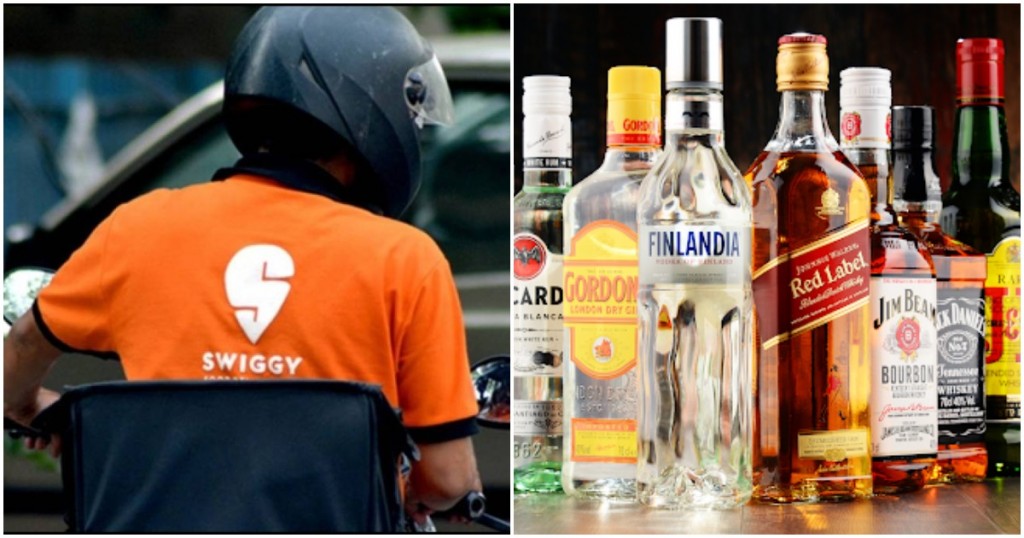 Delivery of alcohol won't be as straightforward as delivery of food though — because states restrict the sale of alcohol only to people above certain ages, Swiggy has made some changes to its app. The company has introduced measures such as mandatory age verification and user authentication to complete deliveries. Customers can complete their instant age verification by uploading a picture of their valid government ID, followed by a selfie which the platform will use for authentication using an AI-powered system. "All orders will carry a unique OTP which needs to be provided by the customer at the time of delivery. There is also a capping on the order quantity to ensure a customer does not order alcohol above the prescribed limit as per the state law. To avail this service, customers in Ranchi can access the 'Wine Shops' category by updating their Swiggy app," it Swiggy said.
If this home delivery of alcohol can be extended to other states, and can persist once the lockdowns are over, it could prove to be a gamechanger for food delivery apps. Alcohol orders will likely be high-value, which means that not only will delivery companies be able to recover their delivery costs, but perhaps also make some serious money in exchange for the convenience of delivering alcohol to homes. Adding a new alcohol delivery vertical will help food delivery companies better utilize their delivery fleets, and also help them significantly grow their revenues. Also, ordering alcohol through a food delivery app can unlock other efficiencies — customers adding alcohol through an app will also likely order food in the same order, which could lead to increased volumes for their food delivery business as well. 
But while Swiggy has set the ball rolling in Jharkhand, it's not as though there won't be competition in the space. Zomato is already looking to begin alcohol deliveries of its own, and if companies get go-ahead from state governments, it's not inconceivable that apps ranging from grocery delivery concierge apps like Dunzo will begin delivering liquor as well. Which might be for the best — delivery apps have been hit hard by the coronavirus lockdowns. Allowing them to start delivering alcohol will not only bring cheer to customers, but it might just be the pick-me-up that they need as they try to recover from the pandemic.