When Flipkart says "Ab har wish hogi poori," you might just be able to wish for flight and bus tickets too.
Flipkart is looking to enter the travel vertical and compete with companies like MakeMyTrip and Yatra, reports VCCircle. Flipkart will let users book flights, trains, buses and hotels, and tie up with specific industry partners to launch these services. The company is already supposedly scouting for category heads for these categories.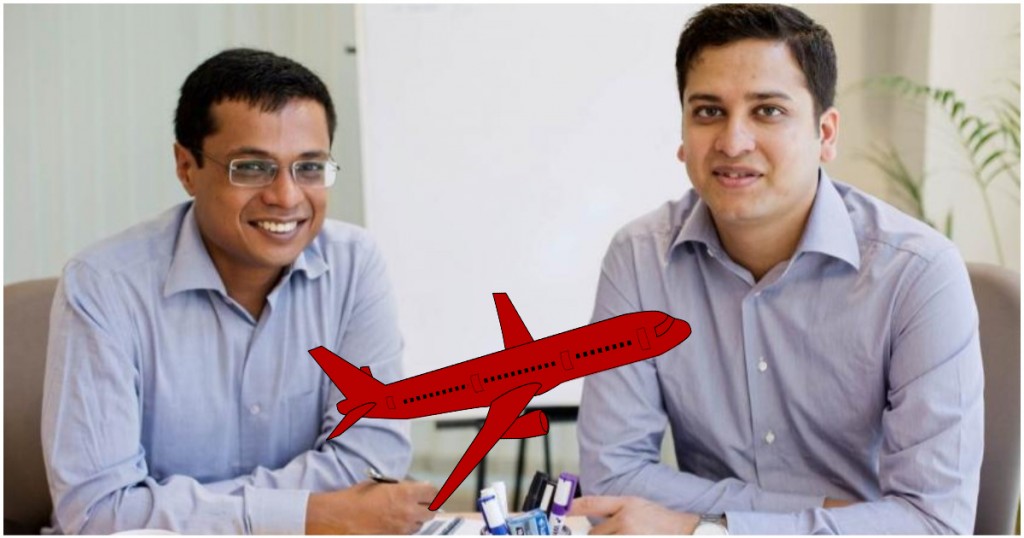 This launch, if it does go through, will be the biggest move for Flipkart since it launched as an online bookstore in 2007. Flipkart has closely followed Amazon's playbook as it has graduated from being an online bookseller to a full-fledged e-commerce portal. Along the way, like Amazon, it tried out launching its own music business, called Flyte, and even tried entering the grocery business. 
But entering the online travel vertical will be uncharted territory for the company, and one that even Amazon hasn't attempted. Flipkart would hope that it can leverage its existing user-base and drive them towards making travel purchases — these purchases are usually high-value, and will help the company grow its GMV.  Some categories, like hotels, and also have margins that are higher than many of its e-commerce products.
But the online travel space is already pretty competitive in India. Apart from vertical-specific players, like MakeMyTrip and Yatra, there's also some other aggregators, such as Paytm. And like with other startups, nobody in the space seems to be making any money. Even after its merger with rival Ibigo, MakeMyTrip lost Rs. 450 crore in the first quarter of FY18. Hotel rooms specialist Oyo lost Rs. 364 crore in FY17. 
As such, it's hard to see how Flipkart can come into the industry and start improving its bottom line. Flipkart does have a sizable userbase that it can channel towards travel bookings, but that isn't going to be easy either. It's easier to move users from a high use-frequency app to a low use-frequency app — users who open WhatsApp several times a day, for instance, can be easily made to start using it for payments. The reverse isn't necessarily true — Paytm's app isn't used as often as WhatsApp, and it couldn't replace WhatsApp with its own messaging service, Paytm Inbox.
And e-commerce might not be a sufficiently high-frequency use case to funnel customers into make other purchases. Other e-commerce companies have tried it too, but with little success — in 2016, Snapdeal had partnered with Zomato, Redbus and Cleartrip to provide their services through its platform, but its site doesn't have options to book flight or bus tickets any more. Flipkart is currently better to start entering new verticals than Snapdeal was in 2016  — it has lots of cash in the bank, and if Walmart does decide to back it, could be even better capitalized than before. But while Flipkart can enter the travel vertical all right, making money off it might just be a bridge too far.