Flipkart might've just found a way to nullify one of Amazon's biggest advantages.
Flipkart is now offering a discounted Hotstar subscription to its users through a new scheme that it calls Festive Pass. Arch-rival Amazon had launched its Amazon Video service last year, through which it offered its Prime subscribers a vast selection of movies, TV shows and original programming for Rs. 499 a year. Through the Festive Pass, Flipkart customers will be able to get a three-month Hotstar subscription for Rs. 99.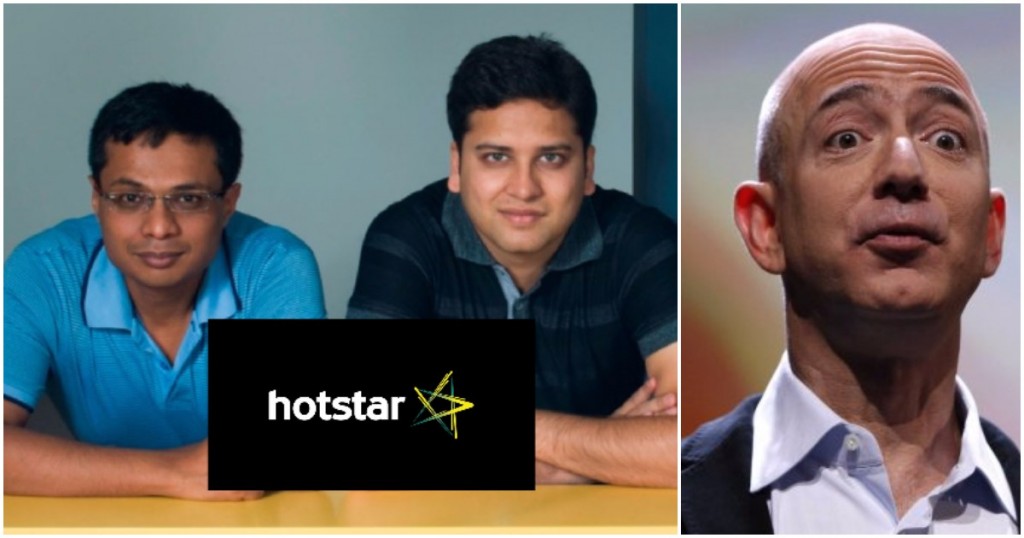 And that's not all — Flipkart has managed to bundle freebies from MakeMyTrip, Gaana, and Uber into its Rs. 99 offer. Apart from the three month subscription to Hotstar, Flipkart customers will be eligible for an MakeMyTrip scheme called DoubleBlack which will allow them free cancellation of 10 hotel and flight bookings. They will also get a subscription to Gaana Plus, which'll offer ads-free access to over 30 million songs. And Uber says it'll provide Flipkart customers with "surprise gifts."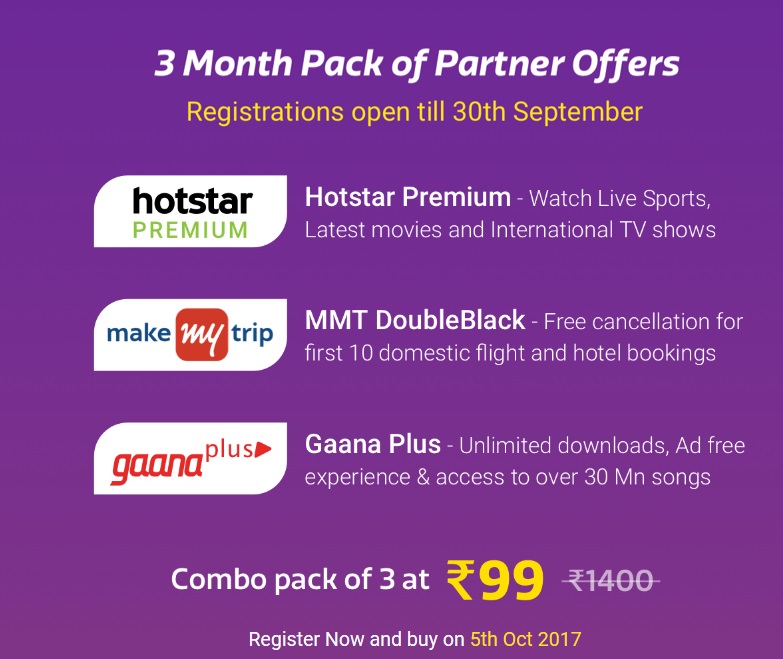 It's an impressive array of offers, and they're all part of the Flipkart Festive Pass, an invitation-only scheme that Flipkart seems to be currently rolling out to select customers. The Festive Pass will also allow Flipkart customers a 10% discount on all purchases which follow purchases of over Rs. 1000, and free delivery on Flipkart Assured items.
Flipkart's largesse isn't unexpected. E-commerce companies are smack in the middle of the festive season, with Flipkart's Big Billion Day and Amazon's Great Indian Sale slated to simultaneously kick off in just three days. Both companies are expected to fiercely compete in terms of discounts, but Flipkart's Festive Pass would also look to provide Amazon Prime-like benefits to its customers. Amazon Prime costs Rs. 499 a year, and offers access to Prime video and free deliveries on Amazon-fulfilled products. Flipkart's Festive Pass mimics these advantages — a discounted Hotstar subscription is easily comparable to a discounted Amazon Videos subscription, and like Amazon, Flipkart's also providing free deliveries.
And the Festive Pass might've come in the nick of time. Amazon's been steadily gaining on Flipkart over the last few sales, and by most accounts, has nudged ahead in the e-commerce stakes. Part of this growth has been fueled by Amazon Prime — while Flipkart could've claimed to match Amazon's product catalog, it really had no alternative to the millions of hours of programming that Amazon provided, which came as a handy bonus for loyal Amazon users.
But by tying up with Hotstar, Flipkart's effectively offering its customers a similar product at a similar price. And Flipkart would hope that Hotstar would serve as the hook for its other offers — having spent Rs. 99 on getting the Hotstar subscription, people would be more likely to check out the discounts on Flipkart that come along with it.
This deal couldn't have been cheap for Flipkart — the company says that the total value of the services it's providing for Rs. 99 is Rs. 1,400, and it's likely Flipkart picked up a large portion of the difference. But at this point, it can afford to. Flipkart's just raised the largest round ever for an Indian tech startup, and is currently sitting on $3.5 billion of cash. And instead of signing individual deals and creating original programming, it's simply tied up with Hotstar. Granted it's only a three month subscription, but Flipkart's gone ahead and managed to create a Amazon Video alternative out of nothing.