There is now data available on how the coronavirus is now impacting India's food business.
Food delivery volumes are now back up to 75-80 percent of pre-Covid levels, while restaurants are operating at 8-10 percent of pre-Covid levels, Zomato has said in a report. "Over the last few days, we reached out to thousands of restaurants and customers across various cities in India to understand the current state and future outlook of the industry," Zomato said. The report shows that there might be hope at the end of the tunnel for food delivery players, but the situation for dine-in restaurants seems grim.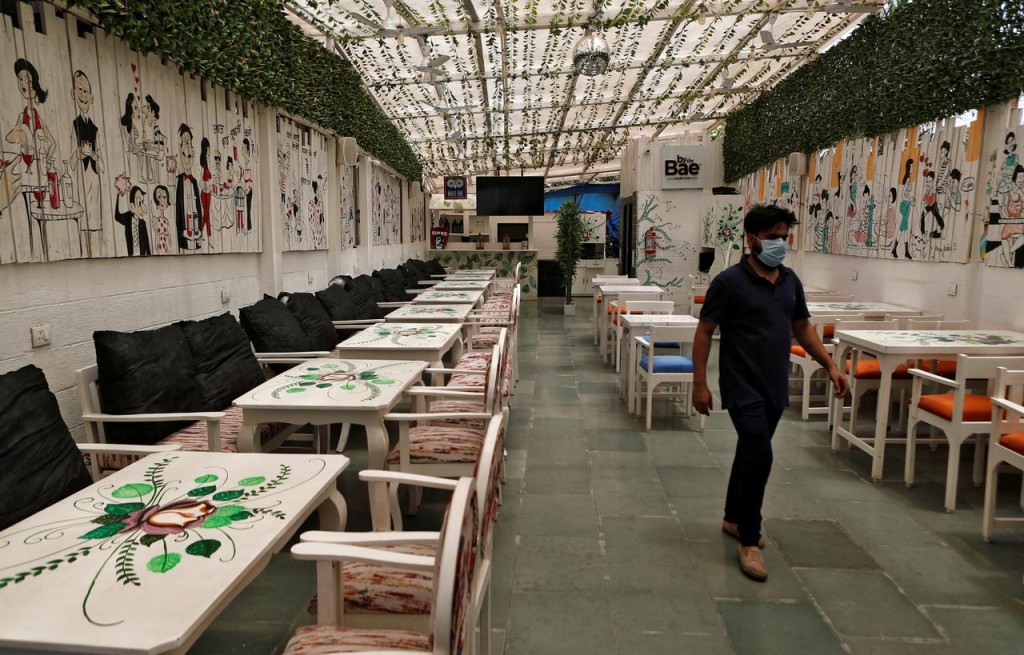 While online delivery is at 75-80 percent of pre-Covid levels, not all areas are performing equally well.  Residential areas are doing 50% better than commercial areas, says Zomato, with restaurants in and around commercial districts are expected to take the longest to recover. The number of restaurants offering food delivery are at 70% of pre-COVID levels, which means that many online delivery places are still shut. Zomato adds that 5% of these restaurants which are now delivering online did not do so before Covid, which means that these are dine-in restaurants which have begun online deliveries following the coronavirus.
The dining out industry is doing a lot worse — it is operating at only 8-10 percent of pre-Covid levels. More worryingly, its changes might be permanent — Zomato says that 10% restaurants have already shut down permanently, and it anticipates that an additional 30% restaurants would not reopen at all. Across India, only 17% of restaurants are currently open. Kolkata has the highest number of restaurants open for business at 29%, while the numbers are 21% in Hyderabad and 19% in Bangalore. Only 9% of restaurants are open in Chennai.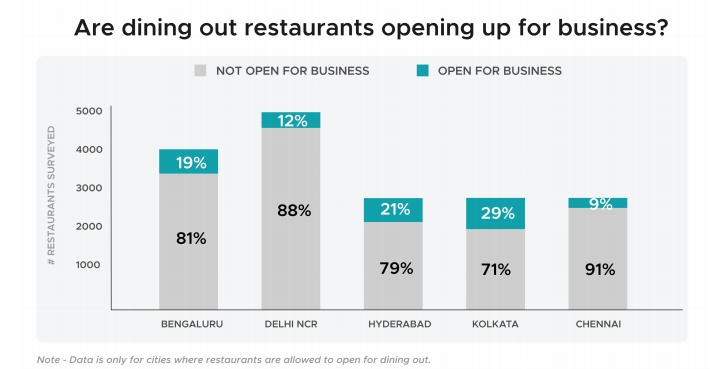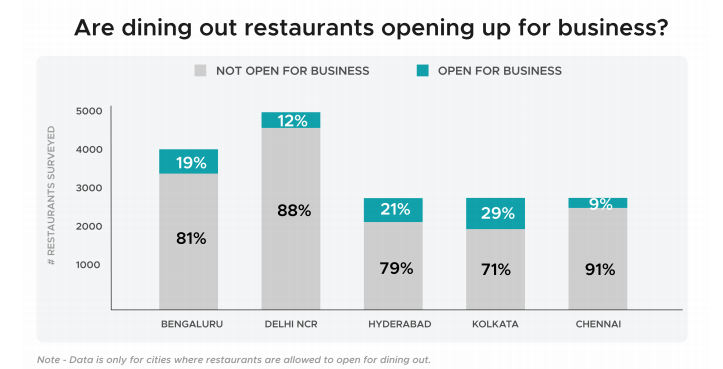 This is a sorry state of affairs. Restaurants currently have no clarity on when their customers might return, and are being forced to keep paying salaries and rents. It's not surprising that so many restaurants have already shut down, and more are expected to follow. The coronavirus has been brutal on all manner of industries, but it might just have been most cruel for the restaurant industry — going by how hard it has been hit, it might take years for it to recover.