Future Group's Kishore Biyani isn't only skeptical of e-commerce — he believes he's now hit upon a new model that'll render it obsolete.
Biyani said that the Future Group is envisioning a strategy which could radically change how goods move from manufacturers to customers. "We are imagining a new retail business around how to deliver products to your consumers," Biyani said at a conference. "There was an interface — we called it Retail 1 — which was a brick and mortar store. Then Retail 2 came in, which was e-commerce. We are going to (move to) a new retail. We call it Retail 3.0."
Rather evocatively, Biyani calls his Retail 3.0 model Tathasthu. It roughly translates into "Ask and you shall receive." "You ask for anything, we'll deliver it to you," says Biyani. At the heart of this model appears to be a wide proliferation of physical stores. "We'll open a store where you live — within 2 kilometers of you," he says. "You become a member, and you'll get the lowest prices in the market."
And while the model appears to rely on lots of physical stores, Retail 3.0 is also technology-heavy. Future Retail will supposedly guarantee the lowest prices using algorithms, and its users will be able to order products through any medium they choose, including phone or the internet. Biyani's ordering system seems to be technology-agnostic — he says he's even willing to accept orders from smart fridges should the technology become mainstream.
The Great Offline Push
Biyani's model seems to take what e-commerce companies are currently doing to its logical extreme. E-commerce firms are making a beeline to move offline — Amazon's just purchased a 5% stake in physical retailer Shoppers Stop, and Flipkart has acquired a chain of phone repair stores. Other startups, such as Urban Ladder, Pepperfry, and Lenskart, also now have large physical presences.
And as far as physical presences go, the Future Group already has a head start. Through brands like Big Bazaar, fbb, EasyDay, Foodhall, and many others, it operates thousands of stores across the country. Biyani's details around Retail 3.0 were sparse, but it could involve a vast network of stores that stock everything from clothes to coffee that can quickly make deliveries to nearby customers.
It would be right to be skeptical about Biyani's claims. Amazon, the most successful e-commerce company in the world, doesn't own lots of physical retail locations, but prefers storing its inventory in a limited number of massive warehouses. Future Group's previous forays into e-commerce, too, haven't exactly been successful — Chaupaati Bazaar and FabFurnish, companies it had acquired to gain a toehold into the space, haven't worked out. And Biyani's new model, for now, appears to exist only on paper.
But there might be more to Biyani's model than meets the eye. India has an unusually high population density — as many as four Indian cities are in the top 15 most densely populated cities in the world. This could mean that with a fairly small number of retail outlets, the Future Group can have a presence within 2 kilometers of a majority of urban Indians. Its outlets already dot major cities in India, and with a bigger retail presence, it could end up creating a large network of interconnected outlets that cooperate and coordinate with each other.
And here's the clincher — even after over two decades in e-commerce, Amazon seems to be waking up to the possibilities of offline retail. It acquired Whole Foods for $12 billion this year, gaining access to its wide network of stores across the US.
Biyani hasn't always had the most conventional views about e-commerce. He's been predicting its demise for a while now, saying it's stupid to be in the space, and saying that no grocery delivery companies would survive. His predictions might seem dire, but some have come true — PepperTap shut down last year, and e-commerce companies are struggling. Snapdeal shed over 80% of its value this  year, and Flipkart's valuation fell by $4 billion. But Future Group's doing alright — its quarterly profits have doubled, and its stock is up nearly 400% since the beginning of the year.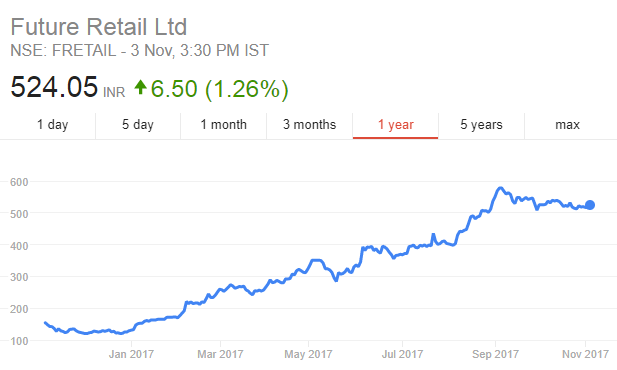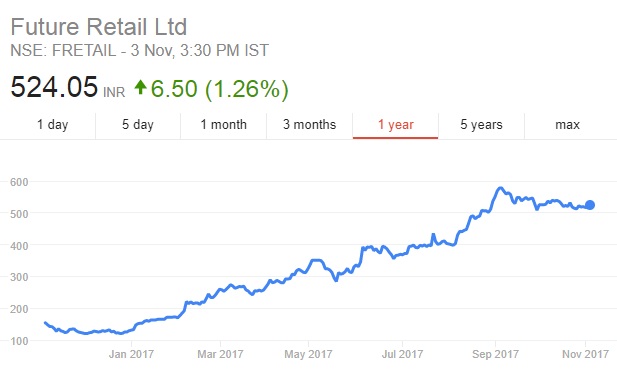 Biyani's new model for e-commerce might feel like a lot to take in, but it would be foolhardy to write him off.