For someone who seems to be constantly deriding e-commerce companies, Kishore Biyani does seem to buy a lot of them.
The Future Group's Future Lifestyle Fashions has bought a 29.9% stake in online fashion store Koovs. The deal is reportedly valued at Rs. 140 crore, and will make Future Lifestyle Fashions the biggest shareholder in Koovs. This deal is likely yet another stab by Biyani to crack India's e-commerce market — previously, Future Retail has purchased e-commerce companies like FabFurnish, and more recently logistics company Vulcan Express. In the past, Biyani has been famously dismissive of e-commerce companies, once saying that it was "stupid" to be in the e-commerce space in India.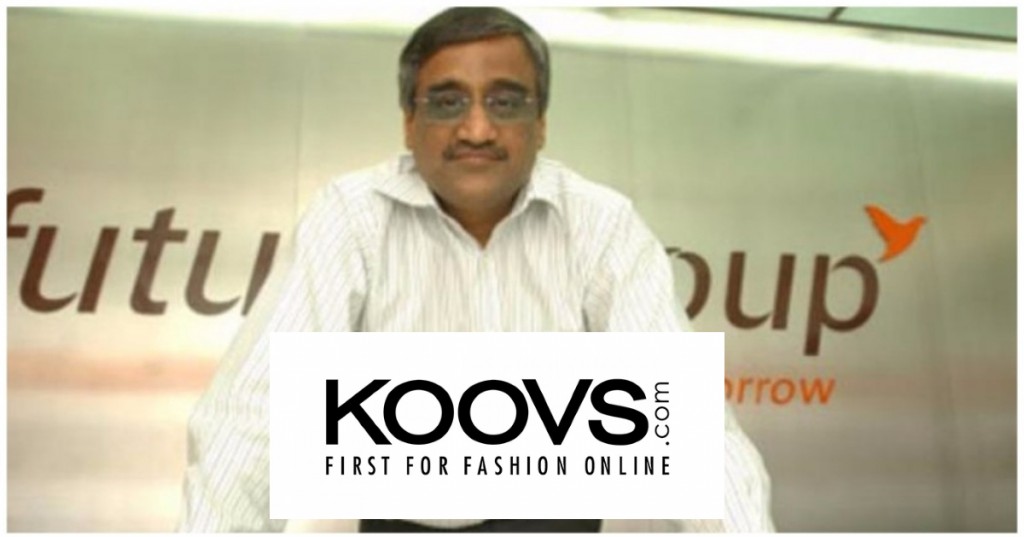 Koovs is very much an e-commerce company, but it has an interesting story of its own. It was founded all the way back in 2010 as an e-commerce venture. It changed owners in 2011, and began selling mobile phones and electrical goods. It pivoted to become a fashion store in 2012. In 2013, British media entrepreneur and politician Waheed Alli joined as Chairman, and the company set up a design office in London. Since then, the company has been catering to the Indian market, while collaborating with several international designers. Koovs is also listed on AIM, a sub-market of the London Stock Exchange.
Biyani, for his part, seems to think that Koovs will fit in nicely with his Future Fashions business. "(We) are excited to partner with Koovs to continue building on Future Lifestyle Fashion Limited's ambition. This investment would complement the existing value chain for FLFL as an integrated branded fashion player. FLFL's strong retail presence backed by owned brands coupled with Koovs online strategy will help reach more customers and create value for all stakeholders," he said in a statement. "Online fashion has taken off in India and we think we can make Koovs big and viable," he said in an interview.
Online fashion does seem to have taken off in India, based purely off the number of players that are currently aggressively courting the space. Flipkart acquired Jabong and Myntra, but is still heavily publicizing its own fashion arm, Flipkart Fashion, clearly hinting that it feels that there's space for three different sub companies in the space. Amazon too has been heavily promoting its own fashion arm, and many smaller companies, such as Voonik and Limeroad, cater to specific niches. 
There's a reason that fashion appeals to e-commerce ventures — the margins on fashion products are typically higher for e-commerce companies than on other products, and these can be further increased by the creation of private labels. E-commerce companies across the board have started their own fashion brands to capture an even greater part of the value chain, and given by the number of private labels popping up, companies feel that that there's still room to grow.
But Kishore Biyani's previous forays into e-commerce haven't been particularly successful. Nearly a decade ago, it had founded FutureBazaar.com as an e-commerce play, but had shut it down over the following years; its FabFurnish acquisition too doesn't appear to have done particularly well, and the company has been shuttered since.
Biyani would hope that things go differently with Koovs, and it integrates well with the Future Group's existing portfolio — the Future Group currently has 2,000 retail stores spanning over 22 million square feet, and sells 30 crore units of garments annually. Biyani knows fashion, and has his ear close to the ground in detecting trends in the space. And if an e-commerce skeptic like him ends up buying a e-commerce fashion store, maybe it's a sign that the time for e-commerce might have finally arrived in India.