[This article is a part of our First Person series, where entrepreneurs write about their lives, jobs and careers.]
I was studying at USC's Marshall School of Business when I began to research about the Indian market. Despite being one of the fastest growing economies in the world, the market in India was largely unexplored barring a few sectors. While I was enjoying a fairly successful career as a Wall Street investment banker, I decided to take a leave of absence from my job with an intention to get a first-hand experience of India.
Even though it's been almost a decade, I remember the first time I came to India like it was yesterday. The country, which would later become my second home, took me by surprise. Despite doing tons of research prior to my arrival, India was different than any other places I had visited earlier. I was fascinated and overwhelmed at the same time. Initially, I wanted to start a business in the renewable energy space but got done with the idea as soon as the factors like cost and time came into play.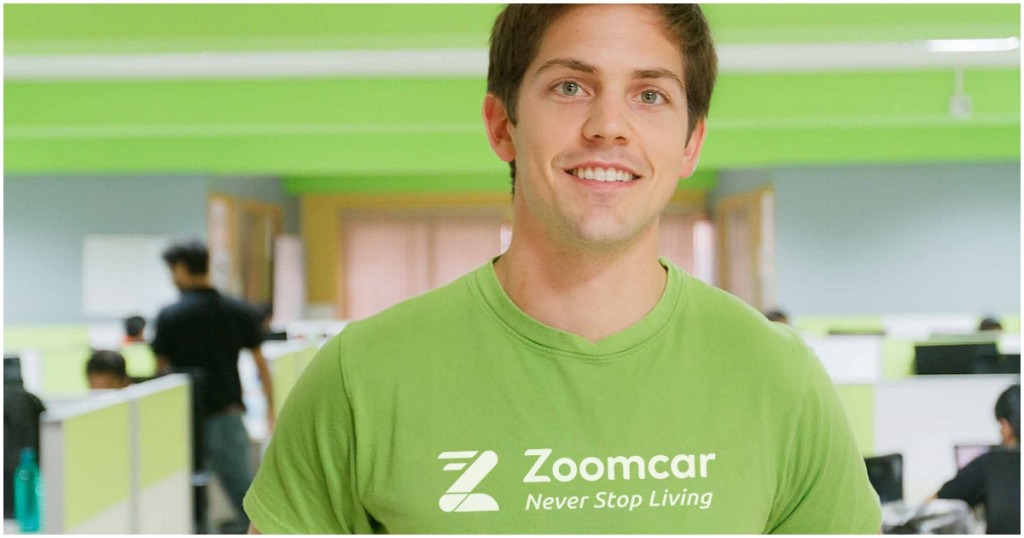 One thing that caught my attention was how densely populated Indian cities were. The infrastructure didn't allow for large scale ownership of vehicles. In 2011, the country was at a very low car ownership base with 8-10% ownership levels across large metropolitans. Since it was nearly impossible to scale car ownership in India, I had to think of a less costly business model with minimal government dependency. I soon realized that India has a huge potential for car rental business and the idea of starting Zoomcar came to my mind. During my stay, I met some renowned players in the car manufacturing industry to understand the sustainability of a smart shared mobility player in India.
While on paper things seemed to be in our favour, I knew reality was going to be very different. And, I was not wrong. In fact, the launch itself didn't go according to our plans. We failed to get a license under Zoomcar's name as per Contract Carriage Permit. The major concern for me was that we had already received a seed funding and tied up with a few car makers in India. Hence, backing out was not an option for us. It took us six long months before we could find an operating partner who would give us his self-drive license. Just when I was about to lose hope, we managed to partner with a local operator in early 2013, thereby marking the beginning of Zoomcar's journey.
Soon after we launched our operations, we came across several challenges that we hadn't anticipated earlier. With not enough funding to support a full-fledged tech team, Zoomcar's platform was run manually until 2015. A major turning point for our business came when Zoomcar secured a funding of $11M from Sequoia Capital, Empire Angels and NGP. We invested a major chunk of the capital towards technological development. We were also able to expand our footprint into more cities. Later that year, we also got Ford on board as one of our investors.
People often ask me if being a foreigner made any difference to my journey. I believe that it worked both to my advantage and disadvantage. Starting up a business is quite a daunting task, let alone in another country. I could feel there was a lack of trust as many failed to understand my intentions. That said, there was another side to that coin; a handful of investors were clearly impressed with my risk-taking ability. Over time, things got better as they always do. There were times, of course, when I felt like packing my bag and leaving everything behind. But, I am so glad that I stood my ground and continued to pursue my dream.  
Zoomcar has witnessed an exponential growth in recent years, with a fleet of 9000 vehicles and counting and operations across 42 cities across India at present. Given the customer-centric nature of our business, we have made many changes to our platform to better cater to them. We currently have a customer base of more than 40 Million, which seems like a dream considering the sluggish start to our journey. We currently have set a pathbreaking milestone by selling 3200 car subscriptions through the ZAP Subscribe offering in March 2019. This makes Zoomcar 100% bigger than India's largest car dealership when it comes to monthly car sales by volume.
It's been 6 years since the launch of Zoomcar, and I'm still trying to wrap my head around this whole experience. While it has been a roller coaster ride, we always managed to overcome the challenges. Being an entrepreneur is not easy; the road to success is often full of unexpected bumps. You will face a lot of hiccups along the way but the key is to have a positive outlook. Once you have started the journey, be ready to always be on your toes because there is no looking back.  
[Greg Moran is the co-founder and CEO of Zoomcar.]