Entrepreneurship isn't always easy, but the rewards can make it well worth the effort.
Each GitHub's three cofounders now has more Microsoft stock than Microsoft CEO Satya Nadella. Microsoft had yesterday announced that it was acquiring GitHub for $7.5 billion (Rs. 50,000 crore). Around half this amount will pass through to GitHub's cofounders, who have all become billionaires after the deal.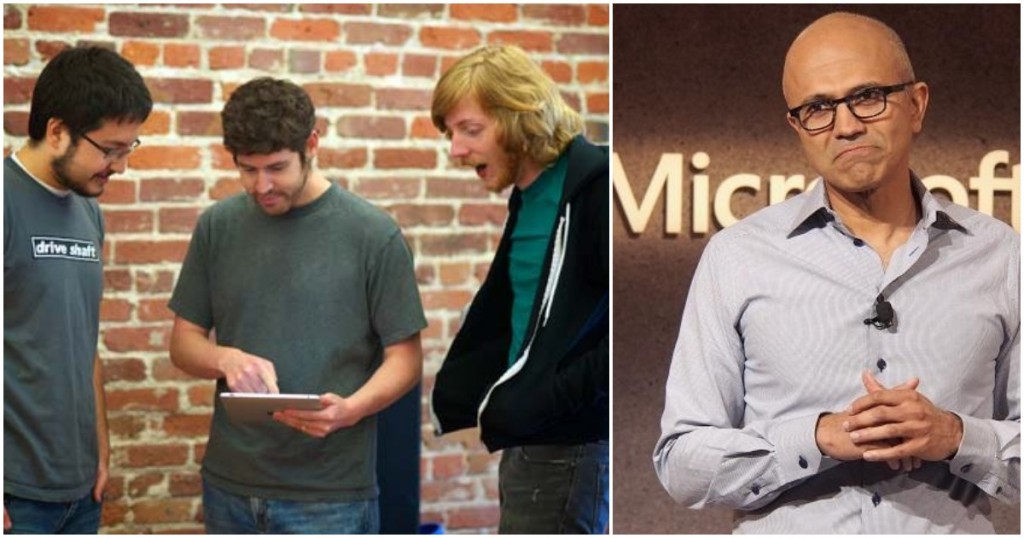 GitHub's three cofounders — Tom Preston-Werner, Chris Wanstrath and PJ Hyett — will each receive approximately 12.3 million Microsoft shares, reports Bloomberg. Microsoft CEO Satya Nadella, who's been with the company for 26 years, and has been its CEO for the last 4, only has about 1/10th the stock as each of the GitHub founders will now receive. The GitHub founders will also have around 14 times the stock holdings of Microsoft President Brad Smith. Among the company's insiders, their stock holdings would be only next to Microsoft founder Bill Gates, who holds 1.34% of the company.
That's a pretty impressive outcome for GitHub, which had started off as a weekend project in 2008. Chris Wanstrath and Tom Preston-Werner, who were coders in Silicon Valley, had been hanging out at a sports bar after a local Ruby meetup, when Preston-Werner had an idea about a git hosting site which would allow users to collaborate on code. "It started more out of necessity than anything else: we both loved git but there was no acceptable way to share code with others," said Wanstrath in a later interview. They began meeting on Saturdays to build the site piece-by-piece. When the basics were in place, they started using the site themselves at their day job. Soon they launched a free public beta for their friends, and it managed to quickly garner lots of users. Wanstrath, who was then working on a startup he'd cofounded with PJ Hyett, then quit his startup and got Hyett to join GitHub as a cofounder.
As GitHub grew, it started attracting the attention of some big-name investors. In 2010, GitHub raised a Series A round led by Andreesen Horowitz, and Sequoia Capital came on for its Series B. But even as GitHub began being used by millions of developers worldwide, it started experiencing some growing pains — in 2014, Preston-Werner resigned from GitHub when an internal investigation concluded that he and his wife had harassed an employee. In 2017, Wanstrath, who'd become CEO, was replaced and made executive chairman. GitHub was also not making money, with losses of $66 million in 2016.
But Microsoft's $7.5 billion acquisition will sooth over any troubles that GitHub might've had. Even with its employee retention and management issues, GitHub had 28 million users, and nearly 500 million repositories of code. That means that its cofounders have been generously rewarded for their efforts — through what began as a weekend project, they're now billionaires, and hold more stock in the world's fourth most valuable company than the CEO himself.