India's startup revolution has produced a wide variety of companies — it has produced e-commerce giants, cab hailing startups, and even classified service providers. But they've usually been software companies, and have  relied on software and the internet to sell their products. But now an Indian hardware startup is now making its presence felt, and it's ended up being backed with some serious venture capital money.
GreyOrange has just raised $140 million (Rs. 1000 crore) in its Series C funding round. The round was led by Mithril Capital, which is co-founded by Peter Thiel, and existing investors including Blume Ventures also participated. This is the biggest fund-raise by the company till date — thus far, it had raised a total of $30 million, but its latest $140 million fundraise comfortably makes it the best-capitalized hardware startup from India. The company claims that this is also the largest single funding round for a industrial robotics company anywhere in the world.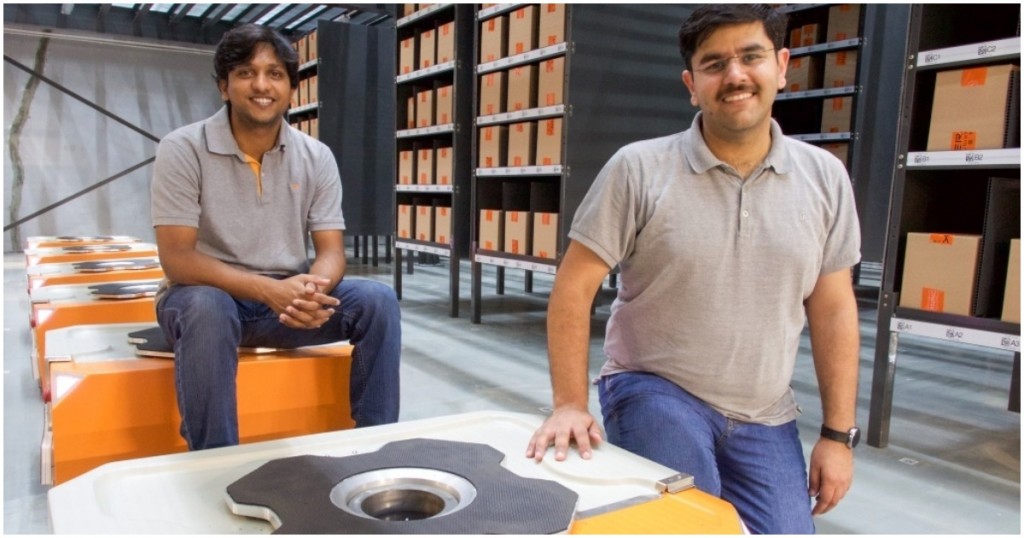 GreyOrange operates in a pretty specialized space — it creates robotic systems which help in the management of packages in large warehouses. Its flagship products are the Butler, a robot that's a storage and goods-to-man order picking system, and the Sorter, a robot that sorts shipments of all sizes. In India, GreyOrange has Amazon India and Flipkart among its clients, and also provides warehouse products for companies like Jabong, Delhivery, GoJavas, Aramex and DTDC. In recent months, it has decided to go international — it's announced plans to establish a headquarters in Atlanta, Georgia and hire 50 employees. It will also deploy 740 robots before constructing a manufacturing plant in the US.
It's rapid progress for the company, which was founded by BITS Pilani alumni Samay Kohli and Akash Gupta in 2011. Kohli and Gupta had been active participants in robotics competitions while in college, and had then gone on to found their own company after graduating. It had then been backed by Blume Ventures, and in 2015 had raised $30 million from Tiger Global.
India isn't the easiest place in the world to do a hardware startup — manufacturing capabilities aren't as sophisticated as in China and the US, and finding parts and suppliers is difficult. But in recent times, a clutch of hardware startups are slowly starting to emerge out of the country. One was fellow BITS Pilani-founded company Hyperloop India, which had developed a Hyperloop pod and had reached the finals of Elon Musk's Hyperloop challenge. Another major player is Ather, which had been developing its own electric scooter over the last few years, and has now made it available for sale. Yet another hardware startup out of India was Team Indus, which was a finalist in the Google Lunar X prize which required competing teams to send a rover to the moon.
These signs could point to a maturing of India's startup ecosystem. Software startups are relatively easier to start — all they need is engineering talent and an internet connection, and the ready availability of these two factors has enabled Indian companies to compete with the best in the world. But with an Indian company now raising the largest ever round for an industrial robotics company, Indian startups are showing that they can be competitive in the hardware space as well.