India's hyper-competitive grocery delivery space is now seeing some big names back out of big categories.
Grofers, which has raised over Rs. 1500 crore from investors such as Softbank and Sequoia Capital, is no longer selling fruits and vegetables through its platform in Bangalore and NCR. "Since Grofers has been focusing on next day delivery, our volume for fresh produce was very little. Hence, it doesn't make sense to prioritize. Vegetable and fruits suit express delivery format, not ours," said Grofers CEO Albinder Dhindsa.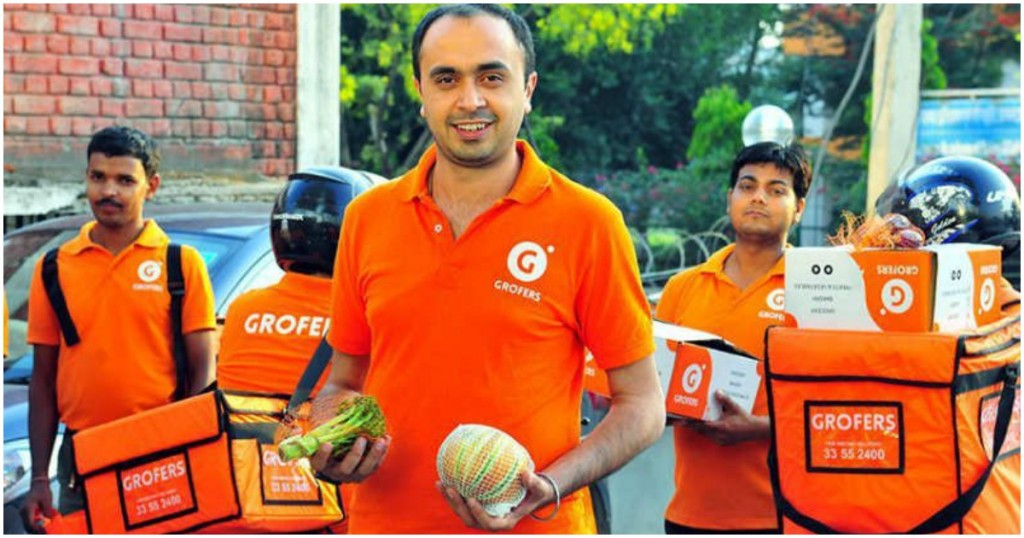 This would appear to be a major change in Grofers' approach, given how the title of its homepage still reads "Grofers — Online Grocery Shopping — Buy Fruits, Vegetables and Groceries". By choosing to no longer deliver fruits and vegetables, Grofers seems to be hinting that it simply wasn't able to capture a sufficiently large marketshare in the category. Fruits and vegetables, unlike other grocery products, are perishable, and unless delivery companies have large enough volumes, can quickly turn start bleeding money. Grofers, with an eye on its bottom line, has chosen to bow out of the category instead of continuing with lower volumes.
This will come as good news for other companies in the space, including its biggest competitor Big Basket, which is still going ahead with delivering fruits and vegetables. Grocery orders can often revolve around fruits and vegetables, and Big Basket would now have the additional benefit of delivering both. It's unlikely that customers will use one app for ordering fruits and vegetables, and another for ordering groceries — as such, it would appear that Big Basket has pulled ahead of Grofers, at least as far as its product offerings are concerned.
And it's not as though Grofers can rest easy with its grocery marketshare either. Grofers now has monthly sales of Rs. 150 crore, but the grocery space is being eyed by several big players. Flipkart has yet another grocery delivery program in the works, and Amazon is already in the sector through Amazon Pantry. These companies have the big bucks to build their own grocery offerings, can could end up stepping on Grofers' toes as a result.
Grofers might just be stuck between a rock and a hard place. If it continues delivering fruits and vegetables, it will make losses. By choosing not to deliver fruits and vegetables, it loses its differentiation, and risks competing head on with Amazon and Flipkart. For its part, it seems to be venturing into new categories — Grofers' homepage now has offers on items that certainly aren't groceries, including everything from bean bags and bed sheets. It remains to be seen how Grofers latest pivot will fare, but by doing away with its fruits and vegetables arm, it's hinted that it no longer sees itself as a dedicated groceries provider.