Much has been written about the dramatic jump in India's Ease of Doing Business rankings from 100 to 77 this year, but Indian executives and entrepreneurs claim that they also see a marked difference on the ground.
"(The jump in rankings by 23 places) is incredible news," said Paytm CEO Vijay Shekhar Sharma following an event with PM Modi. "This is exactly how governments should function, helping improve the ease of doing business," he added. "I have been an entrepreneur since 2001, and I can say this very confidently: the business environment, the understanding of what the country needs, and how small and large companies can contribute has been tremendously different in the last four years."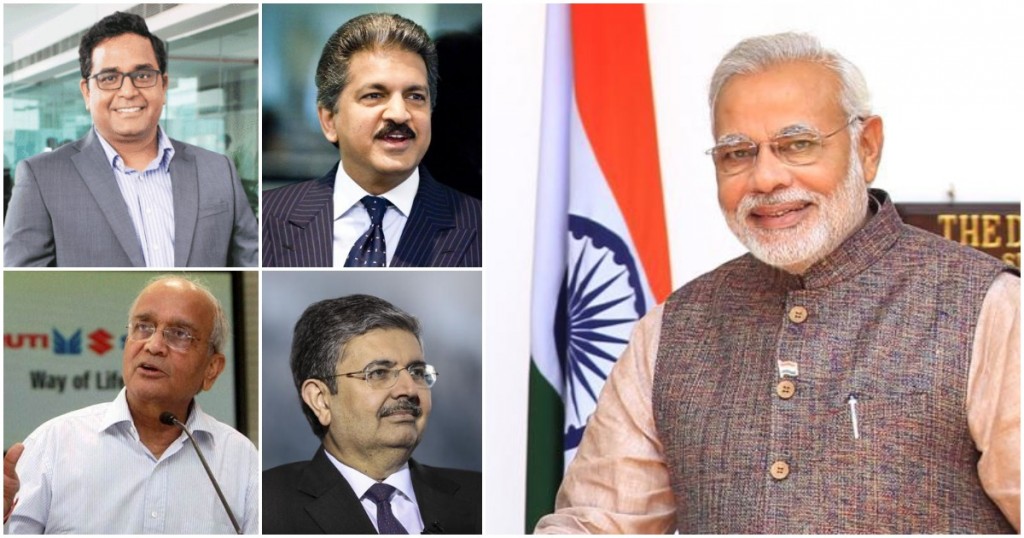 Anand Mahindra echoed his sentiments. "Nobody's seen a country make such a leap in the rankings in the last century," he said. "Like in business, in governments leadership makes a difference," he said. "There have been so many reforms that in the coming years, industries will find it much easier to work in India," said Maruti Suzuki Chairman R. C Bhargava. 
Uday Kotak felt that what the government had changed most was the transparency. "The biggest area where I'm seeing change is we're bringing in transparency, we're bringing in process. At the same time we're bringing in speed in clearances, and if there are bottlenecks, finding solutions to them."
Even foreign executives have been impressed by the government's moves. "Ease of doing business is visible. Many many things have started, and many things will continue in the future," said Andrey Terebenin from the Sistema Asia fund. "Doing business in India has become easier, that's what all the rankings also show," said Bernhard Steinrcke from the Indo-German Chamber of Commerce.
These are pretty strong endorsements of the government's policies, but PM Modi has set his government an even more ambitious target — he's said that he wants to break into the top 50 in the rankings. Given how India was ranked 142 out of 190 countries when he took office, an entry into the top 50 would signal a marked change in sector that's key for India's long-term growth and prosperity. These changes might take years, perhaps decades, to finally show effect, but India appears to be moving from a nation that once conducted business in spite of the government, to one that's conducting because of it.