Being inspired by a mega successful global startup and adapting it to a local flavour is nothing new. Ask Flipkart who modeled their business on an Amazon. Or an Ola who well, was the Uber of India. Or the countless home services startups that cribbed Homejoy, the now defunct and storied Silicon Valley home services startup.
But here's a startup, that wants to be the AirBnB of India, and it's called, wait for it, HeyBnB.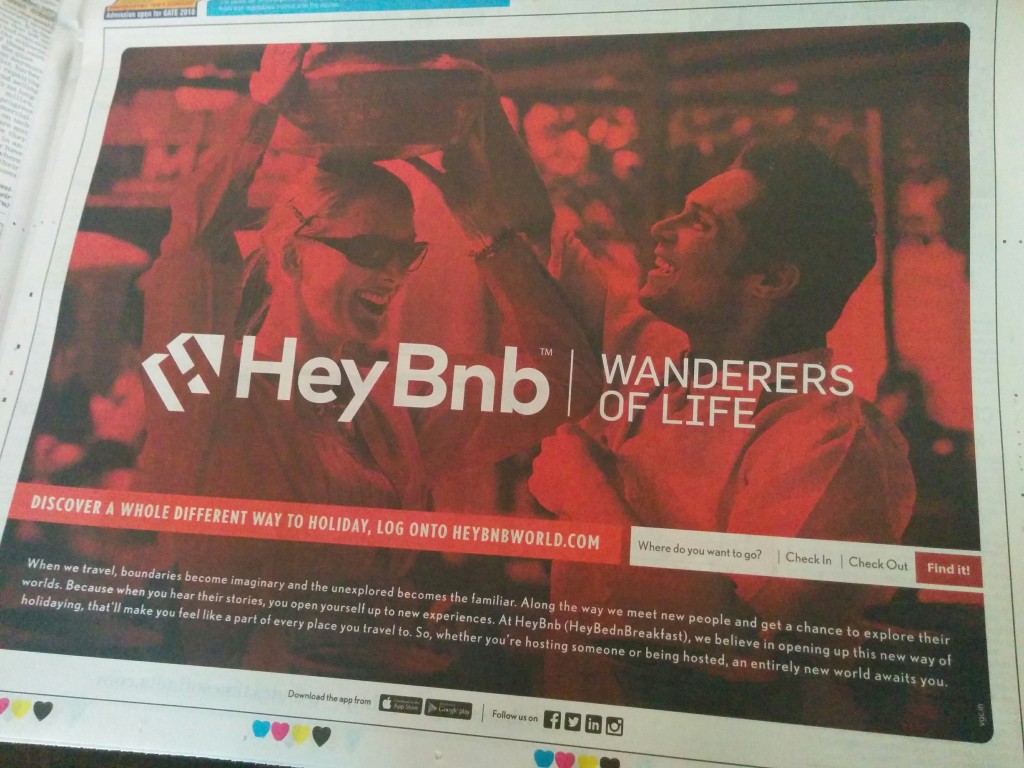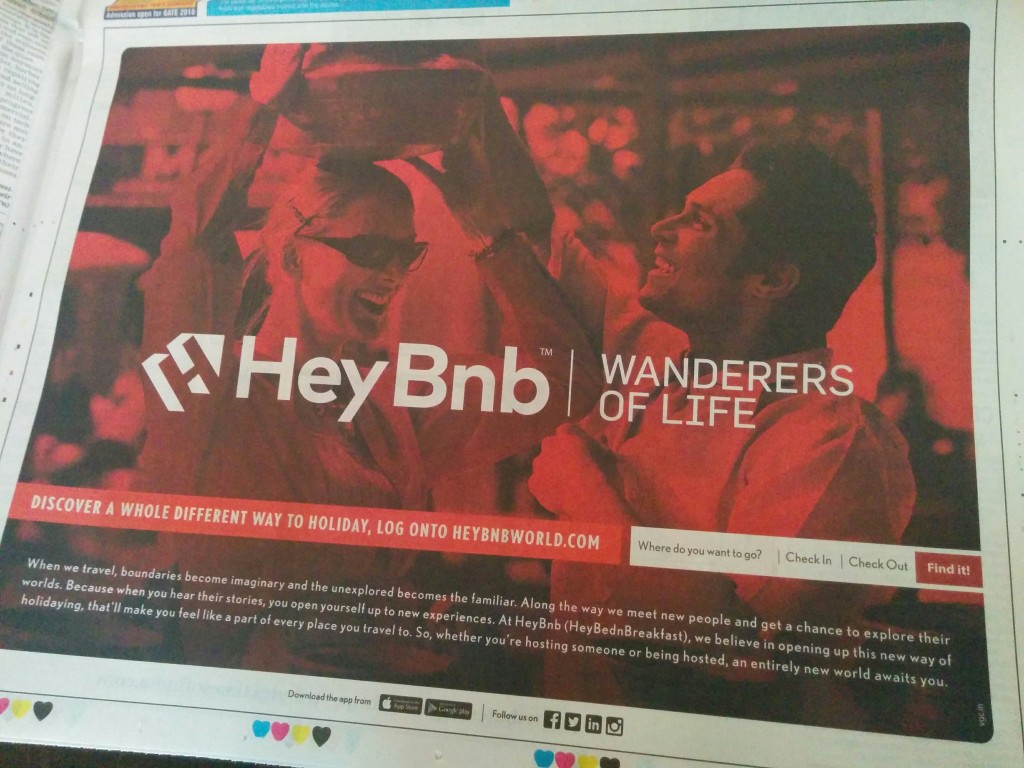 HeyBnB isn't some lazy website created by a bored college student or hobbyist traveler. These ads were placed in leading dailies.
If you think the name sounding exactly like the company the idea is inspired by, is a sheer coincidence, it's not. 
AirBnB was started when its young founders went traveling and rented mattresses at cheap "Bed and Breakfasts" (BnBs), a popular and cheaper alternative to hotels in the West.
For an Indian company to have the term BnB in its name is not only bordering on insipid, it also is out of context. In India, there's 3 types of stay options – hotels, lodges and well, AirBnB. The term BnB isn't used to mean what it does in the West.
The similarities in the sound of the name could've been overlooked, except HeyBnB is exactly modelled on AirBnb. Slide over to check out both the websites.
[image-comparator left="http://officechai.com/wp-content/uploads/2016/07/Screen-Shot-2016-07-19-at-9.44.07-PM.png" right="http://officechai.com/wp-content/uploads/2016/07/Screen-Shot-2016-07-19-at-9.43.59-PM.png" width="100%" classes="hover"][/image-comparator]
With AirBnB strengthening its presence in India with a new office and aggressive hires of sales teams to recruit both hosts and guests, it's understandable HeyBnB would want to strike before it's too late. 
In fact an Indianised version of AirBnB was more than welcome. After all, we Indians are known for our hospitality and treating our guests as Gods ("Atithi Devo Bhavo" anyone?) One only wishes they chose to stand out with a differentiating factor, not be relegated as a poor copy of the international phenomenon that's AirBnB, name included.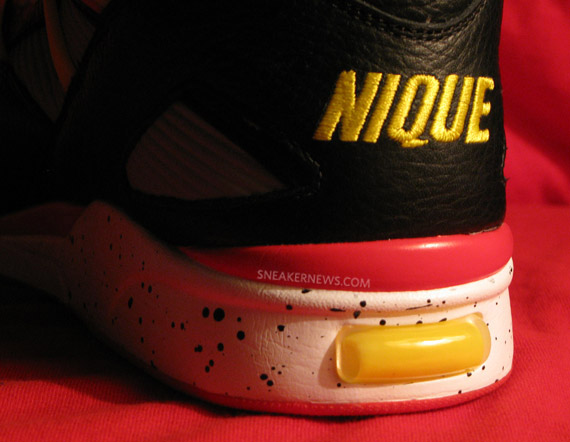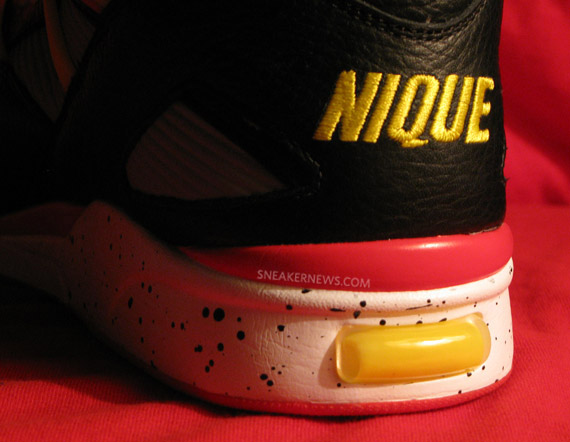 Here's a great read on how to name your startup.