FinnovationZ is a multipurpose platform that focuses on a mission to spread financial awareness among the people of India. They aim to make every person financially literate, as stated by its Founder, Mr Prasad Lendwe.
Through this platform, one can learn every bit of financial information, which includes information about the stock market, mutual funds, future and options, stock market trading etc, all available here through their online courses. With this, they have started launching many meetups to guide people, to answer their queries and to help them understand the concepts crisp and clear.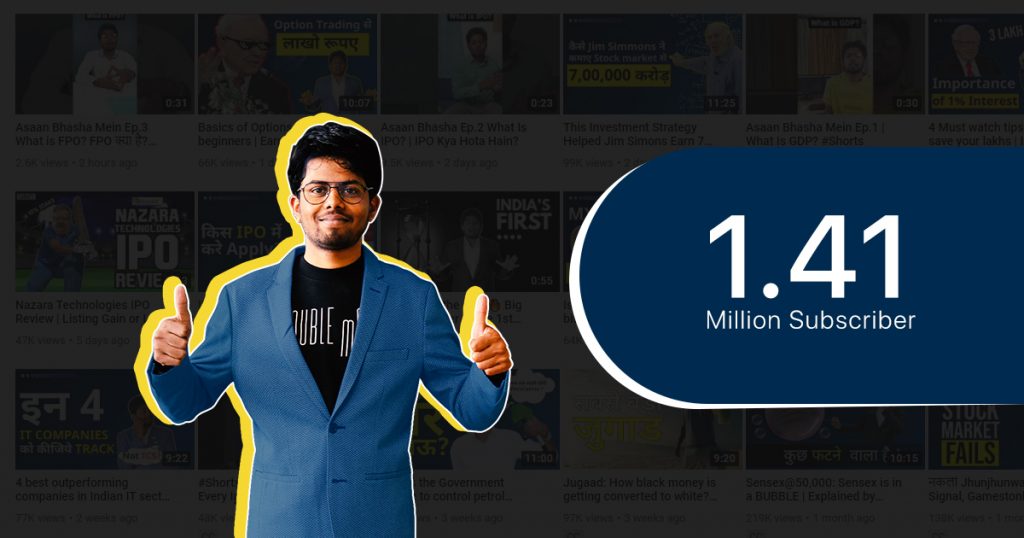 FinnovationZ.com on its main Youtube Channel has been successfully crossed, with 14+ lakh subscribers. They have made Youtube videos on stock market tutorials, investment strategies, trending financial news/topics, trading tips/advice, answers to users' questions, etc. in Hindi, English, Marathi and other regional languages. They also have separate Youtube channels, like FinnovationZ Updates which specifically focuses on daily financial news and weekly case studies. Apart from Youtube, FinnovationZ has also become popular among other social media platforms like Instagram, Twitter, Telegram. 
Bolstered and undeviated on its mission of spreading financial awareness, Finnovationz is gearing up to rebrand as Convey, a brand-new platform where one can learn all about finance. On this platform, they will be posting modules on topics related to finance, like Success stories of famous investors, financial frauds and many more. They are also coming up with high-quality blogs and articles. For the same, their upcoming plan is to bring a one-of-a-kind financial quiz show, which will be different from the other quizzes one might have experienced.
According to Prasad Lendwe, Director of Finnovationz, "According to S&P, close to 76% Indians don't understand the key financial concepts. Here at Convey we are trying to solve this situation by simplifying complex subject of finance and explaining it in layman's language." To engage people in this financial arena, they have started WhatsApp newsletters and email newsletters, to keep their customers updated. On their website, they have a special section called Net worth, where one can find the directory of big bad wolves of the Indian stock market. In this section, billionaires – the richest men and women – have been covered.
The journey to financial awareness is a lengthy one. There are unexpected twists and turns along the path, but the destination remains the same.
FinnovationZ has been working tirelessly towards this goal for a few years now. A number of different products and an expansive community of subscribers later, they have inched ahead on this marathon. The journey, however, will only end once we have an India where everyone is financially aware and capable of handling their own finances.