The Make In India initiative is now extending all the way into defence, and startups are getting involved.
The Indian army has awarded a $20 million (Rs. 145 crore) deal to procure drones made by ideaForge, a startup founded by IIT Bombay alumni. The niche drone maker won the contract after competing with Israel's top UAV manufacturer Elbit, besides the Tata Group, Dynamatic Technologies Ltd, Asteria Aerospace and VTOL Aviation. IdeaForge will deliver the systems, which are used for intelligence, surveillance and reconnaissance (ISR), over a period of one year, a statement from the company said.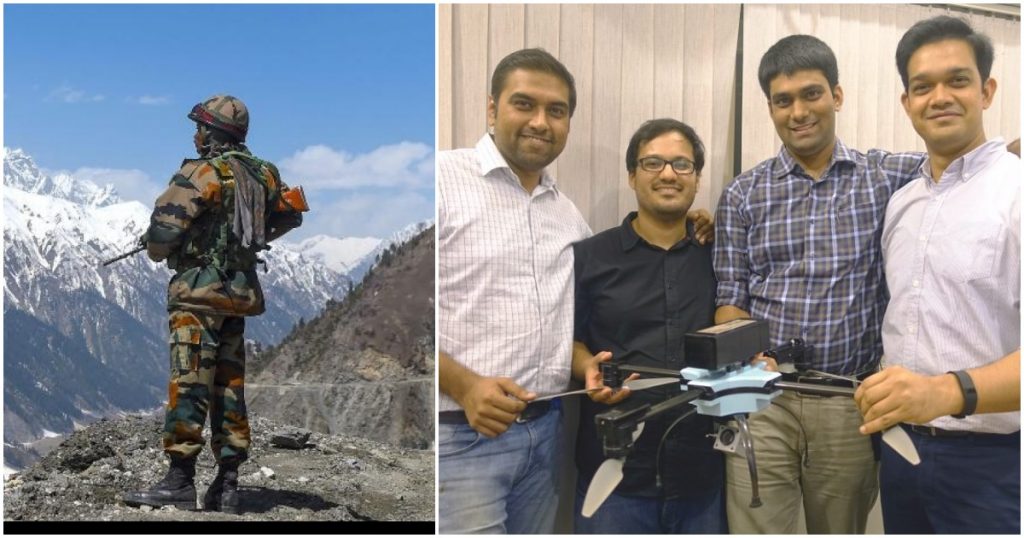 The drone in question, the SWITCH, weighs 6.5 kg and is capable of vertical take-off, conventional flight with an endurance of 2 hours. It can carry out surveillance up to 15 km from altitudes of 4,000 meters. It has a maximum operating altitude of 1000 metres and has a wind resistance up to 10.8 knots or 20 km per hour. The Army has ordered an advanced version of this drone, which comes with extended endurance, and covers 700 sq km from each take off point. It comes with encrypted communication and long range target detection with HD optical zoom payload.
ideaForge chief executive Ankit Mehta said the firm was "super excited" about the deal. The company was founded in 2007 by IIT Bombay alumni, and is now India's largest manufacturer of drones for defence, homeland security and industrial applications. IdeaForge has deployed over 1000 systems and has trained over 1400 pilots in services including Indian Army, Navy, Air-Force and other services. The startup has raised $15 million (Rs. 105 crore) so far from investors including WRVI Capital, Infosys, and Qualcomm.
For years, India has been looking to produce weapons systems and aircraft from within the country. The benefits of this are two-fold — not only do large defense contracts create thousands of jobs, but also serve to reduce dependence on foreign nations for acquiring critical weaponry. With the government focusing on the Make in India initiative and Atmanirbhar Bharat since the coronavirus pandemic and the Ladakh skirmish with China, a venture-funded startup ending up winning a big defence contract holds much promise for the sector going forward.