Amazon is the world's largest e-commerce company, and India is one of its most important markets. Amazon launched in India in 2013, and since then, has committed $5 billion (Rs. 30000 crore) to growing its India operations. And while most of the money has been spent building Amazon.in, providing offers and discounts, and trying to gnaw away at Flipkart, Amazon has also invested in several Indian startups along the way. These startups aren't always in the e-commerce space, and these investments provide valuable insight into how Amazon sees the India market developing. These are the startups Amazon has invested in in India.
Startups Amazon Has Invested In In India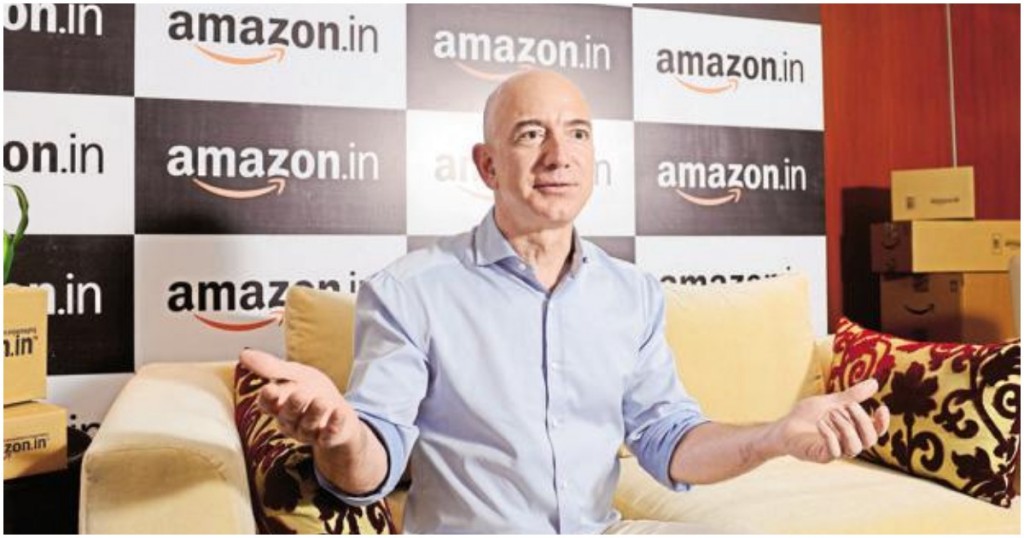 1.BankBazaar.com: Amazon might be an e-commerce company, but it led a $60 million funding round into BankBazaar in 2015. BankBazaar is an Indian startup that helps users compare financial products, including loans, credit cards and fixed deposits. During the investment, Amazon had said their business had synergies with BankBazaar which would be "leveraged for customer benefit" over the coming years.
Why:
There certainly were synergies — in most of its markets, Amazon's users pay usually through credit cards, but credit card penetration is India is low. That has meant that users often resort to other financial instruments to pay for their purchases, including cash on delivery. Through its investment in Bank Bazaar, Amazon clearly wanted a toehold in India's payments space, which could allow it to spot trends, and act upon them before its competition.
2. Emvantage: While Amazon had merely invested in BankBazaar, it acquired payments startup Emvantage in 2016. Noida-based Emvantage had been founded in 2012 by Vivek Sagar, and had built a platform which included a payment gateway for online transactions made using credit or debit cards, mobile payment tools that integrated into merchant apps, and a prepaid wallet.
Why:
After the acquisition, Emvantage's team had started working for Amazon, and had helped develop Amazon's own payments platform.
3. QwikCilver: QwikCilver had been Amazon's first startup investment in India, with the company participating in a $10 million round in the company all the way back in 2015. QwilCilver had been founded in 2008 by BITS Pilani alumni Kumar Sudarsan, TP Pratap and Bhaskar Vasudevan, and provided backend technology for the gift card business of several retailers including Shoppers Stop, Lifestyle, Westside and Croma.
Why:
The investment had been strategic for Amazon, as it had given the company access to QwikCilver's semi closed wallet system, which allowed Amazon customers to store money in their wallet and use it to purchase products from the site.
4. HouseJoy: In 2015, Amazon had led a $23 million investment in HouseJoy. HouseJoy provided home services, like plumbers, carpenters and the like, and was less than a year old when Amazon invested in it.
Why:
Amazon integrated some of HouseJoy's services onto its own platform, and possibly wanted to test how these segments would perform. A year after the acquisition, Amazon began offering home spa services on its India site, possibly through a backend integration with HouseJoy.
5. Westland: In 2016, Amazon had acquired Tata-owned publisher for an undisclosed sum. Westland had been founded over 50 years years ago, and was involved in retail, distribution and publishing of books in India.
Why:
Amazon had started off as an online bookstore in 1994. Founder Jeff Bezos says there was a reason they started off with books — books were cheap, so people didn't hesitate before buying them from the internet, they didn't need to be put on or tested in person before being read, and had long shelf lives. Soon after its entry in India, Amazon acquired a prominent publishing company in India to better understand how India's publishing market worked, and use it as a stepping stone for Amazon.in.
6. Shoppers Stop: Amazon picked up a 5% share in fashion retail chain Shoppers Stop last year for Rs. 180 crore. The move had come as a surprise when it was announced — Amazon, after all, was an e-commerce company, and an investment into a fashion retailer wasn't necessarily an obvious choice.
Why:
Amazon perhaps realized the offline-online convergence trend sooner than other players. Since Amazon's Shoppers Stop investment, the Flipkart has acquired a phone-repair company with 100 shops across India, Paytm Mall has been getting people to shop through its app from offline stores, and companies like Lenskart and Myntra are all setting up more and more physical locations. The future of commerce is likely though a combination of offline and online approaches, and Amazon didn't want to be left behind in the offline space when it decided to back Shoppers Stop.